Unveiling Major General Jamil Sarham—GOC 6 Division Nigerian Army Port Harcourt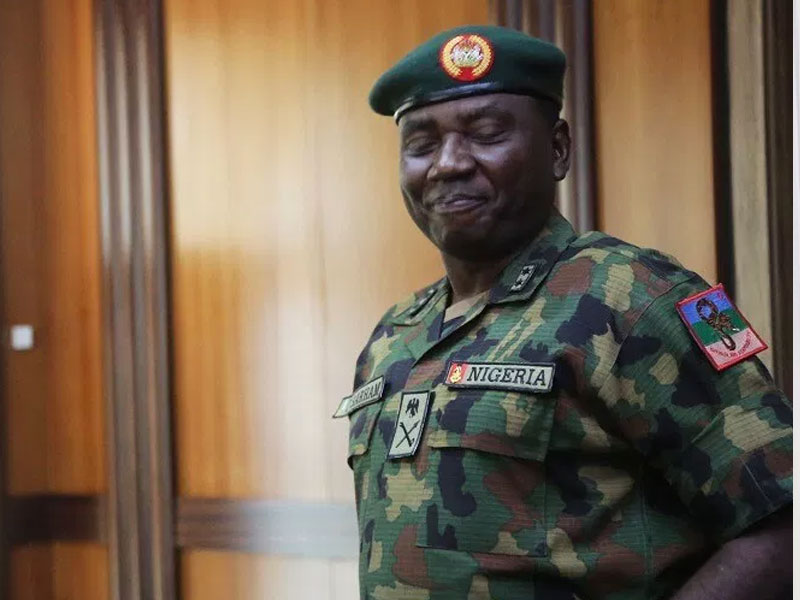 HOW HE HAS BEEN CONTROLLING & PROTECTING NIGERIAN OIL AND GAS ECONOMY IN THE NIGER DELTA
The responsibility of securing Niger Delta region by the Federal Government of Nigeria is now being headed by a well-trained fine serious minded Major General Jamil Sarham the General Officer Commanding 6 Division of Nigerian Army with headquarters at Port Harcourt and covering the following states-Rivers, Delta, Bayelsa, Akwa Ibom. Before now he was the Commandant in charge of the Nigerian Army School of Infantry Jaji, in Kaduna, Kaduna State. Major General Jamil Sarham being a successful combatant soldier was posted to the newly created 6 Division Nigerian on August, 2018. He has been making tremendous progress in curtailing economic sabotage which has impacted negatively in crude oil production and earnings of over 80% coming from there.
When in February, 2019 www.towncrier.ng met with this gentle handsome looking officer at his office in Port Harcourt prior to the General Elections he looked quite warn and professional by assuring members of the public to always trust the Nigerian Army as they go about in the conduct of the General elections while observing the Code of Conducts and Rules of Engagement in making sure that Nigerians perform their civic responsibility by voting candidates of their choice. And his men on Electoral Duty justified that by the way and manner in which they performed while the election was going on although he lost few officers including a Captain at Abonnema town Akuku Toru Local Government Area. Still, at Abonnema town another casualty was recorded where a soldier lost his life associated to electoral infraction by civilian hoodlums. Elsewhere, the Nigerian Military were professional in Rivers State in the conduct of the election.
As he arrived at Rivers State, Major General Jamil Sarham, upon assumption of duty witnessed the change of Guard at the 6 Division Port Harcourt where the then outgoing GOC , Major General Musa Yusuf alluded in his speech how hardworking Major General Sarham is as he (Maj.Gen. Yusuf) stated thus, "I have no doubt that my successor, Sarham being a visionary person, will improve on the achievements in the Division for the benefit of the Nigerian Army". Today, Major General Musa Yusuf is in charge of 81 Division of the Nigerian Army at Lagos.
The workaholic GOC 6 Division, Major General Jamil Sarham, immediately undertook familiarization tour of the states under his Division mainly the Niger Delta States as he inaugurated the 63 Brigade in Asaba Delta State. During the Courtesy Call Visit at Akwa Ibom at Uyo the state capital he rated Akwa Ibom state as one of the states with lowest crime rate in Nigeria as he stated that "Crime statistics showed that out of the 36 states of the Federation, Akwa Ibom has the lowest crime rate".
Continuing in his speech he praised Governor Udom Emmanuel for achieving this feat, emphasizing that Operation Crocodile Smile was directed for peace and harmony in the state. He noted that "You cannot measure peace by any material investment…whatever I do in security I see it as investment. For you to enjoy peace, you must invest something, so, whatever we spend in security is an investment."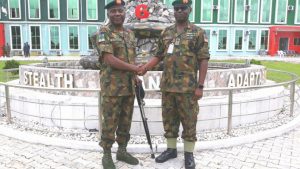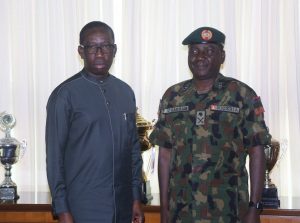 In that visit at Uyo at Akwa Ibom, the state Governor stated in his spend response thus, I have never seen where you spend Cheque or transfer on security. We spend a lot of money to secure the pipelines here that we tend to enjoy full production of Crude Oil. I don't think the Federal Government would be able to cater for the entire security agencies. We don't spend Cheques or Transfer on security but we spend Cash. I raised the issue during a National Economic Council Meeting that States in the Niger Delta region will stop at nothing to spend for us to have peace, because if we don't secure the Niger Delta, the whole country will be in trouble, where Niger Delta goes that is where the entire country goes. There is no amount of money that we cannot spend in order to have peace in the state because without peace, we cannot have any meaningful investment or development. So, when they start writing negative reports, they can also, once in a while stop to look at the character and integrity of the people who are in government. A lot of governors did not come to loot public funds but come to serve, and are doing that sincerely with all amount of intent and purpose. So, when they are trying to paint people black using political coverage, they should know what to say and when to draw a line because if we all hands up I don't think the Federal Government would be able to cater for the entire security agencies."
For the successful protection of Niger Delta region Major General Jamil Sarham, with his able team especially the Assistant Director of Information in the 6 Division, Colonel Aminu Iliyasu who has been handy and prompt In disseminating information to the various publics with journalists in Niger Delta region having firsthand information. This has resulted in the civilian populace getting adequate knowledge about the operations of the Nigerian Army.