Wike Kins Men in Secret Meeting over Unceremonious Burial of Akpor King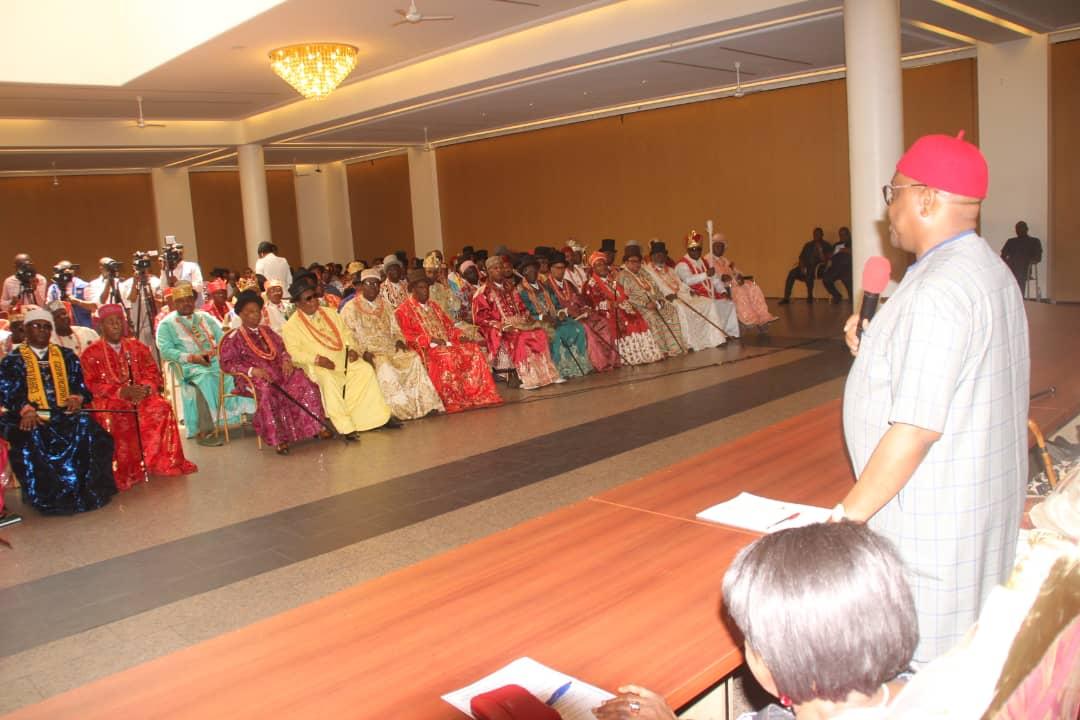 BY JOHN AMAOWOH
If reports reaching us are anything to go by, then the Town Crier can categorically report that crisis is imminent in Akpor Kingdom, Obio/Akpor Local Government Area of Rivers State over what some of the natives of the kingdom has described as the unceremonious burial of their King late Eze Anele Oriebe.
Some of the natives who are already shoulders high are not happy the way their late king was buried without necessary traditional rites that usually characterized such burial in the area, describing the negligence of due process over the sudden and sad demise of the monarch as an aberration and counterproductive to a people ways of life and culture.
The Town Crier have gathered that some sections of the community, mostly Chiefs and opinion leaders from Akpor Kingdom are not happy the way their brother and king was unceremoniously buried without recognition of necessary traditional beads that is usually transferred from generation to generation to would be successor according to customs of the people.
The Town Crier scooped that some section of the community are now divided on what action to take against incumbent government of the state Nyesom Wike who was accused of authorizing the burial of the late paramount ruler without due process of the custom and traditions of the people, even though the people has said such rites are usually done when the gods of the land which is a Python responsible for the selection.
Recall that the late Eze Anele Oriebe has not been very friendly with the state governor Nyesom Wike over some personal reasons known to them until his death penultimate week.
Although, some of the natives have also questioned why the governor never ordered for the burial of his late Senior Special adviser on Electronic Media Simeon Nwakudu, which the Town Crier reliably gathered his burial date has not been fixed.