Wing Commander R. B Lasisi's Daughter Weds Abdulazeez Aje's Son In Lagos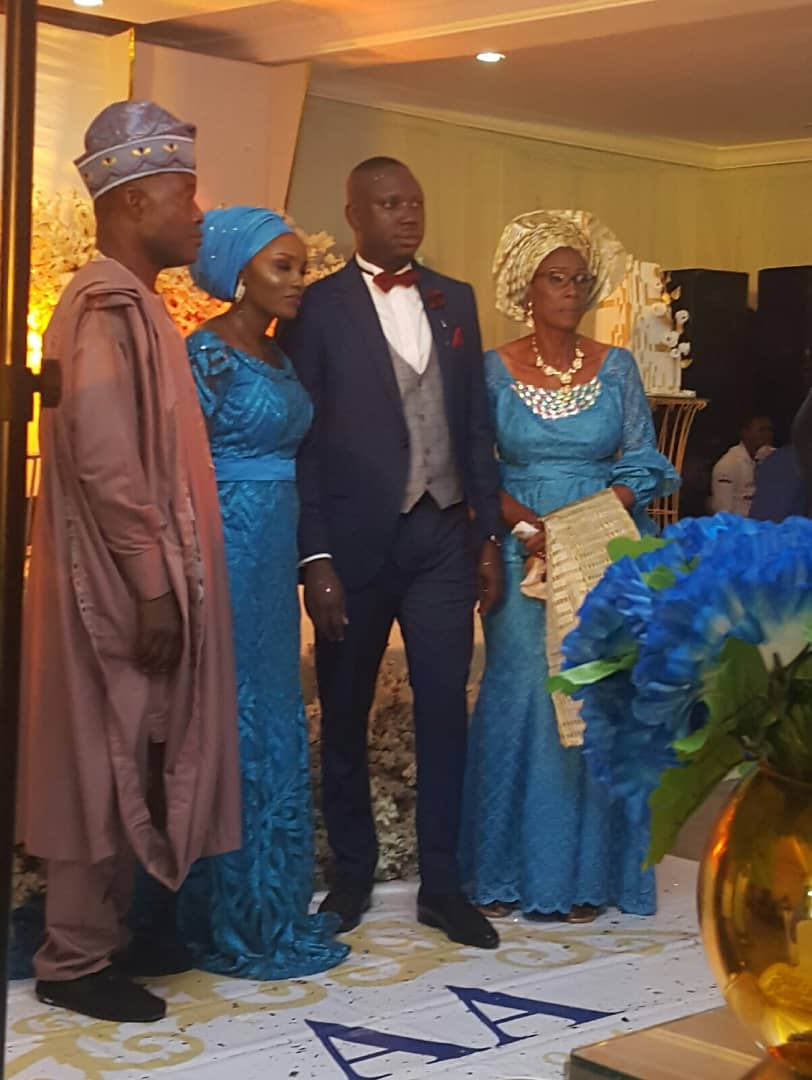 The  social circuit of the mega-metropolitan city of Lagos went agog as the families of wing commander R. B Lasisi and Abdulazeez Aje had their children Aishat Kikelomo and Abdulazeez Oriyomi joined together as husband and wife in a grand style.
The event proper took place on Saturday 30th of March, 2019 in the luxurious Apple Halls event center in Ago palace, Amuwo odofin Lagos.
The colourful solemnization ceremony witnessed an array of guests who adorned the aso-ebi royal blue and gold dresses in different fashionable style.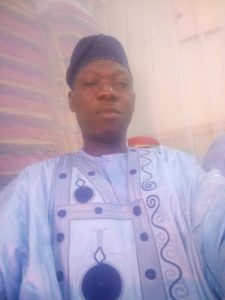 www.towncrier.ng reporter who was present at the event observed the collection of Alma mater members of Nigerian Military school. The ex-Boys and  the commandant of Nigerian Air Force Ikeja Lagos whose presence brought colour and pageantry to the wedding ceremony.
The officiating Islamic Imams Ustabh Abdusalami Adeyinka and Imam Ibrahim Aderibigbe admonished the couple to abide by the tenets of the marital ethics and have respect for one another. The chairman of the ceremony Rear Admiral J. A Akinwale also advised the  couple to emulate the good virtues of their parents as the marriage institution is a learning process that has no end but endures to eternity.
Ustadh Abdulsalam Wusu also showered the couples with marital blessings  from above. As the crop of high profile guest  including Group captain M.O Salami, Group captain Badmus, Brigadier  General Salawu, Alh. Saka Tajudeen Oluwatoyin,   Alh. Hassan Abdulazeez, Hon. Rasheed Ajala, Hon Dele Yussuff and other dignitaries graced the wedding ceremony that could be described as one of the most listed A' class in the history of event hosted in the city within Amuwo Odofin area of Lagos was set agog while the wedding party lasted. 
The engagement cum Wolimat Nikai ceremony that ushered in Aishat kikelomo and Abdulazeez Oriyomi remain evergreen in the mind of the high profile.