BELEMA OIL'S XMAS/YULETIDE HEART OF GOLD LARGESS – TURNED PORT HARCOURT JOURNALISTS TO RICE AND COW MERCHANTS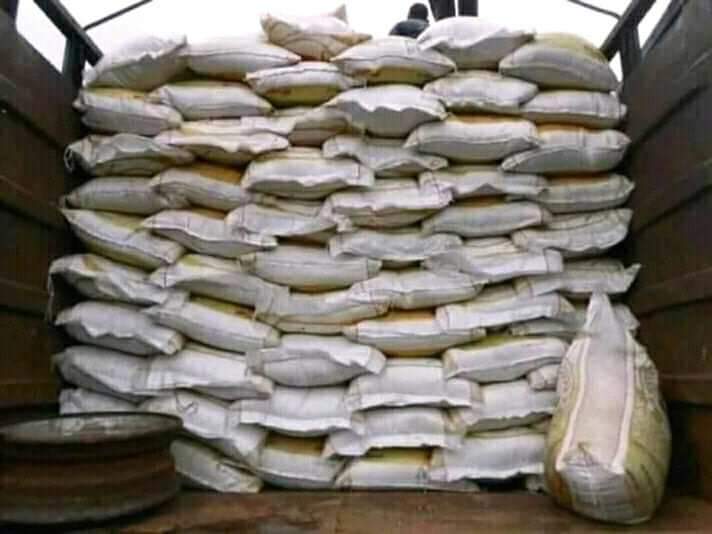 The indigenous Petroleum oil and gas prospecting and exploitation company Belema Oil extended its Christmas and Yuletide charity to practicing journalists in Rivers state especially few selected members of Federated Correspondents' Chapel Nigerian Union of Journalists Rivers state Council who got fifty (50) bags of foreign par boiled Rice and Nigerien bred cows distributed to each media organization in their Port Harcourt Bureau Offices. Whereas most of these organs has few members of staff but some of the arrow head manning the Port Harcourt office was alleged to have declared only having received only five bags of rice while allegedly hidden 45 bags and a healthy looking cow to him. The spouse it was reported is an insider in Belema Oil Ltd as a staff while having upper hand in the raw deal of becoming a rice merchant and emergency cow dealer in Port Harcourt. In some of the head office at Lagos and Abuja, it was gathered rejected the largess requesting its staff in Port Harcourt to return same to the source as it is against the ethical values of the Media firm.

Irrespective of that the sum of One Hundred and fifty thousand naira (N150,000.00) largess was donated to some of the Newspapers Port Harcourt Bureau Chief by Rivers state government via Federated Correspondents' Chapel Rivers state NUJ on 23rd December, 2019 without its Headquarters getting adequate briefing of unprofessional soliciting of gift which may undermine objective news reportage coming from the donors.

Inside source of the Federated Correspondents' chapel revealed that out of the sum of One Hundred and Fifty Thousand naira (N150,000.00) made available for the over 54 members in their list submitted to Rivers state Government House Port Harcourt, a lot of the supposed beneficiaries were short changed by the surreptitious officials who allegedly paid on 23rd December, 2019 the sum of Fifty Thousand (N50,000)and One Hundred thousand (N100,000.00) to some of their members whose membership they alleged are under review or who may not have their support in the National industrial Court of Nigeria-NICN Port Harcourt judicial Division against the eleven illegally suspended members who never benefitted from the N150,000.00 paid by Rivers state Governor to each of the 54 members during the Christmas and Yuletide festive period.
Back to the stories that made round of how some selected members of federated Correspondents' Port Harcourt journalists turned into 'Rice and Cow Dealers' so much so that some of the prostitutes in town were beneficiaries from the benevolent arms of the journalists.
Dealers in Cow abattoirs in the garden city smiled to the markets with cheap bargains from the journalists who were in a hurry to part away with the cows at low rates of less than N120, 000.00 each.
The bags of rice also attracted low cost price because the few journalists who benefited from the deal, urgently needed cash for flexing at their various remote villages where they distributed some bags of rice without cows which they had already sold at Port Harcourt.