Peter Okoye Should Apologise For Calling Fela's Afrika Shrine A Local Shrine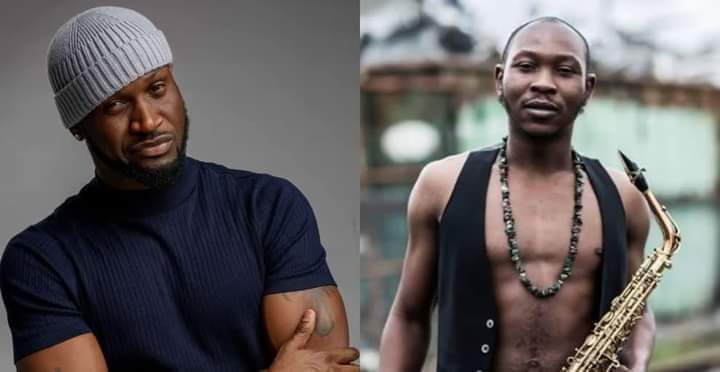 By Olalekan Ige
I have read many stories online, including those of credible platforms, wherein Peter Okoye of the famous Psquare singing duo, referred to Fela's Afrika Shrine as a local Shrine.
I want to believe that it was a slip of tongue, an expensive joke that he didn't really mean or was just carried away by the anger of the moment.
For those who do not know, Afrika Shrine is the most visited performance ground in continental Africa. Yearly, for over 45 years, tourists from all over the world have visited to pay homage to Abami Eda and what inspired him.
For the records, Afrika Shrine is the only performance ground that has refused die in Africa. It continues to live, as if it is blessed and followed by the gods. In fact, call it the land of gods.
In fact, Fela Anikulapo Kuti, aka Baba 70, owner of Kalakuta Republic, is a god himself.
In 1977, Afrika Shrine was burnt to the ground by the military junta of Olusegun Obasanjo. Trust Fela, he moved to Ikeja and created another Shrine.
From Yaba to Mushin to Pepple Street (Ikeja), Fela Shrine or Afrika Shrine have been visited by the topmost who is who in the society.
Not too long ago, French President, Emmanuel Macron visited the new Afrika Shrine in Lagos. The visit was not for the ordinary, it was steeped in connection with an icon that stood by the masses, fought for the masses and ate with the masses.
The patrons at the Afrika Shrine in Pepple Street included captains of industry, students, lawyers, bankers, businessmen, sports men and women, chief executive officers of multinational oil companies, even military and top police men (who never wore their uniforms) and others who shared the beliefs of Anikulapo.
Afrika Shrine has received presidents, diplomats, international figures, multilateral organisations, legends in music, art, culture and performance.
The Afrika Shrine is a place of spiritual connection for those who rebelled against an unjust society and why those in government 'eat' so much, leaving others to wallow in penury.
I fervently believe that the spirit of one of the most prominent women rights activist in history, Mrs Funmilayo Ransome Kuti, continues to follow Afrika Shrine.
Recall that the 78yr-old woman was thrown out of the window of a storey building by 'unknown soldiers' because of the scathing criticisms from Fela at the Afrika Shrine.
It is not my business as to how Peter Okoye and Seun Kuti face off in their political fight.
But Peter Okoye should apologise for calling Afrika Shrine a local Shrine, for it is bigger than his musical career.