SENATOR BABAFEMI OJUDU'S STRUGGLE FOR NIGERIA'S DEMOCRACY-FROM JOURNALISM TO STATE HOUSE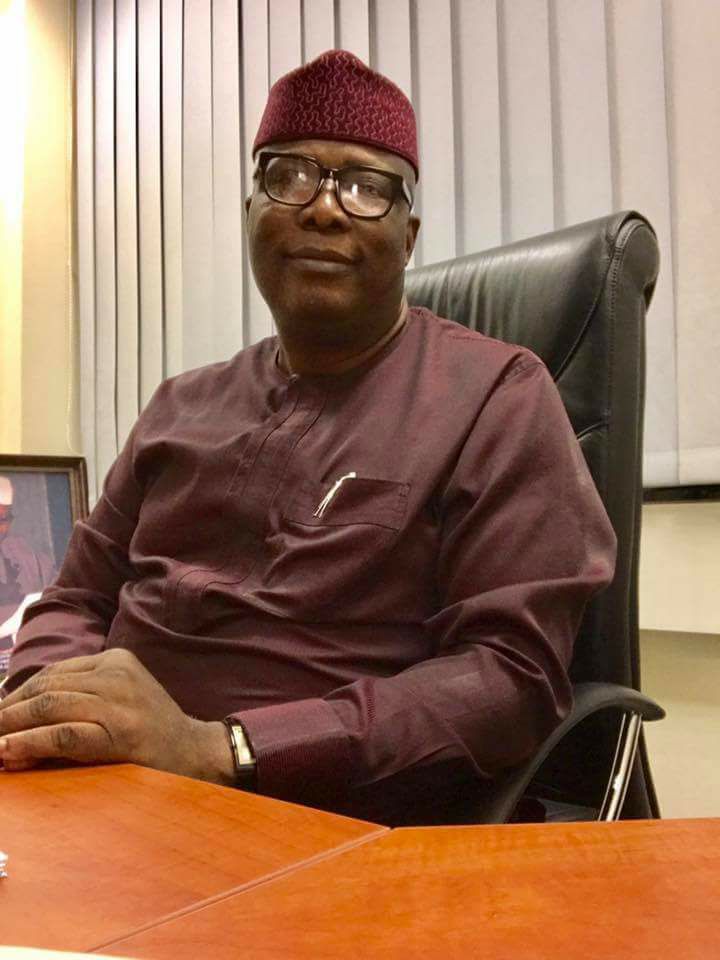 THE INSIDE STORY
 "A properly educated mind will refuse to accept crude tyranny. For to accept tyranny is an act of intellectual self-dispossession. Long after the guns have been silenced, the supersonic boom of ideas, the thunderous artillery of thinking will continue to echo"—Dr. Adebayo Williams
The era of standing out against the terrors of Nigeria's Military in 1980 and 1990s couldn't have been possible without the contributions of some brave journalists like Senator Babafemi Ojudu.
 The story of his bold decision to move away from bowing down to servitude to military President Ibrahim Badamosi Babangida's leadership amidst criticism of that regime stood him out. Babafemi Ojudu's leadership qualities shone while he was Chairman of Nigerian Union of Journalists-NUJ Lagos state Council, Concord Newspapers' Chapel and his great contributions in Labour matters as a journalist remains indelible. The likes of Babafemi Ojudu in his prime as a graduate of University of Ife Ile Ife now in Osun State and rechristened Obafemi Awolowo University-OAU made meaningful contributions in Nation building as a journalist with reputable newspapers including African Concord and others in Nigeria and being founding team member of Independent Communications Nigeria limited-ICNL publishers of The NEWS and TEMPO magazines, he showcased strong resolve in being firm in character and accepting less of self-adulation.
 After all, he was in the fore battling the tyrannical military government of Ibrahim Babagida with his colleagues at ICNL until the junta returned to his Hill-top Mansion at Minna, in Niger state in what he described as stepping aside in August 1993. It was this step that saved Nigeria from the abyss of another Civil war as a result of the annulment of the June 12, 1993 Presidential election believed to have been won by the Presidential candidate of Social Democratic party—SDP, Alhaji Moshood K.O Abiola in an election popularly described to be one of the most free and fair elections in sub-Saharan Africa.
For those who do not know Senator Babfemi Ojudu, it was a defining moment and not an easy journey for him as he went into private business venture just to honestly provide food on the table of his family. Such a man who is humble, steadfast, hardworking, God-fearing, and dedicated to any position that he finds himself, should be trusted with more responsibilities like that of holding public office of Minister of the Federal Republic of Nigeria.
In this way his wealth of experiences will be harnessed having been a fighter of public good, defender of the rights of the common man, advocate of the oppressed with his mantra of 'Service above self' following his penchant of adopting the sage Obafemi Awolowo as his political ideologist. Whenever you see Senator Babafemi Ojudu his trademark Awo's cap features permanently upon his rounded head and bespectacled in like fashion as the well-respected political sage Obafemi Awolowo. If Senator Babafemi Ojudu is appointed Minister of the Federal Republic of Nigeria, he will bring to bear his sagacious will power and team work spirit with absolute loyalty to his leader being the President and commander—In—Chief Muhammadu Buhari. Nigeria and the world will benefit immensely from such a man who had displayed straightforwardness and high level of integrity having once been elected as a Senator from Ekiti state from 2011 to 2015 and appointed as Special Adviser to Mr. President on Political Matters from 2015 to May 29th, 2019.
One character that stood Senator Babafemi out remains his refusal to be re-elected as Senator, thus he allowed other aspirants to contribute their own quota of service to the good people of Ekiti state while he too aspired to serve on a higher pedestal as Governor an aspiration he later jettisoned for his fellow progressives. He quickly returned to his duty post in 2018 immediately the then Minister of Solid Minerals Dr. Kayode Fayemi emerged as governorship candidate of All Progressives-APC in Ekiti state Governorship election. As a team player he made sure that his party grabbed victory in the governorship election that saw Dr. Fayemi duly elected as Governor of Ekiti state. In 2019 February 23rd, Senator Babafemi Ojudu worked tirelessly in making sure that President Muhammadu Buhari emerged victorious being his Special Adviser on Political Matters and strategy.
However, it is of great value, to reward hard work with the appointment to the office of Minister of the Federal Republic of Nigeria, which will in turn serve as a motivating factor for any Nigerian to give his service to his fatherland and fight societal ills as at when due irrespective of the circumstances he or she finds himself/herself. In this modern era when citizens are docile and less concerned in fighting against injustice and tyranny, Senator Babafemi Ojudu stands out in a towering position as an exemplary fearless journalist and a founding team member of a successful private media outfit Independent Communications Nigeria Ltd-publishers of TheNEWS and TEMPO magazines having been able to manage men and material resources at a period when many lost their lives in the struggle to set Nigeria free from undemocratic rule by the military. Suffice it here to say that Senator Babafemi Ojudu's stride in building a new Nigeria where hard work and patriotism reign supreme attracted him in joining mainstream political activism as he in 2011 contested and won election into the 7th National Assembly as a senator of Federal Republic of Nigeria. He has been groomed by the likes of Political strategist Senator Ahmed Bola Tinubu who he sees as one of Nigeria's finest politician of the time. As a Patriot, Babafemi Ojudu is so entrenched in moving the country forward through rendering selfless services to humanity irrespective of their religious, ethnic and social class. There is no part of Nigeria where Senator Babafemi Ojudu does not have friends and political associates as a bridge builder and detribalized Nigerian. And President Muhammadu Buhari needs such caliber of citizens who must have earned the peoples' trust and absolute loyalty to his government. In his home-front being Ekiti state, Senator Babafemi Ojudu has much to offer his people with his large heart of political connections and Nigeria too stands to benefit from such network of aggregate efforts in nation building capacity.
READ ALSO: OSUN STATE GOVERNORSHIP TUSSLE: NIGERIAN SUPREME COURT RULES
In the spirit of putting round peg in a round hole, President Buhari has the choice of looking towards the direction of choosing Senator Babafemi  Ojudu as being capable to drive his administration to a new height of economic emancipation to the next level campaign slogan of the All Progressives Congress—APC.
–AKINSINA BAKARE is a PORT HARCOURT Rivers state based journalist.