TINUBU: THE MAN, THE ODDS AND THE STRENGTH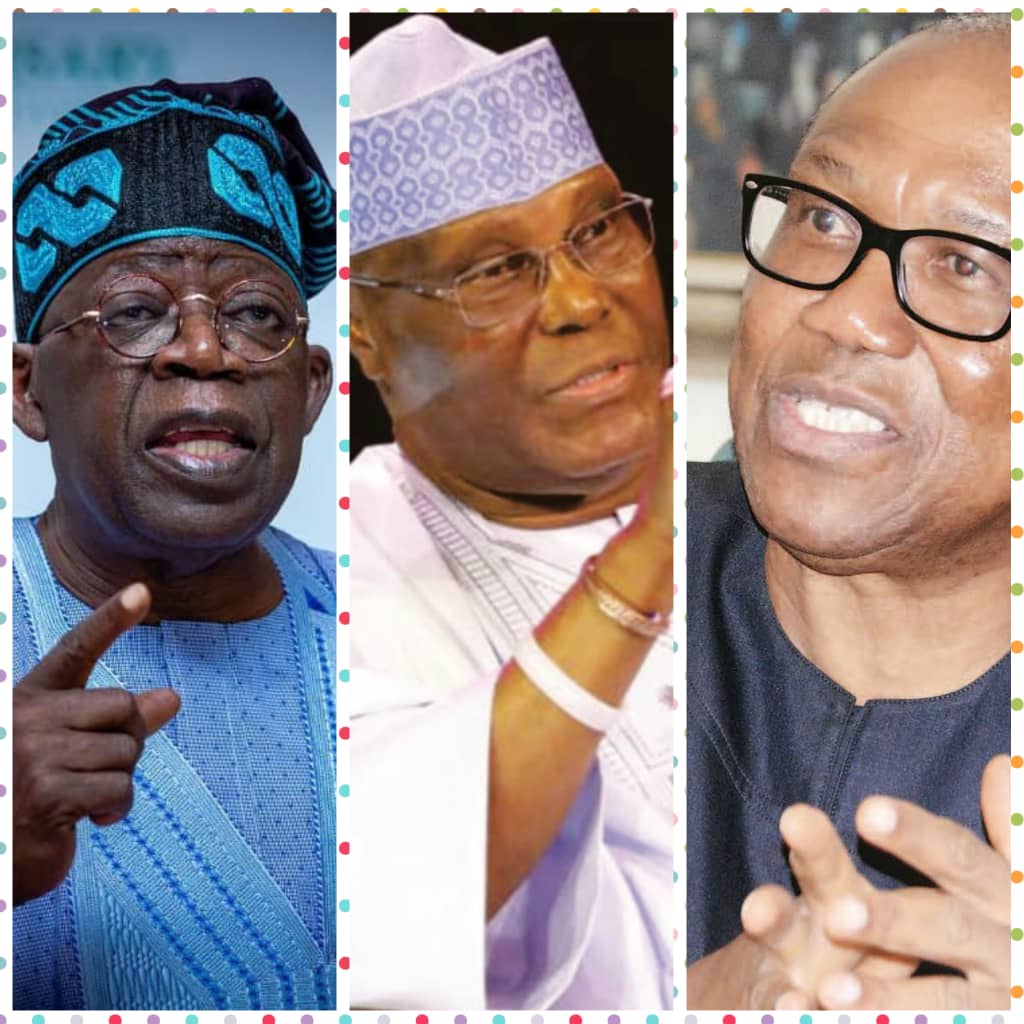 By Raheem Akingbolu.
Less than thirteen days to the 2023 presidential election, the die is cast and the hens are coming home to roost. Supporters of the major contenders have been trying to out-do themselves in telling us that their respective candidate is the President-in-waiting.
That's legitimate.
But let it be taken to the bank that the presidential candidate of the ruling All Progressives Congress, APC, Asiwaju Bola Ahmed Tinubu, remains the man to beat.
Let me quickly remind you that I am aware of the odds against him. Oh…the odds are massive.
I am a Muslim but I will be the first to admit that the Muslim-Muslim ticket is a always going to be problematic in a pluralistic society like ours where religious sensibilities are easily offended and there is a thin line between what is 'religiously acceptable' and what is not.
Even in the North, there is still some reservations concerning the Muslim-Muslim ticket issue.
However, as sensitive as this issue is, the fact remains that no one can 'islamise' Nigeria. Buhari was accused of plans to do same in the build-up to the 2015 presidential election. The then sitting President, Goodluck Jonathan, who was being massively supported by the Christian community (which I must admit was not a bad thing in any way) rallied that if Buhari was elected, he would turn Nigeria to an Islamic country.
Yet, this turned out to be a white lie.
And that is why I believe the benefits of Nigeria giving Tinubu a chance to run affairs of this country should not be lost on the pedestrian consideration of his running-mate being Muslims.
Tinubu remains a builder of men and legacy. He has not only developed the capacity of 'Lagosians' to realise their economic potentials, the fact remains that there is no politician in Nigeria, dead or alive, who has governors, senators, House of Representatives members and even a sitting President and his deputy owing their political successes to this man.
He has put his political and even biological life on the line so that others could realise their political ambitions. Is it former governor Ekiti State, Kayode Fayemi? Or Ogbeni Rauf Aregbesola of Osun State or Rahman Mimiko of Ondo State. This is not to mention others who rose through the political large heartedness of this former Lagos State governor.
No doubt, he has as many adversaries as supporters and admirers. But he remains a statesman who has paid his dues and has continued to pay.
You may do your findings: there is no time Tinubu has refused to intervene during critical national moments. During the recession, his intervention, aptly captured in this words: "We must spend our way out of recession" practically became a national anthem and which government had to slyly adopted.
And just yesterday, he released a statement empathising with Nigerians over the pains Nigerians are going through over the scarcity of the newly designed Naira notes. And his advice to CBN is quite instructive:
"Following the advice of the Council of States, the CBN should announce that the old and new Naira notes (especially the non-withdrawn notes and coins) will co-exist as legal tender for the next 12 months to follow examples of countries that have successfully implemented similar monetary policy. This will immediately remove growing tension in the country, eliminate panic reactions by the populace and allow time to scale up infrastructural gaps around alternative payment options to cash."
And showing that he felt the pains of ordinary Nigerians, he had this to say:
"We advise the immediate suspension of associated charges on online transactions and bank transfers and payments via POS until the current crisis is fully resolved. This cost should be considered a roll-out expense by the CBN to incentivise the envisaged shift to alternative transaction channels; for both the financial services consuming public and those in charge of implementing the scale-up programme."
These are hallmarks of a statesman who seems beyond his ambition and the fact that he was aware that his ambition is all about the people.
Another thing that has worked for Tinubu is his ability to head-hunt talents, nurture them and turn them to world beaters. Space won't allow me to reel out names of those who have passed through the Asiwaju Political Incubator. The list is endless. These are men and women who have made their marks in the private sector. One person stands out: and that is the current Vice-president, Prof. Yemi Osibajo.
It is believed that Tinubu won't run a one-man show if he becomes President. He will lead from the front but gives his lieutenants the chance to prove their capabilities and ensure that service is excellently delivered.