2023: How South-South will vote for Atiku Abubakar in Presidential election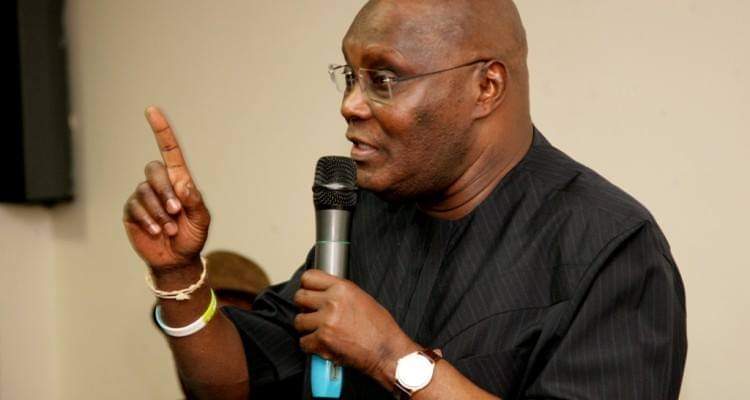 Barring last minute political engineering by the frontline Presidential candidates of the major political parties especially Peoples Democratic Party, PDP, All Progressives Congress, APC and Labour Party LP there are much political support coming for Alhaji Atiku Abubakar where Rivers state Governor Nyesom Wike who came second in the last Presidential Primary election of PDP. First is the fact that Rivers state, Bayelsa, Cross River, Edo, Akwa Ibom and Delta States are all areas where Peoples Democratic Party Presidential candidate Atiku Abubakar had visited more severally with ties in many families as a business man and as a Customs and Excise Officer.
Towncrierng here narrates the political alignment of the South-South region with His Excellency Atiku Abubakar. READ ON
The Waziri Adamawa, Atiku Abubakar is going to ride on the political goodwill of Rivers state Governor Wike who has much influence and grassroot command within several political wards in the Niger Delta region. For those who know better, the late DSP Alamieyeseigha who was Bayelsa State Governor from 1999 to 2005 had close ties with Alhaji Atiku Abubakar while he was alive. This political relationship was truly harnessed during the PDP Presidential Primary election that took place a few days ago where Bayelsa state delegates gave him overwhelming support.
In Cross River state Atiku Abubakar has many followers giving his numerous businesses that had employed majority of the natives even while he was having hands in INTELS Logistics. The People of Niger Delta have Raymond Dokpesi the Leader of Atiku Presidential Campaign a native of Edo state with parentage link to Adamawa state as he was discovered by Alhaji Bamanga Tukur a former General Manager of Nigerian Port Authority and former National Chairman of PDP who was a civilian Governor of Gongola State from October to December in 1983 as Raymond Dokpesi was his Personal Assistant then before his academic sojourn in Poland where he bagged Doctoral degree in Marine Engineering. In Delta state Alhaji Atiku Abubakar has larger followership with a robust relationship with the former Governor of Delta state James Ibori who was a true loyalist of Peoples Front of Nigeria-PFN a defunct political association attributed to late Lt. General Musa Yar'adua.
In the last Presidential Primary election, Delta state delegates actually aligned with His Excellency Atiku Abubakar. Governor Dr. Ifeanyi Okowa who has been nominated as Vice President given his experience as Senator and Governor of Delta state in the past 7and half years in office.
Akwa Ibom state votes remain for Peoples Democratic Party as the influence of the former Governor Godswill Obot Akpabio after 8-years as Governor and Senate of the Federal Republic before his uncommon defection to All Progressives Congress APC never changed the peoples' loyalty to PDP in all the elections held in Akwa Ibom state. For sure, Governor Udom Gabriel Emmanuel, a former Executive of Zenith Bank in Diaspora as an investment Banker with sharp experience in development economics, who would have been the right choice of Vice President for His Excellency Alhaji Atiku Abubakar.
Knowing the fact one of the responsibilities of Vice Presidents remain that of heading the Federal Economic Council of which Governor Udom Gabriel Emmanuel will do very well as his experience in Governing Akwa Ibom state with enough revenue generated from littoral crude oil exploration and exploitation by Federal Government making the state possessing the highest number of crude oil wells in Offshore locations and some inshore in the Eket district where Udom Gabriel Emmanuel hails from.