2023: Tinubu Should Think Of Retirement, Leave Mantle Of Leadership For His Political Children – Yahaya Bello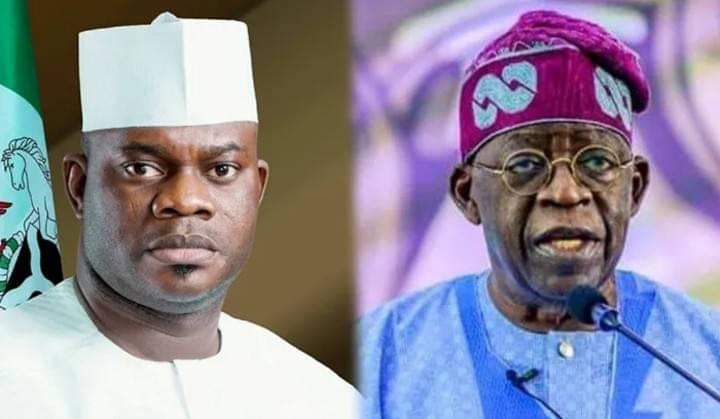 Governor Yahaya Bello of Kogi State has given reasons why a former Lagos State governor and national leader of the All Progressives Congress (APC), Asiwaju Bola Ahmed Tinubu should not succeed President Muhammadu Buhari in 2023, saying the purported pact between the president and the former Lagos governor is not binding.
The quest by blocs to grab the soul of the ruling party ahead of the 2023 politicking has ignited internal crisis. The three main blocs battling to take over the party's soul comprise governors, the presidency and Tinubu's group. There are other smaller camps within the three main blocs.
"Senator Tinubu is one of our leaders and I respect him so much. He has played a very significant role in Nigeria's democracy and has built a lot of people. He has paid his dues, and with all respect as a son to him, my simple advice is that it is time for him to allow his children to take over the mantle of leadership. And let us do it to the glory of God and his admiration. He should see that those children he raised are now doing well. Let him see how we would manage this country in his lifetime.
"He has a right to contest, nobody is questioning that. I always urge everybody to respect him for the roles he has played in this country's democracy. He is a man of integrity, to be candid," the governor said.