2ND TERM POLITICAL OFFICE SEEKERS TURNED AMAECHI'S 54TH BIRTHDAY INTO CAMPAIGN GROUND
Come May, 29th 2019 President Muhamadu Buhari would assume office as the 6th President of Federal Republic of Nigeria and the Director General President Muhamadu Buhari Campaign Organization, Rt. Honourable Chibuike Rotimi Amaechi is having swell time entertaining myriads of request from friends and well-wishers who are forwarding lobbyists for political offices in the second term administration.
At the Azitec Arcum event center Stadium Road Port Harcourt Monday may, 28th 2019 got much hyped with much advertised 54th Birthday of the then serving Minister of Transportation Chibuike Rotimi Amaechi. Every hotel along that venue was filled to its brim as before 3pm kick off time, the hall was already in full capacity. The birthday celebrant is not new to this array of office seekers who use his events as launch pad to advance for political office in return for having spent money to organize his 54thbirthday celebration.
The board members of Niger Delta development Commission –NDDC are no longer in office but replaced with Acting officials.Whereas Ministry of Niger Delta Affairs where Pastor Usani Uguru Usani headed as Minister in President Buhari's 1stterm remains another area many lobbyists are looking forward to grab.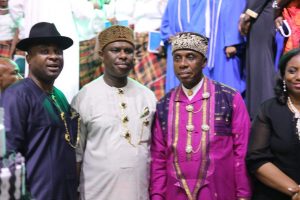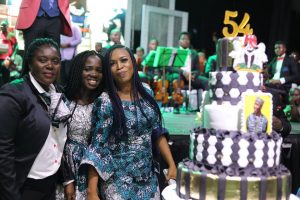 National Maritime Administration and Safety Agency-NIMASA where Dr. Dakuku Adol Peterside holds sway has 5-years life span and Lobbyists are not giving up in taking that post from him. Elsewhere such as Nigerian Ports Authority –NPA where Dr. Sekonte Davis occupy as Executive Director Marine Operations may also be given up as others such as Dr. Dawari George, Biokpomabo Awara of AAC governorship candidate is waiting for compensation for his sacrifice as a stooge in the last contested Rivers state governorship election in March, 2019 .
Nigerian Ambassadors in Netherland and Poland, Oji Ngofa and Mr Bel-Gam are Rivers state indigenes who may like to go for juicy political appointments. Oji Ngofa aspired to be elected as senator representing Rivers South East in 2019 but was stopped by Supreme Court of Nigeria for having emerged from an illegal delegate Congress and he returned back to Holland as Ambassador of Nigeria.