Appeal Court Set To Hear Rivers APC Governorship Tussle Case: Why Tonye Cole Applied To Be Joined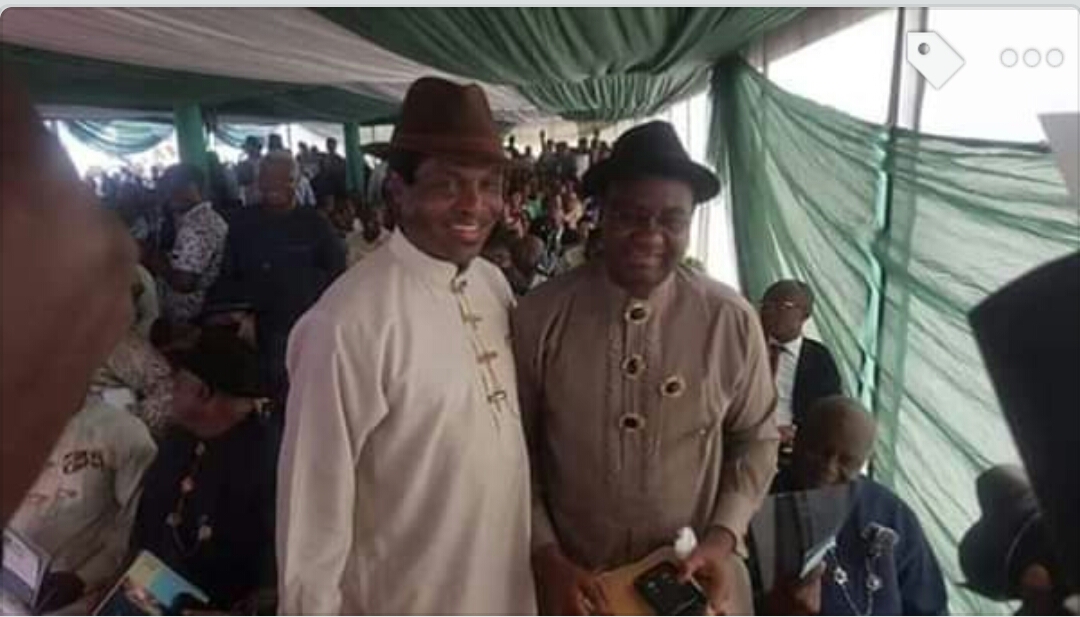 APC NWC Sanctions Erring Members Who Lost Out In Primaries
The President of Appeal Court Justice Zanab Adamu Buikachuwa has set up a special Appeal court panel headed by Justice Abubakar Yahya to hear the case brought before it by 23 Rivers APC local Government Area delegate aspirants led by  Ibrahim Uma. The contenders in the dispute being All Progressive Congress-APC with the National Working Committee jittery over the outcome of the Appeal Court and subsequent ruling by Supreme Court which favours Senator Magnus Abe a Governorship candidate that emerged from Direct Governorship primaries gaining advantage through the recent turn out of Court pronouncements which had thrown out applications for Ojukaiye Flag Amachree to be joined in the Appeal Court matter which is still considering the Appeal on the Justice Chinwendu Nworgu's Judgement.
The indirect Governorship primaries candidate and others who emerged at the 32 House  of Assembly seats, 13 Federal House Representative seats and the 3 senatorial Districts seats are now praying the Appeal Court panel that they be joined since any decision they arrive out may also affect them directly.
www.towncrier.ng reliably gathered that senator Magnus Abe has also approached the court praying to be declared as the authentic All progressive Congress-APC River state Governorship candidate as he emerged during a Governorship Direct primaries elections conducted in the 319 wards in Rivers  state with the Appeal Court and Supreme Courts affirmation of the initial pronouncements of Justice Chinwendu Nworgu's interlocutory injunction and its effect on the processes that threw up Tonye Cole as Governorship candidate. And other assumed elected candidate which in the eyes of the law has been voided and never existed, Tonye Cole and his masters in Abuja know very well that if nothing is done, it would be fait accompli and easy ride for the opposition political parties to throw Tonye Cole from Brick  House should he surreptitiously win the March 2019 Governorship election.
In a swift reaction, the National Working Committee-NWC of All Progressive Congress-APC on Monday 19th of November, 2018  set up National Peace and Reconciliatory committee in the six Geo-Political Zones with south-south region having the out- going  Osun State Governor Rauf Aregbesola as chairman, while Governor Atiku Bagudu, Governor Abubakar Sani Bello, Senator Gbemisola Saraki, Hon. Emeka Wogu, former Governor Sullivan Chime and Mrs. Aleruchi Cooley-Gam as members.
www.towncrier.ng  reliably was informed about threat by the National Working Committee of APC requesting all its members who lost primary elections and went to court to seek redress to rescind on their decisions and withdraw the court cases while urging them to abide court cases while urging them to abide by the parties constitution which instructs them to exhaust all internal dispute resolution mechanisms failure of which Article 20, subsection 10, will be applied against them. APC National publicity secretary Mallam Lanre Issa- Onilu in a publication titled primaries: APC to sanction members in court said " This growing trend is viewed by the party as a manifest of indiscipline . the actions, it should be noted, is considered as anti- party as it goes against our party's constitution. For emphasis, according to Article 20, subsection 10,of our party's constitution offences against the party include the following: filling an action in a court of law against the party or any of its officers on any matter relating to the discharge of the duties of the parties without first exhausting all avenues for redress provided for in his constitution". Continuing Mallam Lanre Issa-Onilu said that the party is currently looking towards activating its constitutional provisions which is targeted to penalizing erring members as their actions if not checked will derail the performance of the party at 2019 General elections.
In his words he said "we hereby strongly advice such members to withdrawn all court cases, while approaching the appropriate party organs with a view to resolving any outstanding disputes. In addition to this, aggrieved members are urged to take full advantage of the reconciliation committees the party has just put in place. We, therefore, advice such members to take this warning very seriously as failure to comply with the party's dispute resolution procedures would be met with the stipulated disciplinary actions."
The above action being taking by NWC of APC is targeted against Senator Magnus Abe of Rivers state, the Chief of staff to Imo state Governor, Uche Nwosu, Minister of Communication, Adebayo Shittu and the Minister of Niger Delta Affairs, Usani Uguru from cross Rivers state as all of them allegedly lost out in the recently concluded party Governorship selection exercise by APC members.
The case of Rivers state is quiet tricky as relying on the several Court rulings and Judgement Senator Magnus Abe remains clean from any legal encumbrance having emerged as APC Rivers state Direct primaries Governorship candidate.