BATTLE FOR BAYELSA STATE GOVERNORSHIP SEAT: HOW APC BECAME POPULAR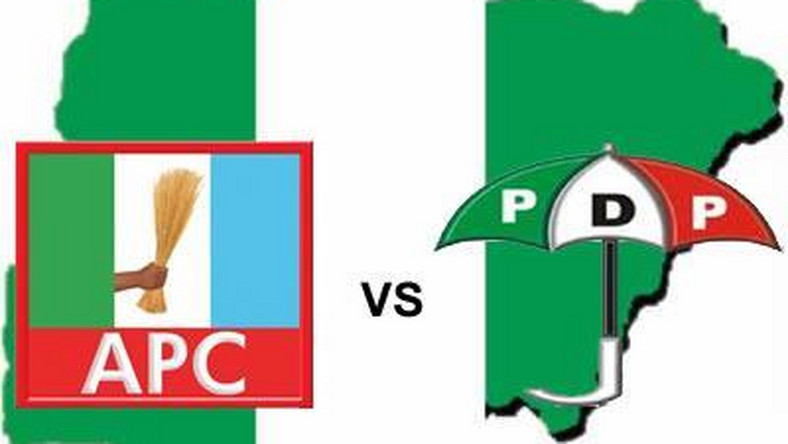 WHY IJAW PEOPLE REJECTED PDP OVER CHOICE OF URHOBO MAN –LAWRENCE EWRUJAKPOR AS DEPUTY GOVERNOR OF PDP
The political intrigues that has enmeshed the political landscape of Bayelsa state at the threshold of casting their constitutionally mandated adult suffrage come Saturday 16th, November, 2019 has now moved to the holy temples of judiciary as several court pronouncements are coming from all corners with outlandish judgments some disqualifying and others staying execution of judgment remain confusing to the electorate. But www.towncrier.ng has an insight into what contributed immensely to the legal brouhaha one of which may not be unconnected with the unilateral manner in which the Peoples Democratic party leader Governor of Bayelsa state Honourable Barrister Henry Seriake Dickson appointed the PDP Governorship candidate Senator Duoye Diri and his running mate Lawrence Ewrujakpor an Urhobo man. It was gathered that ex-President Goodluck Ebele Jonathan who hails from Bayelsa East senatorial district had Timi Alaibe from Bayelsa West senatorial District as a Governorship candidate against the wishes of the incumbent governor who chose from the same Bayelsa West Senatorial district. It was this clash of interest that caused Governor Seriake Dickson to have irked supporters of the ex-President Jonathan who himself is not in the race but for due respect as most senior party member in the state, his opinion ought to have taken into consideration. With this a lot of government official s either as commissioners or Special advisers who came into Dickson's administration from ex-President Jonathan's favour all withdrew from the executive cabinet and tendered their resignations in droves. And they quickly switched their loyalty to All Progressives Congress APC governorship candidate David Lyon who is the sweet bride of Bayelsa state.
Secondly, the choice of the running mate to senator Duoye Diri, Senator Lawrence Ewrujakpor a native of Tarakiri clan in Ughelli-Urhie of Sagbama Local Government Area of Bayelsa, the same Local Government Area where Seriake Dickson hails from. First is the fact, that Ughelli-Urhie is an Urhobo ethnic group speaking community with their kits and kins across Delta state…again this same running mate to Senator Diri, Senator Lawrence Ewrujakpor was a Legislative Aide to Seriake Dickson while he was at Lower chamber of National Assembly, Federal House Of Representatives for 8 years at Abuja. And he was quickly made a Commissioner for Works in Dickson's executive cabinet immediately he won election as governor of Bayelsa state in 2012.
Read Also: Court Grants APC right to participate in Bayelsa Guber
Having had his way in the selection of PDP Governorship candidate and his running mate, the Bayelsa state PDP stake holders were waiting for him, Governor Dickson, at the polls to express their dislike to his one-man show of political gangsters like approach. It was gathered at several times he was reminded about his effrontery about the subject matter which he pledged to make amend but reneged at last. This is what brought the popularity of state chapter of All Progressives Congress-APC  and its Governorship candidate David Lyon is said to have quickly grabbed the massive support of the homogeneous Ijaw speaking ethnic group which is 90 per cent predominant in  the state. The popular saying in Bayelsa state now is about how Governor Seriake Dickson wants to make an Urhobo man a deputy governor of the state all for him to occupy Bayelsa state west senatorial seat come February in 2020.