LAGOS 2020 ELECTION: NEW LEASE OF LIFE BECKONS IN IFAKO IJAIYE AS HON. OLALEKE OLANREWAJU OPTS FOR COUNCILLORSHIP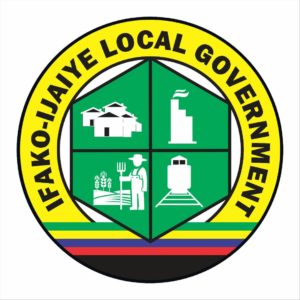 …Ward A Residents talk on why he should be voted for
The people of Ifako Ijaiye  should be bracing up for a new lease of life soon as one of their sons, brother and friend, Honourable Olaleke Olanrewaju has opted for the position of councilor in the local government come the next chairmanship election in Lagos State. Recall that Ifako-Ijaiye Local Government which is no doubt one of the largest and most politically savvy local councils in the state has been lacking visible dividends of democracy in the areas of infrastructure, empowerment and employment since the inception of the country's nascent democracy in 1999. It is however believed that this is the right time the local government seeks for a better representation in young, versatile and humane politicians and technocrats who would take over the administration of the local government both in the executive arm and the legislative sector.
One of the young men who have been touted to fit into the bill is Honourable Olaleke Olanrewaju. There is no doubting the fact that this hardworking, caring, loyal, friendly, prudent and above all God-fearing strategist is all ready to confront all the obstacles and rocks of Gibraltar that have been blocking the chances of Ifako-Ijaiye Local Government area for 20 years, denying the council of the much talked about dividends of democracy. According to the honourable while fielding questions from reporters, he stressed that Ifako Ijaiye is in dire need of proper representation most especially at the grassroots level and it is high time the good people of the local council braved up against all odds in voting for the right person that they believe will work in their support and not in contrary to their wishes, which has always been the norms in 20 years. Honourable Olanrewaju also expressed that he is very ready and capable of taking over the responsibility of representing his immediate locality, Ward A in Ifako-Ijaiye LGA. He said further that he is pained and always in grief when he sees the level at which his Ward is in detrimental state and he is not happy that the people at the helms of affairs in the local government are not doing anything to rescue the situation. He added that he is therefore ready to contest as a Counselor in Ifako Ijaiye local government to represent Ward A properly and attract stringent and vital developmental growth into the Ward.
Read Also: I STILL FEEL YOUNG AND DELIGHTED HELPING PEOPLE, EVEN AT 65 YEARS
According to him, politics of nowadays is no more about a political party but about personality and integrity. Corroborating his point, some residents of Ward A affirmed that Hon. Olaleke Olanrewaju is a well known person in the Ward who they described as easy going, friendly, open minded and God-fearing in his dealings with the entire residents of Ward A. Also buttressing their points are elders in the Ward who said they have known Hon. Olanrewaju right from his childhood days and they can confirm him as a good son who would not disappoint the people of Ward A, saying that his parents are Godly and friendly people in the area. After a thorough vox-pop and investigative survey on the politician who is running for Councillorship in Ward A, it was proven beyond any reasonable doubt that he is indeed a man to be voted for come the local government elections in 2020.