LIST OF KALABARI POLITICIANS WHO WANT TO BE RIVERS STATE GOVERNOR IN 2023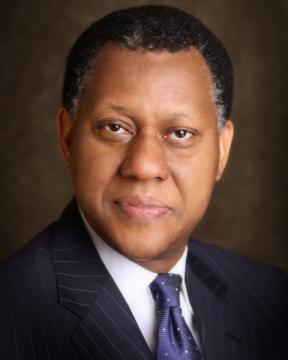 The race to occupy Rivers state Brick House Port Harcourt seat political power in Rivers state come 2023 is currently on culminating with actual political election in 2-years' time. Various political pressure groups are now engaged in mobilization of members and selling their proffered candidates with the hope of supporting them when their lifting of open campaign must have been decided by Independent National Electoral Commission-INEC. The Riverine coastal communities of Kalabari ethnic group in Rivers state have been agitating for inclusion in the governance of the state especially as producing a governor of Kalabari extraction come 2023 Governorship election in the state.
www.towncrier.ng unveils some of the Kalabari probable Governorship aspirants in Rivers State come 2023 as at each political electioneering year many of Kalabari politicians do file up for Governorship election which political watchers see as self-denial of catching enough electoral votes that ought to catapult them into Brick House.
READ ON
DUMO LULU-BRIGGS
The heir apparent of late High Chief Olu Benson Lulu-Briggs estate, Chief Barrister Dumo Lulu-Briggs is not new to the governorship race in Rivers state since 2003 when he was close to unseating the then incumbent Governor Dr. Peter Odili. Chief Dumo Lulu-Briggs is the Chairman of Platform Petroleum Development Company as well as running other subsidiaries in the oil and gas businesses in Nigeria. During the 2003 Governorship election he decamped from Peoples Democratic Party PDP and joined an unknown political party National Democratic Party-NDP and 2-days to the election proper he withdrew his candidature on the excuse of insecurity asking his supporters to vote for Dr. Peter Odili the then candidate for PDP and Chief Dumo Lulu-Briggs went for relaxation in United Kingdom until next election year of 2007 when he returned for another jab at the exalted political office in Rivers state an action many describe as political prostitution a character of not nurturing consistently a political party based on ideology of convenience and principle of which he is said to lack. In 2011 he returned to Peoples Democratic Party PDP and contested for Governorship primary election. Again in 2015 he came out frontally and challenged Chief Barrister Nyesom Ezenwo Wike among 18 other governorship aspirants but failed in the December 6, 2014 PDP Governorship Primary election held at Community Secondary School Nkpolu Mile 4 Port Harcourt at the domain of Nyesom Ezenwo Wike who won landslide and emerged as PDP Candidate and eventual won the main election. Dumo Lulu-Briggs immediately joined All Progressives Congress-APC but internal wrangling denied him Favourite choice of Governorship candidate and he quickly fled into Accord Party under which platform he contested the 2019 Governorship election in Rivers state but failed to clinched the coveted mandate of Rivers state people. Today, Chief Dumo Lulu-Briggs may be described as not having steady membership of any political party but that of a transient status mainly for jostling for inclusion as a Governorship candidate after which he dumps the political party to its peril waiting for another electioneering campaign year for him to jump ship to another political party for a marriage of convenience.
PRINCE TONYE PRINCEWILL
This only son of king Professor JTJ Princewill the Amanayabo of Kalabari kingdom, Prince Tonye Princewill may not be new to Rivers state political terrain but his brand of playing politics is novel and unpredictable to astute politicians for one since 2007 when he emerged with Labour Party -LP, Prince Tonye Princewill a University of Port Harcourt graduate of Petroleum Engineering and currently a Law degree candidate in one of the United Kingdom Universities is a political maverick. In 2011 he came up with Action Congress-AC as he challenged the incumbent Governor then Rt. Honourable Chibuike Amaechi who later returned as re-elected governor of Rivers state. In 2015 he joined All Progressives Congress APC and supported the Governorship candidate Dr. Adol Dakuku Peterside.
In the 2019 Governorship election, when APC was not in the ballot papers, he supported Pastor Tonye Cole as Governorship candidate of APC. Today, Prince Tonye Princewill is searching for optional political space to launch his governorship aspiration as the leader of the APC in Rivers state and Minister of Transportation Rt. Honourable Chibuike Rotimi Amaechi has vehemently told his supporters that come 2023 Rivers state APC Governorship candidate must emerge from Riverine coastal communities as a way of ending dominance of the Ikwerre ethnic nationality in the Governorship position of Rivers state.
DAWARI IBIETELA GEORGE-DIG
Tall, athletic built ebony complexioned and intelligent Dawari Ibietela Georgeis a cool-headed former House of Representatives member who represented Akuku Toru and Asari Toru federal Constituency in 2011 to 2015. He was Commissioner for Energy and Natural resources during Governor Chibuike Rotimi Amaechi's tenure but he has Rivers state youth's support under the aegis -of Twitter handle-@DIGDEEPER2019 but an effort that never materialized as Dr. Dawari George having been a strong follower of Chibuike Rotimi Amaechi supported Pastor Tonye Cole's emergence. The over 50-years old technocrat has his eyes fixed on becoming Rivers state Governor someday in the future, should be in 2023?
ODEIN HENRY AJUMUGOBIA-S.A. N
He looks every inch a gentle man with an elite Ivy college education at Harvard Law School of Harvard University Cambridge Massachusetts in United states Of America in 1988 for his Masters' degree in Law, (LL.M) while he passed Nigerian Advanced Legal Education popularly called Nigeria Law School in 1979. He first attended University of Lagos from 1975 to 1978 married to Awuneba Ajumogobia. He was born on 29th of June, 1956 to Kalabari parents. His father became Nigeria's diplomat and later one of the officials of West African Examinations Council-WAEC that regulated Secondary School education external examinations in Ordinary Level and Advance Level.
After graduation from Nigeria's Law School he became one of the founding partners of H. Odein Ajumogobia & Okeke.
He served as Commissioner for Justice and Attorney General during Governor Peter Odili's administration and later Minister of State for Petroleum. In 2015 he contested for Rivers state PDP Governorship Primary election but was outsmarted as he was airborne en route to Port Harcourt while the election was ongoing and the result announced before his arrival to the venue of the PDP Primary election that has Nyesom Ezenwo Wike victorious as its 2015 Governorship candidate. Today he is Non-executive Chairman of First Petroleum Nigeria Ltd that has Aliko Dangote as partner. Odein Henry Ajumogobia is a litigation expert with specialization in Aviation and Oil and Gas. One of his siblings Nimi Akinkugbe is married at Ondo state and appointed Ambassador of the Federal Republic of Nigeria.
CHIDI JULIUS LLOYD PhD
Rivers state politics will not be complete without the mention of the debacle of Rivers state House of Assembly in 2014 when the mace turned to instrument of battle in the hands of Dr. Chidi Julius Lloyd majority Leader against Honourable Michael Chinda, a fellow House of Assembly member representing Obio/Akpor constituency 2 Honourable. Chidi Julius Lloyd in 2023 is PDP's Joker card for Upland Riverine political dichotomy in zoning principle as he holds dual ethnic nationality first as a Buguma Asari Toru born Kalabari son and domiciled in Ikwerreland specifically in Emohua Local Government Area where he is currently contesting for the post of Chairmanship under Peoples Democratic Party-PDP where he recently defected to after serving as Director General in 2019 governorship election to Pastor Tonye Cole the then Governorship candidate for APC.
He holds Doctorate degree in Law from University of Calabar with focus in becoming a Professor of Law in the next 5-years having been recruited as a senior lecturer in Faculty of Law University of Nigeria Nsukka, Enugu Campus. On the 17th of April, 2021 Honourable Doctor Chidi Julius Lloyd will be elected as Chairman of Emohua Local Government Council as a precursor to his 2023 Governorship election under the platform of PDP.
ELEMCHUKWU OGBOWU
Smooth youthful gregarious son of an Ogba/Egbema/Ndoni born astute late business mogul whose wife hailed from Kalabari kingdom. Honourable Elemchukwu Ogbowu was first elected into Rivers state House of Assembly from 1999 to 2003 as a founding member of PDP as he was appointed Commissioner for Transportation under Governor Dr. Peter Odili's second term in office. His dual ethnic nationality status stands him out as both upland and riverine indigene as in Kalabari kingdom matrilineal relationship is paramount and inherent in the culture and tradition of the coastal people of Kalabari kingdom. This Rivers state University of Science and Technology Nkpolu-Orowurokwo trained Chartered Accountant later graduate of Law is a serious-minded businessman with his tentacles spread in the entertainment industry with BEDONE Night club established in Omoku his father's town. Although he remains a good friend of Minister of Transportation Chibuike Rotimi Amaechi, Elemchukwu Ogbowu has refused to join him to All Progressives Congress as a matter of principle as a founding member of PDP not even when he fell out with Nyesom Ezenwo Wike.
IBINABO MICHAEL WEST
Born 23rd January, 1963 he contested for Rivers state House of Assembly and won representing Asari Toru constituency and later appointed Commissioner for Transport by Nyesom Ezenwo Wike after he failed to clinch the PDP governorship primary election in 2014.In 2020 he defected to All Progressives Congress-APC charging negligence by PDP that sidelined him for too long while recognizing people who are far below him in the leadership of PDP in his LGA. He is married to Henrietta late senator Martins yellowe's daughter. Honourable Chief Ibinabo Michael West is a serious business man with Shore Protection contract execution in the Niger Delta effecting positive changes for his people through Niger Delta Development Commission NDDC.
DR. GODSTIME BEN-HORSFALL
He was a member of the 7th Rivers state House of assembly representing Asari Toru constituency II under the platform of PDP but later defected to All Progressives Congress-APC. Dr. Godstime Ben-Horsfall is an ardent follower of the Minister for Transportation Chibuike Rotimi Amaechi.
DR. IPALIBO HARRY-BANIGO
This first female Deputy Governor Dr. (Mrs.) Ipalibo Harry-Banigo is not a push over when it comes to administration having worked as Head of Service To Rivers state Government during
TAMMY DANAGOGO
This grassroot politician Tammy Danagogo Ph.D. has been Chairman of Akuku Toru Local Government Area of Rivers state and appointed Commissioner for Chieftaincy and Community Affairs during former Governor Chibuike Rotimi Amaechi's administration. He was later appointed Minister for Sports by President Goodluck Jonathan. He holds Doctorate Degree in Law from University of Nigeria Nsukka Enugu Campus. Tammy Danagogo is the current Secretary-To-Rivers state Government SSG. Being among the founding members of Peoples Democratic Party in Rivers state Danagogo has never defected to any political party while serving as Minister For Sports in 2014 he joined fellow Minister Kenneth Kobani to contribute money for the purchase of Expression of Intent and Nomination Form for Governorship Primary for Nyesom Ezenwo Wike in 2014. He remains among the Kitchen Cabinet members of the Executive Council since former SSG Kenneth Kobani has retired to manage his Mechanized Farm at his community in Bodo, Gokana Local Government Area of Rivers state. For 2023 Riverine Governorship slot Tammy Danagogo is a Favourite aspirant to that coveted office of executive governor of Rivers state.
ISOBO JACK
For those who have not come across this cerebral astute entrepreneur Isobo Jack, he has been a development progressive good citizen of Rivers state having ben Chief Executive Officer of defunct Bootleggers Nite Club along Olu Obasanjo Road in Port Harcourt he later constructed and still managing an upwardly exquisite hospitality outfit known as Grosvenor Suites along Evo Road GRA Phase 2 Port Harcourt. As a building Contractor he engaged in turnkey projects making old projects having added values which include rehabilitation and reconstruction jobs in Rivers state and beyond. His political career as a founding member of Peoples Democratic Party-PDP became brighter when he established a grassroot Iso-JAC ORGANIZATIONS a political pressure group found in all the 23 local Government Areas of Rivers state. He was appointed Chairman of Rivers state Sanitation Environmental Management Agency now Rivers state Waste management Agency-RIWAMA while performing the duty of Special Adviser to the Governor on Waste management. Isobo Jack was later appointed Commissioner for Environment in the last few weeks of former Governor Chibuike Rotimi Amaechi's second term administration in 2014 culminating to May 29th, 2015. He joined efforts to rescue All Progressives Congress-APC Rivers state with Senator Magnus Ngei Abe's camp against the APC leader in Rivers state Chibuike Rotimi Amaechi's alleged non-democratic tendencies of enforcing choice of Governorship candidate for APC in 2019 Governorship election in Rivers state. Is Isobo Jack back to Peoples Democratic Party Rivers state chapter? He is a vibrant Governorship material having been married to Imo state born pretty looking beautiful lady Ifeoma
Isobo Jack is blessed with healthy looking children.
AWARA BIOKPOMABO
The beautiful political bride of 2019 Governorship election in Rivers state this Awara Biokpomabo, African Action Congress –AAC governorship candidate was supported by the leadership of the then embattled All Progressives Congress-APC Rivers state chapter. This youthful political debutant was unknown in the Rivers state politics until Supreme court of Nigeria quashed the Rivers state Governorship candidate of Pastor Tonye Cole of APC and in a jivey Awara Biokpomabo emerged from the blues to dominate the political space nearly cruised his way to unseat the then incumbent Governor of Rivers state Nyesom Ezenwo Wike. That move would have scuttled the second term ambition of Governor Wike.
TONYE COLE
The Sahara Energy Oil and gas business mogul Pastor Tonye Dele Cole has never been a grass root politician but his selection and emergence in 2019 Rivers state All Progressives Congress-APC governorship candidate election upstaged the peace and tranquility of Rivers state chapter of APC which subsequently was nailed by Supreme Court of Nigeria judgment hence the party was not on the INEC Voters' Sheet in all the electoral positions from Councilors, Local Government Chairmen, Rivers State House of Assembly, Federal House of representatives and Senatorial seats all were lost due to the disagreement between Senator magnus Abe and the leader of the party in Rivers state Rt. Hon. Chibuike Rotimi Amaechi's choice of Pastor Tonye Dele Cole.
OJUKAYE FLAG AMACHREE
He emerged one of the best performing Local Government Council Chairmen during the administration of Rt. Honourable Chibuike Rotimi Amaechi. Ojukaiye Flag Amachree was elected Chairman of Asari Toru local Government Area one of the volatile security prone Local coastal communities in Rivers state but his administration stabilized it for a peaceful abode for development during his two terms tenure. Je quickly took over the mantle of leadership of APC challenging leadership of Comrade Peter Odike of Senator magnus Abe's then faction later the Supreme Court of Nigeria ruled against his emergence as the Party congresses conducted which gave him the mandate were all nullified by Supreme Court in the case of Ibrahim Umar and 22 others against All Progressives Congress-APC. Currently Ojukaiye Flag Amachree's residence is witnessing a beehive of political pressure groups activities giving rise to the speculation that he is urging all other Kalabari sons and daughters nursing the ambition of 2023 Rivers state Governorship election to rally around him and support his aspiration for building a better Rivers state come 2023.
IPALIBO MACDONALD HARRY
This former personal Assistant P.A to late Dr. Marshal Harry has been around the political scene in Rivers state since 1999 to date. He earned a university Diploma In Estate Management from then Rivers state University of science and Technology in 1985 later he attended Calabar Polytechnic now Cross Rivers state University of Technology Calabar where he obtained Higher National Diploma in Estate Management in 1987, after passing all the professional examinations which made him to be registered as a member of Estate Surveyors and Valuers at the age of 28 years in 1993. In 1999 he went back to Rivers state University of Science and Technology Port Harcourt where he did Post Graduate Diploma in Petroleum and Environmental Law leading to a Master's Degree MSc in Environmental Science in 2004 and he capped it with Doctorate Degree in Environmental management in 2007. He was first appointed as Chairman of Rivers state Environmental Sanitation Authority and Special Adviser to the Governor on Waste Management. Dr. Ipalibo Macdonald Harry was appointed Commissioner in Rivers state. He was elected running mate in the 2003 Governorship election in Rivers state under the platform of All Nigerian Peoples Party-ANPP. Today, he is a Commissioner in National Population Commission Abuja and a member of All Progressives Congress-APC
 SEKONTE DAVIES
Being a former Member Federal House of Representatives and later Director of Marine Operations at Nigerian Ports Authority, Dr. Sekonte Davies was Director of Finance Muhammadu Buhari Presidential Campaign Organization in 2015. He is fluent in Madarin Chinese language and Russia languages having married a foreign lady. Dr. Sekonte Davies looks forward to being elected Governor of Rivers state come 2023 as he is closest to the leader of APC in Rivers state Chibuike Rotimi Amaechi.