MEET ADEGBOLA OLUWASEUN -ASPIRANT FOR OYO STATE APC PARTY PUBLICITY SECRETARY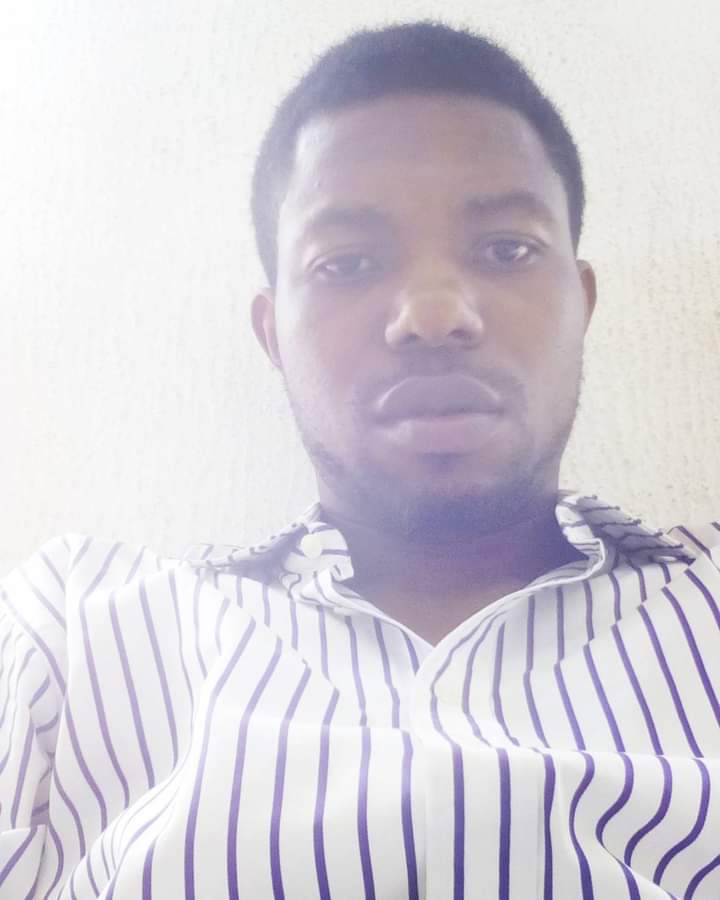 As the All Progressives Congress-APC Oyo state Chapter Convention sets in for the election of officers that will run the affairs of the party, Hon. OluwaSeun Adegbola alias Triple -Tee is currently seeking for the votes of delegates so as to serve the party as Publicity Secretary. The Communication guru has very high-quality expertise in Communication and Public Relations and in other media adjuncts fields.
Before now he had served as Chief Of Staff to the immediate past Chairman of Ibadan North East Local Government Area of Oyo State. And he was Media Adviser to Acting Chairman of Ibadan Northeast LGA in 2016, member, Central Campaign Committee, Action Congress of Nigeria (CAN) from 2010 to 2011. He was elected as Publicity Secretary Ward 11, Ibadan Northeast Local Government Area from 2008 to 2010. This graduate of Political Philosophy from Obafemi Awolowo University Ile-Ife, is also a trained Program Development expert as well as Management and Evaluation Specialist.
With over 8-years' worth of experience in education, Public Management and Business Development, Triple T as he is always called by his well-wishers and political fellows is a community grass root mobilization man whose activities in Gender mainstreaming, Youth Engagement, Public Administration and Good Governance intervention has made him a reliable aspirant to be taken serious by delegates at the 2021 Oyo State All Progressives Congress-APC Delegates Convention. He is going to bring into the Oyo state Chapter his expertise in Project design, Media Coordination and Press Coordination which were factors the party never utilized in the last 2019 Governorship election in the state that made the virile opposition party Peoples Democratic Party-PDP to defeat APC at the Polls.
In his campaign statement he said "From past experiences, it is evident that our party has a major gap to fill in the area of media relations and strategic political communication. This lacuna was heavily exploited by the then opposition party and contributed heavily to our loss at the 2019 gubernatorial poll. We must evolve a unique structure of communication that identifies, encompasses and adaptively interface with different layers of needs in our broad and dynamic society. The beginning will then be to ensuring that only men with proven capacity, competence and records are fitted into responsibilities and position of purpose.
"I have listened to several of our leaders highlighting some of these attributes as germane in our fight to return to the Agodi Government House and beyond. In the spirit of unison of purpose, permit my request for your support as I offer myself for the Position of State Publicity Secretary in the forthcoming State Congress and humbly seek the support of our hero and patriots here present in the pursuit of this goal. Where there is unity there is always victory. When we fight, we may win. But if we don't, we have lost already. The generational task of salvaging our party in Oyo state is not a thing of wish. Our Party has to be Painstakingly Redirected and Organized".
His plans for Oyo state APC chapter coming administration if elected as Publicity Secretary remains huge in terms of the well packaged terms of service includes setting up first Oyo state APC Progressive Media Hub and Information Center with huge blogging prospects. Production of Monthly cum Quarterly Newsletter/Bulletin detailing party activities for the time under review. Other areas include timely, critical and non-verbose Release and Press statements on Matters of Public interest. Coordinative media front from Ward to state Level. Efficient, effective and functional social handles for the party at all levels; image promotion and laundering via healthy press relation; setting up of media Advisory Council comprises of party members who are professionals in Media, PR and Advertising to cover pro bono strategic communication direction for the party."
The stage is now set for Adegbola OluwaSeun alias Triple Tee to unleash his wealth of experience in the service of his people of Oyo state in All Progressives Congress-APC next leadership come 2021 Oyo state APC state Party Congress/convention holding at Ibadan, the Oyo state capital.