NIGERIANS DIFFER OVER BUHARI'S RENAMING OF ABUJA STADIUM RENAMING TO MKO ABIOLA STADIUM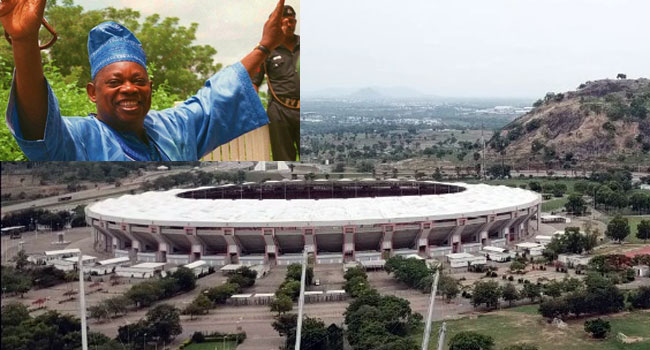 Probably lost in the mood of further eulogizing the late business mogul and winner of the June 12 annulled presidential election, Bashorun MKO Abiola, the President, Muhammadu Buhari named the National Stadium in Abuja after the defunct Concord Newspaper publisher. The news came as a shock for some segments of Nigerians while others appraise the president for this gesture. However, our overall investigation and thoroughly conducted survey affirmed that majority of those spoke to were not happy about the development.
Many of them believe that MKO Abiola deserved a better monument than the long abandoned and derelict eyesore like the National Stadium in Abuja. According to some Nigerians spoken to, even if the President does not want to name an higher institution after the late MKO, he should have searched for a more befitting national edifice that would fit the status of the very successful businessman. Pointing to the fact that a polytechnic has already been named after Abiola in his home state of Ogun and since two higher institutions cannot be named after him, there are some other things he could be appreciated with and not an edifice that shelters animals, rodents and others.
Another contributor also hinted that even the third Mainland bridge in Lagos could be named Moshood Abiola Bridge and Epetedo area of Lagos island renamed Abiola Town. Others said the National Theatre could be named after the June 12 election winner insisting that there are still many other remarkable national monuments that could be named after him if Nigeria really wants to show appreciation for Abiola's supreme sacrifices.  The late MKO Abiola lost his own life and that of his wife and many supporters during the struggle to reclaim his mandate from the grip of the military juntas.