Omoregie Ogbeide-Ihama withdraws case against Governor Obaseki after an intense negotiation after Court in Port Harcourt stands down case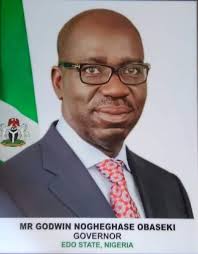 Omoregie Ogbeide-Ihama, the PDP Governorship Aspirant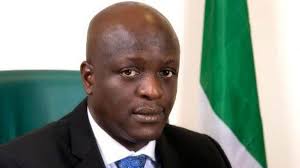 BY IBRAHIM BAKARE
The coast is now clear for Governor Godwin Obaseki of Edo state after an intensive horse- trading and negotiation between him and the Governorship aspirant of the PDP, Omoregie Ogbeide-Ihama, after a Federal High Court sitting in Port Harcourt today, Wednesday June 24, has ruled for out of Court settlement.
The case was earlier stood down by Presiding Judge, Justice Emmanuel Obile, granted the prayers for out of Court 9 as there was no 9opposition by oboth parties for out of court o9settlement in the Edo lol mmmmmmggghggggg5gkmm governorship election scheduled for Thursday, 25th 9, 2020.
The governorship aspirants of the PDP, Omoregie Ogbeide-Ihama, had dragged the National chairman of PDP, Prince Uche Secondus, Emmanuel Ogidi and seven others for allowing Obaseki or any member of the party that have purchased forms and were not screened within the time stipulated in the timetable to contest the PDP's primary.
Omoregie's Counsel, Fredinard Orgbe had before the hearing on the application of injunction, requested that the court stand down for hours so as to enable parties tidy up the terms of settlement.
Counsels to all defendants also align with the request by not opposing to the application for settlement.
The Presiding Judge Justice Emmanuel Obile, granted the prayers for no opposing and stood down the case to 12:30pm for the interest of peace but the parties were on intense negotiation at the time of filling this report.