ONDO 2020: NO AKEREDOLU, NO ELECTION IN ONDO STATE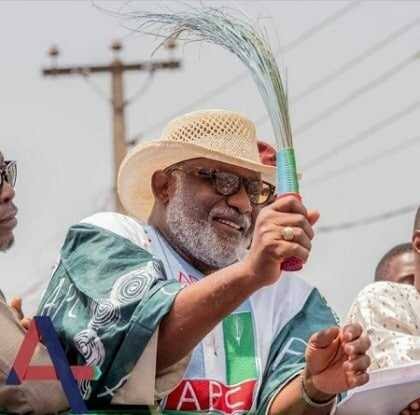 The Convener of NON-INDIGENES FORUM for the re-election Project of Arakunrin Rotimi Akeredolu as Governor of Ondo State for the second term, Honourable Austin Alaba MEDAIYEDU has declared that the All Progressives Congress (APC) should forget about participating in the forthcoming gubernatorial election in Ondo State if they failed to present Akeredolu as the party candidate.

According to a press release made available to our reporter in Akure over the weekend, Honourable Austin maintained that Akeredolu is the best candidate for APC base on his outstanding Performance in office in the last three years.

We are determined to mobilise all Non-Indigenes accross the 18 LGAs of the state for the victory of Mr. Governor at the polls.

We have concluded that No Akeredolu, No Election in Ondo State.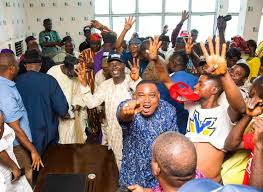 For now, we have concluded arrangements to organize a one Solidarity and Endorsement rally for Arakunrin Rotimi Akeredolu at the National Secretariat of the APC in Abuja to draw the attention of all the stakeholders of Ondo State politics to our position.

As a performing governor of the State, Akeredolu does not discriminate against NON-INDIGENES.

The Governor has created the enabling environment for us to live in peace in the state.

The only way we can show our appreciation for the good work the governor is doing in the state is for us to give him our maximum Support to ensure his re-election for another four years.

We strongly advise those who wants to be governor of Ondo State to please wait till the expiration of the second tenure of Arakunrin Rotimi Akeredolu as there is no vacancy in ALAGBAKA government House of Ondo State.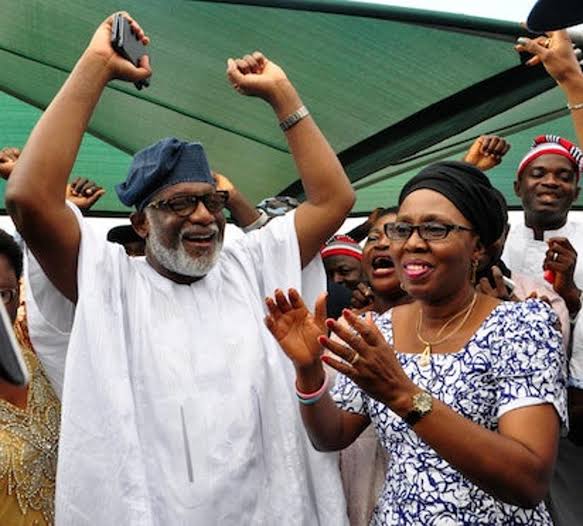 The So called members of UNITY Forum who are more of diaspora Politicians from the state should discard their inordinate ambition and join Akeredolu for greater Ondo State.