"POPULAR CANDIDATE SHOULD BE ON  BALLOT NOT SOMEONE WHO DOESN'T KNOW WHO'S WHO IN APC AND POLITICS OF RIVERS STATE" – ELDER CHIDI FRANK WIHIOKA REVEALS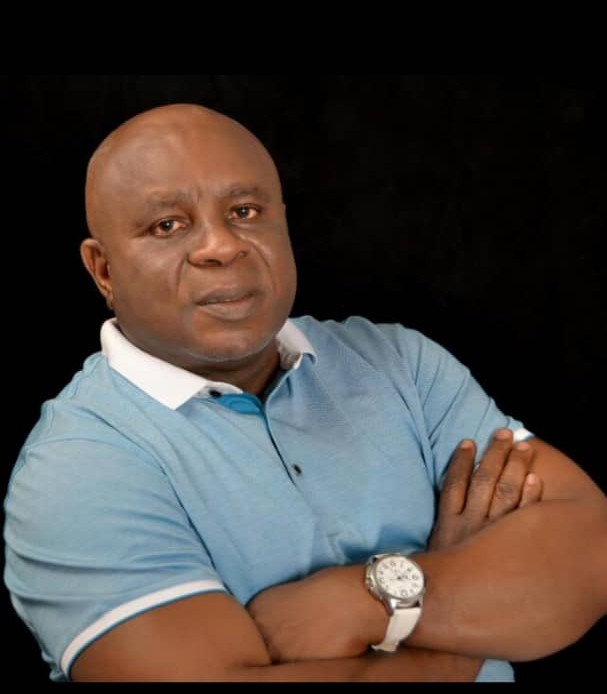 He is frank, simple minded and a no-nonsense politician humanitarian with service to the people as his mantra. Rt. Honourable Chief Chidi Frank Wihioka Elele Ikwerre Local Government Area Rivers State born politician and administrator a one-time General Manager of Risopalm Oil Estate Ubima Rivers State, former Commissioner of Independent National Electoral Commission-INEC in Oyo, Taraba, Akwa Ibom and Ekiti States, former Chairman of Rivers State Road Maintenance and Rehabilitation Agency and an elected former member of Federal House of Representatives Emohua/Ikwerre Federal Constituency. He is one of the founding members of All Progressives Congress-APC in Rivers state. A committed follower of "I BELIEVE" a political group that fought and restored the mandate of Rt. Honourable Chibuike Rotimi Amaechi who was duly elected Governor of Rivers state in 2007 when his then political party PDP illegally replaced him with his cousin Celestine Omehia.
Today, Elder Chidi Frank Wihioka popularly addressed as "Okwute" (Hard non-cracked stone) is a political freedom fighter in Rivers state's APC were Distinguished Senator Magnus Ngei Abe is aspiring to be a gubernatorial candidate of the party first in 2019 and now with 2023 in view.
On Thursday 21st of October, 2021 he played host to our reporter, Emeka Amaefula – where he bared his mind on real reasons, why he parted ways with the serving Minister of Federal Republic of Nigeria for Transportation, His Excellency Rt. Honourable Chibuike Rotimi Amaechi. READ ON
EXCERPTS
The crises in Rivers state All Progressives Congress is recurring since 2018 to date, how did it all begin?
Well, go to the court and see for yourself the judgment of the court as it is a public document. It is not we that said that we should not be on the ballot as it was Amaechi and his lawyer that pleaded in the Court not to have APC in Rivers state on the ballot in 2019. So, he had a different mindset quite different from APC, I am sure that if Adams Oshiomhole had known that that was what the lawyer will plead in the court, he wouldn't have allowed that lawyer to come and represent APC in court. But I thank God that today that every person is seeing it as he has started again. And I have always said that you can have the money and everything when you don't have God you continue to be restless all throughout your life. God has a way of making things for us to be okay. As he boasted that even though his Congress is illegal, he will make sure that he uses his money to get his way and get their own names entered. I said Okay if you have the money can you buy the results of Rivers state?
We are minorities in power as we are minorities of the minorities to the tenth power but we have said that you cannot make us slaves. And I cannot accept to be a slave to anybody in this 21st century, no. So, that is the situation about not being on the ballot in 2019. I want to state it clearly so that the general public will know how we missed being on the ballot in 2019.
Going by the Court Judgment that removed APC from not being on the ballot papers in the 2019 election for state House of Assembly, House of Representatives, Senate and Governorship election, do you call that Consent Judgment because there was no opposition to it then?
Yes, our lawyer argued but Amaechi's lawyer was being looked at as an APC lawyer sent by the national because he was speaking for APC and me, I am also APC. So, it's a consent Judgment.
Given the scenario of the past that played itself out, what is your game plan now?
We are still in the struggle as he (Amaechi) wants a situation where he will create, appoint and employ who will be Governor of Rivers state that is just the thing. And you cannot do it because you are not God that has the power to create as the whole power rests in the hand of God as He gives it to who He pleases. And it is not by our strength or by the amount of money that we have. So, that is what he's looking out for. And we are saying no, allow Rivers state APC to vote to select either through Consensus, to select who are their party officials who will represent them. and who will not be saying this is what my Oga told me to say, and who will manage the party so that the party will no longer be a birthday party. Political parties are known when you contest elections and win. The Supreme gave judgment and recognized the Caretaker Committee Chairman and we congratulated him. But he used the same Caretaker Committee Chairman to write to the State Independent Electoral Commission that we are not running an election meanwhile some people have used their money, did everything filed and purchased Form and appeared for screening and it can now be called a political party. From every election you try from there you know your strengths and weaknesses and you plan for tomorrow's elections. Since 2015 we have not been on the ballot. Now all you are waiting for is until that thing that you want comes to play. And the question that I keep on asking is Rivers state an APC state? The answer is no. PDP is in Government. And so, if we want to win and we know that we mean business, we should sit down and plan and put people that even you as a journalist if you see the person you will say yea this person can gather votes. Not to bring a man who does not have a polling unit. A man who I am not sure that he's a registered voter. Amaechi brought him to be the governor of Rivers state.
Give an example on who you are making reference to?
He is Tonye Cole. I told him that Tonye Cole wasn't a member of APC, he's just a business partner of Amaechi who is in Sahara who he sold most of the Rivers State properties to. So, how do you bring your business partner to come and become Governor? And he doesn't even know his ward. And he doesn't know who's who in APC and politics of Rivers state. And you know what politics means, politics means that you should know who's who in different wards so that you can look at them and call them by their names and you have their phone numbers. If they have functions if you can't go you can call them on the phone on their birthdays and all that. And not to go and bring a man and you want him to be a governorship candidate of Rivers state. And you think that people will vote for you. Rivers state people are enlightened and they are educated. And when to vote all these things will count. They will look for who is who as the person to vote for.
Looking at the relationship between two of you who come from the same Ikwerre Local Government Area at what point did the two of you have disagreement personally?
We're very close as we've been friends in one way or the other and all that. In 2017, before this crisis started, I saw it, me, Hon. Marcus Nle Eji and Hon. Tolofari George we decided as our friend and our brother that we're going to see him to talk with him. On the appointed day Marcus Nle Eji had another serious engagement so, he couldn't go, so me and Tolofari George, we went to his office at Abuja and we told him that we have important discussion to discuss with him and he said Ok that he was going to Kano. And I now told him that I am also going to Kano. That was when the then Governor of Bauchi state's second son was getting married and someone gave us a chartered aircraft and we went. He said that me and Tolofari George should come and join him, that we should be discussing inside the aircraft and I said fine by the time we finish and come back they will drop us at Abuja. But we couldn't discuss the thing as we finished from Kano and entered the plane again as he took us straight to Lagos for another wedding. We were there but I was worried because I needed to go back to Abuja. So, finally we slept as we would have sat down to discuss but couldn't discuss and by Sunday Morning, he said that we are coming down to Port Harcourt. He took us with Tonye Cole and some other ladies straight to Port Harcourt, what did he come to Port Harcourt to do? Somebody was doing her 50th birthday. That was what he took a chartered flight down to Port Harcourt for. And we got here almost ten minutes to the end of the church service. And I kept quiet. We got to the church after ten minutes the church closed, I said ok since we are here and it's wedding that we came for let's go for the reception since it was wedding that we came for and he said no let us go back to Abuja we took chartered flight back to Abuja from Lagos to Port Harcourt we just stayed ten minutes. Me and Tolofari we kept quiet and we followed him as we landed at Abuja, we couldn't discuss anything with him. Tonye Cole and every other member and we got down and drove to his house. In his house there I saw Mohammed Koko and Chris Oboh, so they talked with him and now left. I now opened up saying "See what I am seeing that will happen to us and I don't think that any well-meaning APC person will allow this kind of thing to happen. We are a minority in Rivers state as our people at the lower level are all suffering. But they are enduring believing that we will make the right decision so that we will win the election" By that time we had followership more than PDP. I sat him down for more than one hour plus as I told him that we come back every weekend to Port Harcourt. We were at Port Harcourt we knew the pains that our supporters were passing through it is not something you wish your worst enemy. But they are still there. I told him to allow every person to run. So, allow every person to run Primaries because we're in the minorities. I told him the advantages. When you allow every person to run, they have their friends, families, people who will be brought into APC for us to come back to our number that we had in 2014.I said even to myself who was in the Federal House of Representatives then that I know people who you were asking to go and pick Form against me, allow them anybody that wins becomes the candidate of the party. And I will queue behind the person. And I told him that "You have told me about Tonye Cole in 2014, don't think about it as it will not fly that I saw when two of you are running up and down, it will not fly, that he can't even win in his compound." I analyzed everything for him. And Tolofari George also supported me. And when we finished, he told us thank you as he didn't reply to us as we ran back. I carried Tolofari George to Rt. Honourable Igor Aguma's house at Apo Quarter and dropped him there. What I have said is a matter between him, myself and God. And God knows that I have told him the truth and we left.
Three weeks after he fixed the leadership meeting at the Event Center owned by former Women Commissioner from Buguma, Mrs. Joeba West located at Peter Odili Road Port Harcourt. So, that time was when Nnamdi Azikiwe International Airport Abuja was closed, so people normally take the train or travel by road to Kaduna and board flights to Port Harcourt and Lagos and to anywhere you want to go. And I have other men like myself, Honourable Bari Mpigi now Senator, Tony Okocha, Ogbonnaya Nwuke and John Enebeli as we came out early, say by 5 am and joined the train to Kaduna. And he was in that train as he saw us and didn't greet us. He was on that train. When we got to Kaduna, he entered his vehicle and they drove off as he didn't border with us. We now took taxi and got to the airport Press people have gathered around him and wanted him to grant them interview, he now told his Chief Security man, Debawari that he should do tickets for me and Bari only out of the five because he wanted us to come and stand by his side as he wanted us to come and stand by his side to address the PRESS and I said that I was not going. I told Debawari that it will be wrong that five of us were going for the same meeting with him and he just chose only two tickets for then the rest Ogbonnaya Nwuke, Tony Okocha and John Enebeli and I told him that we have tickets. So John Enebeli didn't have a ticket and for me and others we have tickets we booked. And now I said Debawari will ticket John Enebeli and let him follow you people. John now followed them that plane was Aero Contractor Flight. And when we now waited for Air Peace we got down to Port Harcourt for the meeting. And when we got to the meeting the next thing he said was that he's going to remove all of us that we're for Magnus Abe as Leaders. He asked Oji Ngofa to read the report of their Committee against me. Oji read. Ojukaye Flag Amachree came to me and told me that he and Oji Ngofa that they were in the same Committee that that report was not written by Oji and that it was written by the Minister himself and he gave it to Oji to read so as to attack me. While the meeting was going on, he said 'Is there anybody who has something to say?' and I said yes, and I told him that 'Somebody came to me and told me that you wrote this report and gave it to Oji to read. But let me tell you this, 'Antelope said that it's not the person that shot him but the person who said see where antelope is residing kill him' since you are very close to Oji tell him that I will fight you with the last drop of my blood.
Is he Oji Oji Ngofa the Nigerian Ambassador to the Netherlands?
Yes. But he didn't understand the message. The message wasn't for Oji but for him rather he himself understood the message. The message wasn't for Oji but it was for him.
Is that how the two of you parted ways because of Senator Magnus Abe's Governorship ambition?
That was the breaking point. That's how we parted ways. Because of Senator Magnus Ngei Abe's governorship ambition.
You said that it was because of your close relationship with Senator Magnus Abe that you parted ways with the Minister of Transportation Chibuike Rotimi Amaechi?
Yes, the question that I asked him was 'what did Magnus do to you?' Let us count. I knew when Odili was governor Magnus was the person in the Exco defending you. I was in Ghana with you when you were sending Magnus some messages on what to do. At what point did he become an evil person.? He had no answer. And I told him 'Who God has blessed. God did not bless you to use that His blessing for wickedness. He wants you to use that His blessing to bless another person 'But when you turn it to wickedness God will shy away from you. And when God moves away from you, you're doomed.' So, it was at this particular point that we broke up. All of us, Marcus Nle Ejii , Bari Mpigi, the late Austen Wakor, all of us left him. Nobody supported him. It was there too that he openly said that's why he hates Rivers state people. That's the second time he said it. The first time was at a burial for one of his wife's relation's burial in Imo state.
What must have led him to make such a statement?
It is only him that can answer that question. I can't make such a statement as far as I am concerned, I am a Rivers man and I'm a true son of the soil. I owe my people a duty and I cannot say that I hate my people. If you hate them, who would you like? Charity begins at home.
What are his fears against the supposed gubernatorial candidate of Senator Magnus Abe in All Progressive Congress in Rivers state APC?
You know when a man starts thinking about how to control Hell and Heaven that's when a man will start running into problems because of his personal interest and ambition. I might have personal interest but when I now see the overall interest towing another way, I will join them. He went to Magnus' house at Abuja and even told him that "I know that you will win the election but who will give the ticket and who will give you the money? This is what led to that pleading by his lawyer made in Federal High Court Abuja. And even told Magnus "I know that you will win the election, but who will give you the ticket and who will allow you to run?" That was how our party was not on the ballot in 2019. All this thing that you are seeing him running around is that he wants to run for President, he's not running for anything. Quote me I know him. I have known him for more than 35years, he's not running for anything. He's using people to cause problems in different states, so that when he's negotiating these people will not be there. He is afraid of leaving the government. That is just the issue. And he never worked anywhere as the only place that he worked was at Pamo clinic. I am telling you the truth. Anybody who tells you that the Minister for Transportation Chibuike Rotimi Amaechi wants to run for the presidential election of Nigeria in 2023 tell him that I said that it is a lie. He wants to use that thing to negotiate power. He told people that he has the money.
If he has the money, why can't he test his popularity?
He cannot, has he won an election before? He has never won an election. I challenge him if he denies it let him come out as I have all the results, in his polling Unit, he has always lost. If you doubt it, I have all the documents.
Let's look at the future of APC in Rivers state, which way forward?
The way forward is to let them come back, for we have forgiven them for the sins and the pains they caused in the past 6-years. If APC has been a living human being by the injury they inflicted on him I am sure it will either be in oxygen or would have been buried. He may come back and take a back seat. I have told him to allow innocent faces people trust that can win elections. IF we don't win, if we contest and fail we will look at our performance and look at where we failed and where we will build up. I tell you today if you are standing for an election and the Minister for Transportation is standing behind you, you have already failed.
Supposing that APC in Rivers state is not placed on the ballot papers again come 2023, how will you feel?
Very bad. That will be very bad, all we are doing is to make sure that we're on the ballot. We want to contest elections with other political parties and know where we will rate ourselves. If we are able to win the entire hearts of Rivers state and they vote for us, we will come back and thank them. We will go around and tell them that we will not let them down. If we don't win, anywhere that we are and know how to correct ourselves and move ahead.
The other faction of APC in Rivers state with Chris Finebone as Spokesperson said that when they are inaugurated, they will use police to chase your own APC away. How will that happen?
Is it not the same madness, you are talking about party matter…that's what they have been doing? Bringing security to harass people. It's no longer like that now Police are being more careful in what they do. We will go to court. Police will charge the matter to court and argue your points. So, the issue of Chris Finebone, anyway I have known him as a man who does not have the integrity to speak what is in his mind. He's playing the politics of let me play and save my master. Meanwhile inside him it's not applicable anywhere. Who will he arrest? Can Chris Finebone arrest me? Or Tony Okocha, or Worgu Boms or Barrister Ben Chioma?
Given the bleak future of APC in Rivers state as at today if what happened in 2019 happens again will you defect to any other political party?
The issue of defection is not there. I have no reason to defect. But what is important is that nobody will ever make me an enemy of another person because of his personal interest. What caused problems in Rivers is Amaechi created by his people that you will never greet anybody that is in PDP or with Nyesom Wike. And that is the problem that you are seeing in Rivers state. I have come to the realization that I have told myself that nothing will make me remain an enemy of another person. Let it be that if me and you are quarreling that we are quarreling because of what you did to me and if you do me anything, I will come to you in a polite manner to tell you that my friend you see this thing that you did the other day I don't like please don't do it again. And you being reasonable too will apologize and we will forge ahead. Amaechi wants you not to go to their place and not to greet them. That will no longer happen. And that is what he wants to plant in APC. And it will not happen. We are all sons and daughters of Rivers state. We owe each other that goodwill, we greet each other, if you have a function and I am free, I will attend especially if they send an invitation to me here, I will attend. That does not mean that I'm in PDP. What it means is that I have grown past that level that they are thinking of acrimony. I have grown past that as I am a statesman now. I will attend except that I'm not available and unless I am engaged.
Let's get the background of the offices that you have held.
I was at Risopalm Oil Estate Ubima as Managing Director from there I became Independent National Electoral Commissioner, INEC Commissioner in Oyo state to Taraba and from Taraba to Akwa Ibom and from Akwa Ibom to Ekiti state. All of that for 5- years as INEC Commissioner. After that I became Chairman of Rivers state Road maintenance and Rehabilitation Agency. After that one I became Member federal House of Representatives Emohua/Ikwerre federal Constituency from 2015 to 2019 the 8th Assembly.