REAL REASONS ALL PROGRESSIVES CONGRESS -APC WILL NOT PARTICIPATE IN RIVERS STATE LOCAL GOVERNMENT COUNCIL ELECTIONS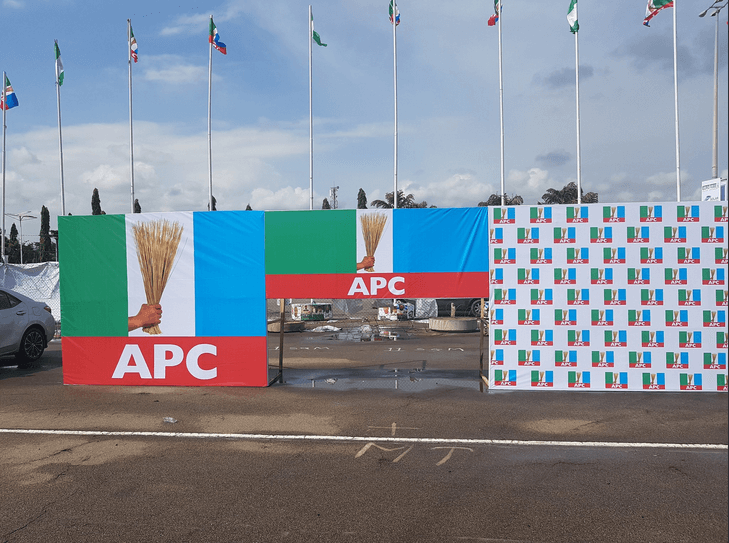 BY OUR REPORTER
Come April 17th, 2021 Rivers State residents will be out to cast their votes to candidates of their choice in the 319 wards for Councilors and 23 Local Government Areas for Chairmen. But the opposition political party in Rivers State, the All Progressives Congress-APC may not be on the ballot papers as it has been unable to organise Wards , Local Government Area and State Congresses which will provide organised leadership structure for the party. One of the reasons this abnormalities cropped up may not be unconnected with the various Supreme Court of Nigeria Judgement which has since 2018 leading to 2019 general elections,   one Ibrahim Umar and 22 others against All Progressives Congress. Another Supreme Court of Nigeria Judgement concerning one Dele Moses and others against All Progressives Congress all came with resounding pronouncement that those who purchased or paid for forms leading to the Wards,LGA and State Congresses must be part of any CONGRESS being organised by APC in Rivers State.The All Progressives Congress party in Rivers State since 2018 has been factionalized between former Governor Chibuike Rotimi Amaechi incumbent Minister of Transportation and former Senator Magus Ngei Abe now member Board of Nigerian National Petroleum Corporation NNPC, two major contenders for political power in the party in Rivers state. Majority of the members of the ALL PROGRESSIVES CONGRESS party in Rivers State are now  at Cross road concerning their political future and the lingering personality clash of interest between the Amaechi group and that of Senator Magus Ngei Abe's group.
This unfortunate situation has led to defection of senior politicians in the party who have now pitched their tent to the People's Democratic Party-PDP which is currently in power in the state. Come April 17th,2021 the ruling People's Democratic Party-PDP is already celebrating for lack of coordinated opposition  political party that challenge its candidates at the polls.
By our investigation, it is evident that there is other serious and visible political party that has enough spread across the 23 Local Government Areas and the 319 electoral wards. The Chairman of Rivers State Independent Electoral  Commission -RSIEC , retired Justice Omeriji  has already backed on serious preparation towards organizing a hitch free Local Government Council Election.