RIVERS AA INAUGURATES CAMPAIGN COUNCIL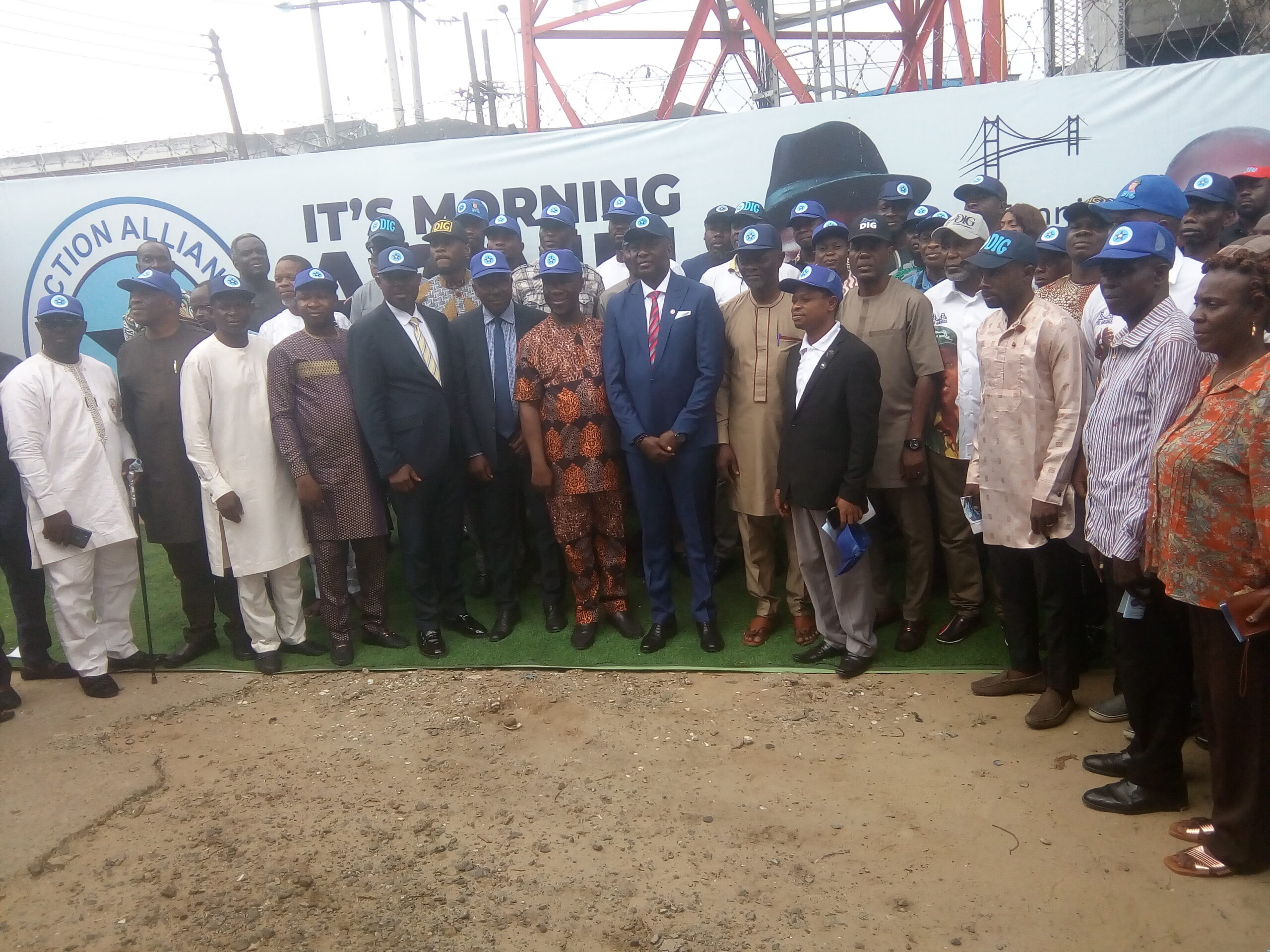 By – Memoye Oghu (Port Harcourt)
The Rivers State chapter of the Action Alliance party (AA) has inaugurated its campaign council known as the Bridge Campaign Organisation (BCO) with a renowned Political Strategist and Academician, Prof K. K Aaron as Director General.
Inaugurating the Bridge Campaign Organization (BCO) of the party on Thursday at the state party secretariate in Port Harcourt, Rivers State tate capital, the governorship candidate of the party in the state, Dr Dawari Ibietela George (DIG) congratulated members of the campaign council and thanked them for accepting to serve the party for the betterment of Rivers people.
He said: "Let me quickly congratulate and appreciate all of you who have found yourselves in this list, particularly because there are so many people who are far better than some of us here but not on this list. We've here in our midst people with the capacity, people with the experience, people with the factors and people with the commitments to the rebirth of Rivers State. I say this with every sense of responsibility that this gathering is a reflection of the yearnings and aspirations of Rivers people.
"But those who are here are all volunteers and not people who have been cheated or people who've failed or people who're here on transactional businesses. But people who've elected to come out of their homes, to come out of their comfort zones and make themselves available for the rebirth of the new Rivers State."
The gubernatorial hopeful advised the campaign council to come out with a campaign itinary in a week time to enable the party hit the road with its campaign train to enlighten Rivers people on the rebirth message. "I want you to see this assignment as a call to service. Our campaign will be issues based; we're not ready for frivolities," he advised.
Dr George also launched the Bridge Campaign Manifesto at the event which he explained will be anchored on four policy thrust – security, peace building and law enforcement; skills development, job creation and poverty reduction; industry,innovation and infrastructure as well as strong institutions and service quality.
Earlier, the state party chairman Comrade Gabriel urged members of the campaign council to assist the party move forward, pointing out that the Action Alliance party is one of the biggest parties formed in 2005, just as chairman of the BCO, Dr Soye Asawo promised that campaigns of the party in the state will be issues based.
In his acceptance speech, BCO Director General, Prof K. K. Aaron promised to do his very best to deliver on the mandate of the party. "Dr Dawari George means business and from the abridged document he has presented shows that he means business. The document is a clearly thought out document."