Rivers APC Governorship Fallout: Dumo Lulu-Briggs Battles Amaechi To Finish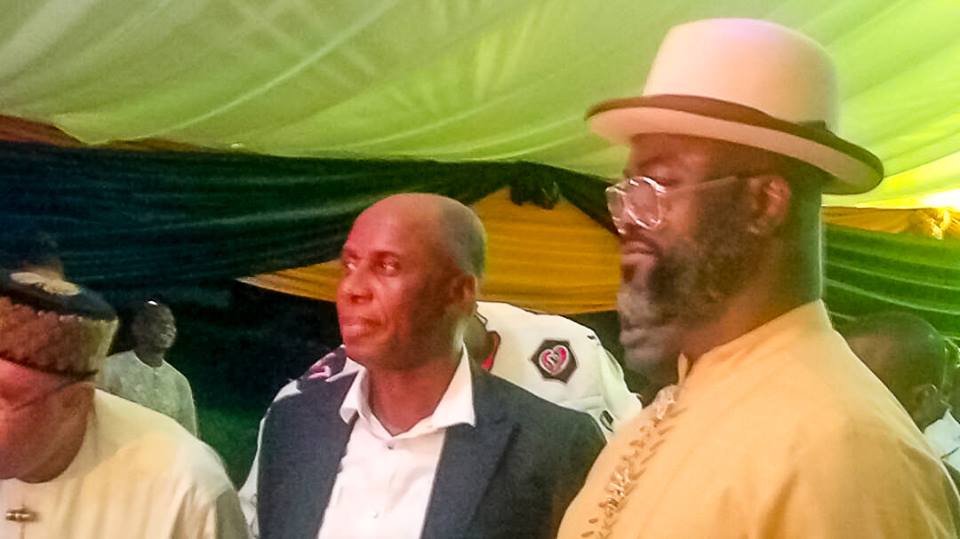 After 2years that the billionaire son Dumo Lulu-Briggs joined All progressive Congress -APC in Rivers state, he has finally dumped the party for Accord party. This is coming as result of fallout from the Governorship ticket denial by the leader of the All progressive Congress APC Chibuike Rotimi Amaechi who despite recognising the contribution made by Dumu Lulu-Briggs in rebuilding the party after its 2015 General elections poor performance in River state immediately APC lost Governorship election in Rivers state, majority of the members were disillusioned and lost faith in the political future of the party and this resulted to defections to Peoples Democratic party in Rivers State.
But Dumo Lulu -Briggs began the rebuilding agenda  of the party remaining loyal to the leadership especially to Chibuike Rotimi Amaechi whose 52nd Birthday he personally sponsored. It was Barrister Dumo Lulu-Briggs who acquired The Tarpaulin House 63 Aba Road and he got it  renovated for use by All progressive congress – APC in Rivers state which had Ojukaiye  Flag Amachree as the chairman.
Shocked and disbelief over-run Dumo Lulu-Briggs expectations when the leader of APC in Rivers state Chibuike Rotimi Amaechi summoned a stakeholder political meeting of All progressive Congress -APC comprising of Kalabari  riverine ijaw ethnic group, in that meeting, Chibuike Rotimi Amaechi told those in attendance to support Architect Tonye Dele Cole who admitted that, he has enough financial war vault to finance the Governorship project of APC in Rivers state, with sixty Billion Naira(#60b) in liquid cash. This angered attendees like Barrister Dumo Lulu-Briggs who immediately he returned from Lagos, resigned himself to the outcome of that briefing.
But when he realised the implication of that action upon his return to Rivers state he announced to his supporters that he remains a contender to the Governorship struggle and that he had purchased expression of interest  and nomination form for APC Governorship ticket. In the wards, Local Government Area, and state Congresses, the list of Delegates were hidden by Ojukaiye Flag Amachree allegedly in the state Congress held on the 16th of September, 2018 at Niger Grammar school play field that resulted to the assumed emergence of Tonye Dele Cole as Governorship candidate of APC in Rivers state.
But for Dumo Lulu -Briggs, he went public announcing that the venue of the Congress was not made known to him and his supporters who supposed to be delegates had their name changed from the delegate lists and substituted with those loyal to Chibuike Rotimi Amaechi.
Rising up from the aftermath of the brouhaha of the APC Governorship race, Dumo Lulu-Briggs is now using Accord party as a veritable platform to challenge Chibuike Rotimi Amaechi in the 2019 Governorship election in Rivers state. In the process Dumu Lulu-Briggs has gathered all the aspirants in APC that were denied ticket to run for elective office, hence had paid for the collection of forms of Nomination  to 32-House of  Assembly aspirants, 13 Federal House or Representative seats and 3- senatorial seats all been purchased for those who lost out in the dictatorial tendencies of Chibuike Rotimi Amaechi who single handedly selected those who will contest elections in APC as standard Bearers.
The implication of Dumo Lulu-Briggs defecting to Accord party is that he would make substantial impact in the 2019 Governorship Election as he has Kalabari ethnic nationality votes absolutely, divided between him and APC Governorship candidate whether Tonye  Dele Cole or senator Magnus Abe, it was reported that the billionaire father of Barrister Dumo Lulu-Briggs, High Chief  O .B Lulu -Briggs had mapped out fifty billion naira should his pick APC Governorship ticket as candidate. While he will give out Twenty – Five Billion Naira(N25B) to APC Governorship candidate irrespective of who emerges. But with the defection of Barrister Dumo Lulu-Briggs to Accord party invariably APC would not get the proposed N50Billon or N25Billon campaign fund especially now that independent Electoral commission-INEC had placed ceiling of electoral  campaign spending to Five Billion Naira N5Billon.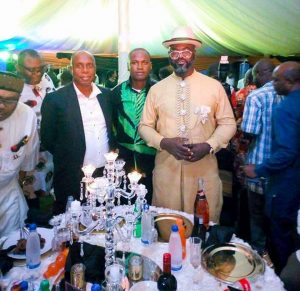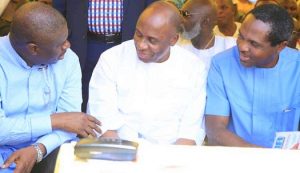 Giving the political situation in Rivers state Dumo Lulu-Briggs wants to repeat the 2003 Governorship race performance which he nearly actualised using National Democratic party-NDP against the then incumbent Governor  Dr. Peter Odili of people Democratic party-PDP but he abdicated 2-days to the Election days asking his supporters to vote for Dr. Peter Odili of PDP.