Rivers PDP Rep defects to APC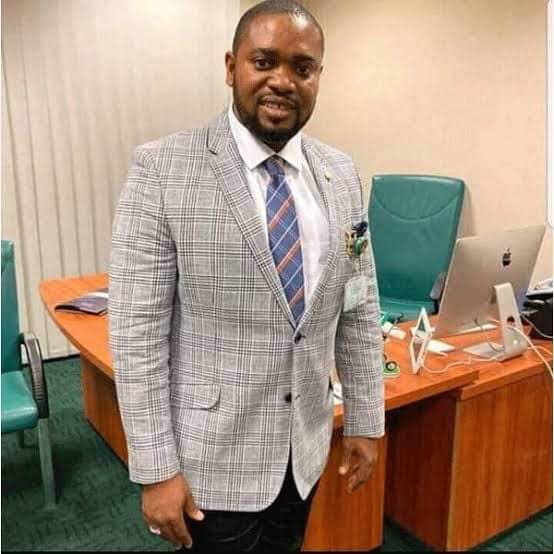 .….says ruling party has coordinated leadership
.PDP caucus kicks
Another Peoples Democratic Party member of the House of Representatives has defected to the ruling All Progressives Congress.
He is Rep. Chisom Promise Dike, who represents Eleme/Oyibo/Tai Federal Constituency of Rivers State.
His defection letter was read on the floor by the Speaker, Rep. Femi Gbajabiamila, in Abuja on Thursday.
Dike said he decided to dump the main opposition party and join the APC because the former was embroiled in crises.
He described the APC as a party with "a coordinated leadership in Nigeria", adding that he was also impressed by the exemplary leadership style of Gbajabiamila in the House.
Dike, who was invited to have a handshake with the Speaker after his letter was read, said he was happy that the defection took place.
"I am now home. This is home", he told Gbajabiamila amid jubilation by APC lawmakers on the floor.
However, the defection was not welcomed by the PDP caucus. The caucus insisted that the opposition party was not in any crisis to justify the reasons Dike gave for his defection.
The House Minority Leader, Rep. Ndudi Godwin Elumelu, and another member from Delta State, Rep. Nicholas Ossai, made unsuccessful attempts to halt the defection of Dike as they were ruled out of order by Mr Speaker.
The Speaker told the caucus that the way to go was to approach the law courts for appropriate interpretation of the position of the law on the defection of National Assembly members.
Earlier, while faulting the defection, Elumelu had mocked the ruling party and the government for celebrating defections while the country remained unsafe, owing to insecurity.
He said, "Mr Speaker, it's very funny how APC is priding itself that people are defecting while Nigerians can't sleep because of insecurity.
"In Zamfara, in Katsina, the situation is terrible.
"Just days ago, an Emir who was recently installed, was kidnapped. The man came to Abuja for a visa to travel for a medical checkup and he was kidnapped."
But, the Speaker ruled Elumelu out of order, referring him to the relevant House rules to move a proper motion on any matter of concern he intended to raise on the floor.