RIVERS STATE 2023 GOVERNORSHIP RACE: TAMMY DANAGOGO TAKES CHARGE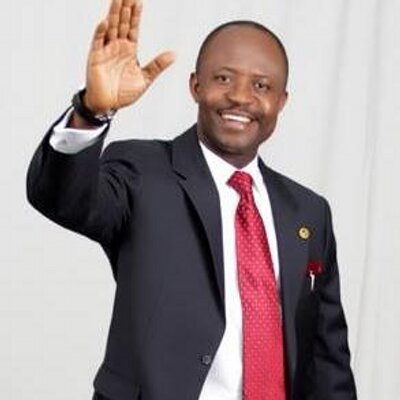 APPOINTED SECRETARY TO RIVERS STATE GOVERNMENT-SSG
Political pundits are now revealing how Rivers state 2023 Governorship election race will take shape with his appointment of Dr. Tammy Danagogo as the new Secretary to Rivers state Government –SSG.
Before now Dr. Tammy Danagogo was first elected as Chairman of Akuku Toru Local Government Area where he performed creditably. And his rise to the political rostrum got quickened when in 2007 the then Governor Chibuike Rotimi Amaechi appointed him Commissioner for Chieftaincy and Community Affairs. Subsequently in 2011 he was appointed as Minister for Sports where as a youth his performance was well applauded by sports enthusiasts and administrators across Nigeria and beyond.
In 2014 as a serving Minister of the Federal Republic of Nigeria, he was in the forefront among the 3-Rivers state national public office holders who contributed in purchasing governorship Nomination Expression of Interest Form of Peoples Democratic Party-PDP. And about 23 Hiace Bus were purchased and distributed to the 23 Local Government Areas Chapter of PDP in Rivers state. With his position as a true confident to Rivers state Governor Ezenwo Nyesom Wike, Tammy Danagogo PhD remained political relevant and a defacto Governor who never needed any third party before seeing Governor Wike. During his swearing in as SSG on Monday 10th June, 2019, the Rivers State Governor reiterated that he had known the three appointees on personal levels and that he believes on their ability to serve Rivers state people with 100 % loyalty to his government. With the above charge, it is obvious that the statement "I did not appoint you as Secretary To Rivers State Government for Kalabari people but for Rivers state" remains pregnant as political analysts have given it quick interpretation to mean that Dr. Tammy Danagogo is the anointed 2023 Governorship candidate who Nyesom Wike will hand over the realms of governance without fear of betrayal.
Tammy Danagogo received his Doctorate Degree in Law from University of Nigeria Enugu Campus and from every indication he is a very bright intelligent young man who is very friendly to the youths and very respectful to the elders in Rivers state and beyond. His coming to political limelight this time is to expose him to the various stakeholders of governance in the state who will at last give him their support come 2023. And from the avalanche of congratulatory messages from across Rivers state it shows that Dr. Danagogo has wide acceptance across the three senatorial districts of Rivers State.