Rivers State East Senatorial Candidate, Allwell Onyesoh Celebrates 62nd Birthday In Port Harcourt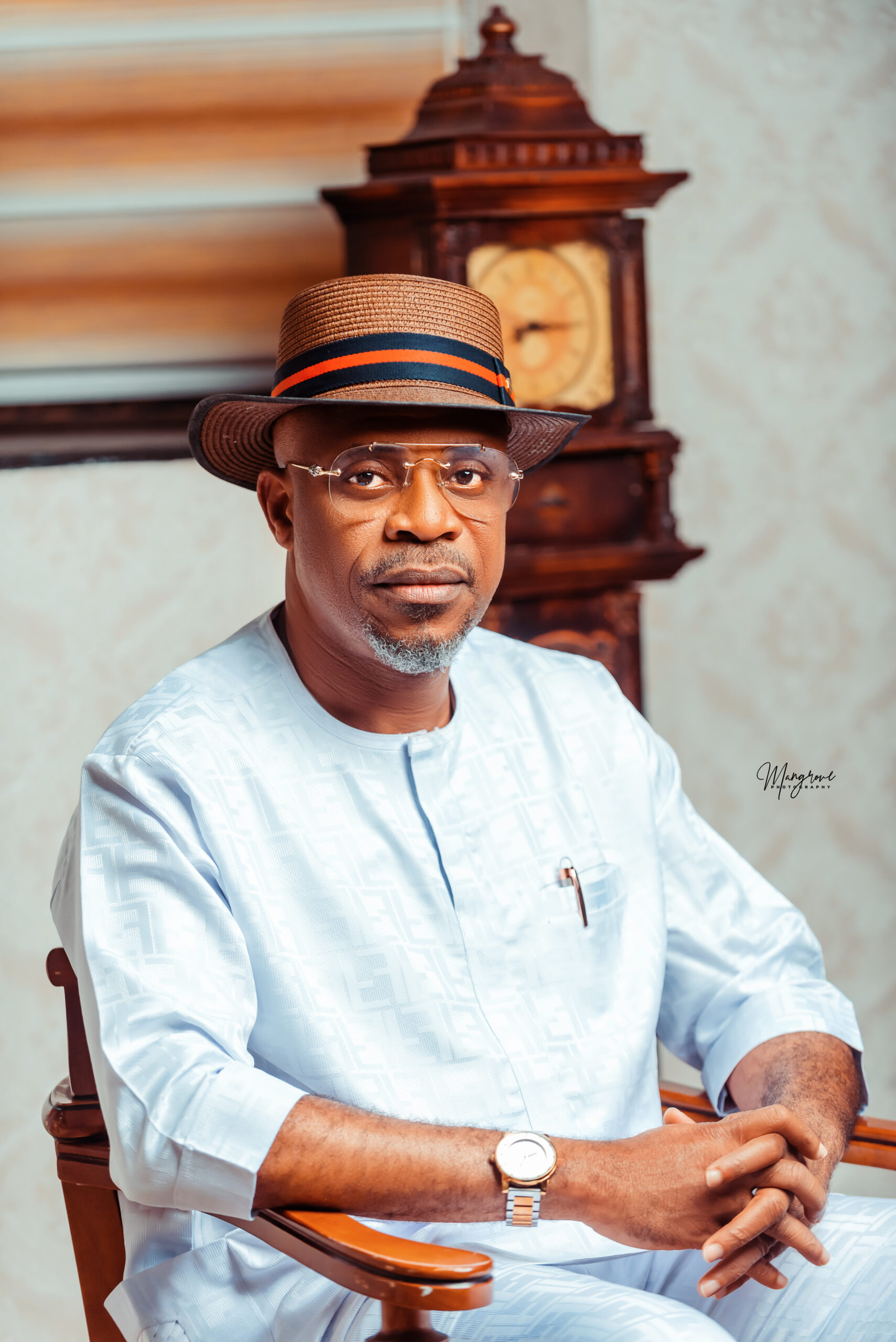 The tall handsome light complexioned athletic built senior citizen and well-respected Rivers state born aristocrat and astute administrator Chief Allwell Henacho Onyesoh is the People Democratic Party, PDP Rivers East Senatorial candidate in the February 25th 2023 National Assembly election. The Etche ethnic nationality born politician was born on the 26th of December, 1960 and his successful political career has enriched many less privileged members of the society within and outside Rivers state.
Married to late Margaret Onyesoh daughter of Nigeria's finest diplomat, Chief Allwell Onyesoh having served Rivers state in various capacities from 1990s to date is a man who is always eager to render service of good governance to his people of Rivers East senatorial district.
Before now, he has been a serious-minded gentle man whose focus over the years has been on how to serve his people better and effectively. He began his secondary education at Ikweree/Etche County Grammar school 1973-1975 as he completed his secondary education at Baptist High School Port Harcourt from 1975-to-1978. He came out with Division One Grade in the West African School Certificate Examination, WASC, Ordinary Level. Thus, he was quickly admitted at University of Jos, Plateau State where in 1982 he earned a Bachelor's of Arts B.A Degree in Communication Arts
Between 1984 to 1989 he was a Lecturer at Rivers State school of Basic studies. From 1991 to 1993 he was employed as Lecturer at Rivers state College of Arts and Science Rumuola Road now Captain Elechi Amadi Polytechnic, Port Harcourt where he rose to the position of Senior Lecturer in 1994 to 1997.
His political career took a quick turn in 1993 when he was elected as Chairman of defunct National Republican Convention-NRC in Etche Local Government Area of Rivers state. He had taken up responsible assignments such as having been appointed Member Peace Panel on Chieftaincy Dispute in Ahoada Upata, Okporowo, Ogbakari, Ogu/Bolo and Okrika Divisional Council.
His appointment in 2008 as Chairman of Senior secondary School Management Board paid off well on the employment of thirteen thousand One Hundred and Fifty-Five, (13,155) graduate Teachers in Rivers state during the administration of Rt. Honourable Chibuike Rotimi Amaechi. This enhanced the performance of Rivers state students in external examinations with Senior Secondary School Certificates achieving 58 percent in SSCE in the period under review. And in 2011 performance of Rivers state as an educationally disadvantaged state rose to 33% and 23 % in Joint Admission Matriculation examinations with over 246 secondary schools in Rivers state which got upgraded with quality standard of Teaching cum learning brought about by the acute administrative acumen of Chief Allwell Onyesoh.
Today, Chief Allwell Onyesoh has broken the jinx of not having any Etche ethnic nationality born son or daughter elected as Senator of Federal Republic as by 25th of February, 2023 under Peoples Democratic Party, PDP he is surely positioned to emerge as the first elected Senator from Etche in Rivers State. Among all the candidates vying for Rivers East Senatorial seat in the 10th National Assembly, Chief Allwell Onyesoh is the most liked and admired by voters in the senatorial zone. His charismatic disposition and his long career in politics all combined to afford him advantages above his political opponents who if not that they are contesting against him would have voted for Chief Allwell Onyesoh. In all the political wards in Ikwerre LGA, Port Harcourt Local Government Area, Emohua LGA, Okrika LGA, Ogu/Bolo LGA and Obio/Akpor Local Government Area all have Chief Allwell Onyesoh as their most preferred Rivers east Senatorial representative come 10th National Assembly.
As a former Commissioner For Education and later Commissioner for Sports under former Governor Dr. Peter Odili, he has garnered experiences that have exposed him to understanding the intricacies of administration and human relations.
His philanthropy and humanitarian work especially having awarded scholarships to undergraduates selected from all the electoral wards in Etche ethnic nationality which is still ongoing. He has assisted many downtrodden citizens to come out from poverty and establish viable businesses for themselves.
For his turning 62 years of age on 26th of December, 2022, Chief Allwell Onyesoh's friends and well-wishers are already prepared to host him in a grand style as a way of supporting his Senatorial election bid coming up on 25th of February 2023. It is a pay back time for a man who has distinguished himself in the service of mankind. He is a detribalized Senior citizen who has many years of service to render to his good people of Rivers state. Time will tell where the next Chief Allwell Onyesoh shall find himself after his first 4-years.