RIVERS STATE GOVERNOR WIKE'S CHANGING IDENTITY FROM "MR. PROJECT "TO "MR CONTROVERSY"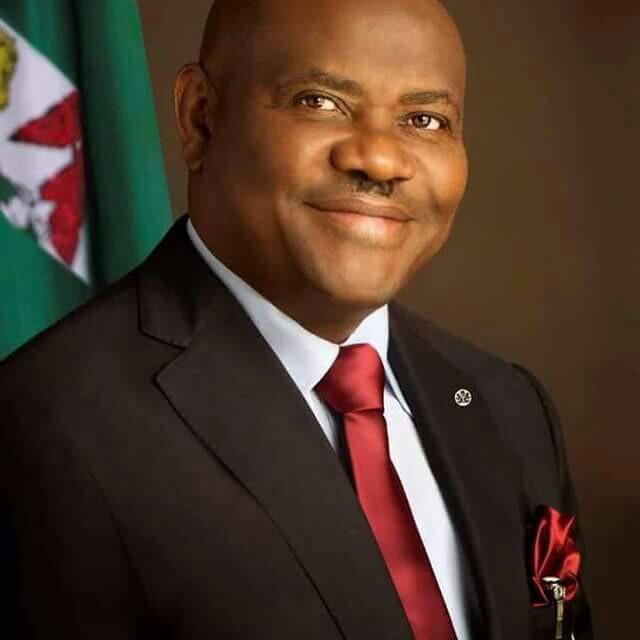 With the celebration of 100-Days in office for his second term as executive governor of Rivers state Nyesom Ezenwo Wike has been celebrated as "MR. PROJECTS" given his tenacity of spreading turnkey projects across the major towns surrounding Port Harcourt the capital of Rivers state of which he is the helms man on the saddle. But the circumstances' surrounding his public utterances and actions has now given him a new title which many of his subjects describe as "MR CONTROVERSY".
First is the manner in which he set up judicial panel of Inquiry against his predecessor in office Chibuike Rotimi Amaechi headed by Justice Omereji and the outcome of the investigative quasi-judicial action was targeted at stopping the then Minister designate in 2015 Chibuike Rotimi Amaechi from not being given positive screening by the National Assembly. But Amaechi triumphed and was assigned Minister of Transportation.  When the story about certain amount of  Forty three Million Four Hundred United states of America Dollar, ($43.4m), Twenty-Three Million and Twenty-two thousand  Naira(N23.22m) and Twenty-Seven thousand and Eight Hundred Pounds sterling was surreptitiously kept by someone he knew inside from his own state but when a Lagos federal High Court Judge made public demand for anyone who has prove of the original owners of the several sums of different denominations of money to come forward and show evidence the Rivers State governor was nowhere to be found until the said cash were forfeited to Federal Government of Nigeria.
Again, in the middle of 2019 a controversial demolition of Muslim worship ground at Slaughter Woji axis of Port Harcourt, the Rivers state Governor denied not having demolished such a site as it was never a worship ground allocated to the Muslim community in his state.
READ ALSO: Rumuwoji Market Does not belong to Port Harcourt Local Government – Wike
All these and other infractions in leadership has made the popular Rivers state governor acquire a new name which many describe as "MR CONTROVERSY". This is coming at a period when there are no landmark projects touching the lives of the citizens of the state after 4-years and three months in office. When comparatively positioned with his predecessors Chibuike Rotimi Amaechi whose first term in office was eventful with landmark projects such as 300 Undergraduate students having foreign scholarship each year, construction of 500 model Primary Schools out of 750 earmarked across 319 wards of the 23 local Government Areas of Rivers state, Ultra-Modern Primary Health Care Centres across 319 wards in the23 LGAs, opening up of rural roads across remote villages in Etche, Ogoni, Ahoada East, Ahoada west and Ogba/Egbema/Ndoni LGA plus N17Billion Unity Road leading to Opobo/Nkoro to Ogoni Andoni LGAs. The 23 Ultra-Modern Secondary schools in each of the 23 LGA in the state with robust ambitious Mono-Rail project that gulped about N74Billion completing first section A of the project. See Governor Wike's turn-key projects of remodeling secondary school in selected LGAs, General Hospitals getting remodeled in some LGAs, Asphalted roads that never survived each successive raining season, completing Cultural Centre at Port Harcourt Township area and Rumuwoji Market Stalls plus Fruitgarden Ultra modern Market are "MR PROJECTS" Landmark projects that are ad hoc in nature without impacting on long time livelihood of the citizenry.