Sanwo-Olu: Gentleman Ọmọlúàbí Governor
I have watched the man from afar:Earnest, dedicated, eager to deliver, agile, lean, eloquent, quick thinking, nimble, respectful, engaging, cerebral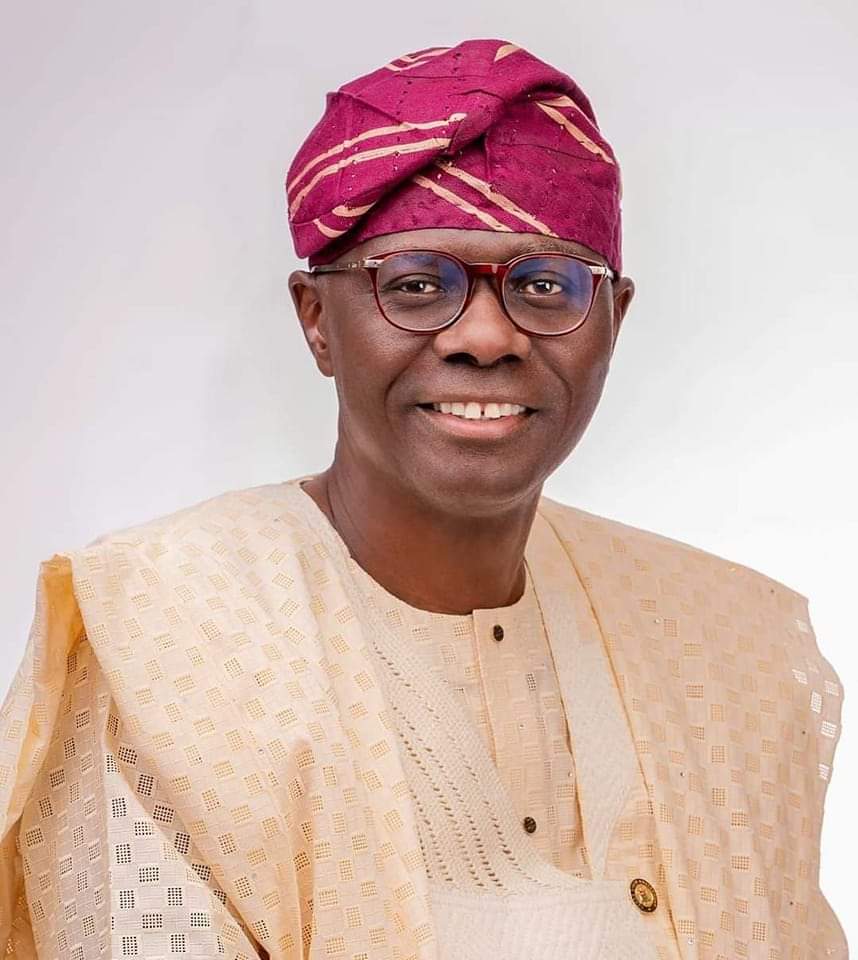 By Folabi Ogunleye
I have watched the man from afar:
Earnest, dedicated, eager to deliver, agile, lean, eloquent, quick thinking, nimble, respectful, engaging, cerebral, friendly, cooperative, driven, humble, dignified – and loyal to his community and its leaders across the board.
Those are just a few words that capture my impression of the man who is the current chief executive of the most progressive state of our Nigerian Federal Republic, otherwise known as 'the state of acquatic splendor' or 'center of excellence' – largely recognized as the 5th largest economy in Africa.
Babajide Sanwo-Olu is perfect-fit for the job of governing Lagos State. A smart man managing the affairs of Nigeria's smartest state, you hardly see him being the smug type, but otherwise eager to pump hands and engage, or roll up his sleeves and get working. He easily cuts the image of Nigeria's hardest working governor, as he cuts across the length and breadth Lagos, overseeing projects and engaging with the local population.
The man exemplifies the ọmọlúàbí in its archetypal form. He is not quiet, no. But he is gentle, yet exceedingly friendly, both with the most regular fellow citizen as well as the important personalities with whom he engages in the course of his public duties. He and his deputy, Dr. Femi Hamzat, cut the images of childhood buddies working together, peacefully for the good of Lagos.
All of this is in the context of the larger picture of Governor Sanwo-Olu as the chief executive of Nigeria's most influential state, against the foreground image of other governors with half as much power and influence, who go about with a chip on their shoulder like local 'Idi Amins' of their little kingdoms. Many of them wage petty wars against their predecessors and political associates. But not Sanwo-Olu.
As Lagos State stands on the cusp of a critical gubernatorial election, days after a low voter turnout caused a historical shift in electoral fortunes for the incumbent political power in Lagos, the limelight is back on Governor Sanwo-Olu, and observers are wondering: Will Lagosians return him to a second term of office, or allow the sundry indifference that dictated the expressed mandate of February 25 repeat itself in Lagos?
Time would tell how events will pan out. But if anything is true, it is in the fact that supporters of Babajide Sanwo-Olu, and the powers-that-be in progressive politics that he represents in Lagos State, have gotten their wake-up call to mobilize and come out enmasse to spur their leader to victory in his bid to secure a second 4-year term of office as governor of Lagos.
Sanwo-Olu is an exemplary public servant. He is a workhorse unlike many others in his shoes. He is delivering for Lagos. He needs to continue with the rapid pace of development that he has so far overseen as chief executive of his state, from massive public infrastructure development to the development of the tourism sector, most recently the opening of the beautiful John Randle Center for Yoruba Culture and History – a notable salute to Lagos, Èkó Ilé, as a frontline Yoruba state.
Lagos has been good to Nigerians from all walks of life, from the rich to the poor. Lagos has opened its doors and embraced the good, the bad and the ugly. The state has seen its worst days when it was a stinking megacity overrun by refuse dumps and dysfunction in public service delivery, with near-zero presence of public transport, public waste disposal service, with washed-out beaches threatened by the Atlantic Ocean, etcetera.
Today, Lagos appears to be on the mend, thanks in no small part to the incumbent order that has existed since the advent of the democratic order in Nigeria. Given the unique challenge of administering a state like Lagos, no other state has been run as effectively in Nigeria. There is certainly room for improvement, but Lagos has remained a shinning example whose policies in public service delivery have become the template for other states to emulate.
It is regrettable, disturbingly so, that people who are originally from states that cannot boast of leadership that is half as efficent in service delivery as Lagos take all of what Lagos showcases for granted, and then go on from there to punish Lagos in afibiṣólóore fashion in the election of February 25, 2023.
No doubt they are on guard to repeat the abberration, by giving Lagos' votes to inferior alternatives to Sanwo-Olu who have ZERO public service or administrative experience of any kind in the public or private sector.
The real Lagosians ought to come out to repudiate this assault on intelligence and independence that is brewing in Lagos.
Lagosians should mobilize everywhere from Alimosho to Badagry and Oko Oba and Ojoo, and from Ketu to Surulere. Lagosians should wake up to assert themselves, and make sure their parents and grandparents come out to vote. Lagosians should speak up with their votes and say, 'Even IF monkey nor fine, na eim mama born am!'