Sen. Magnus Abe Battles Tonye Cole Over Rivers State APC Guber Ticket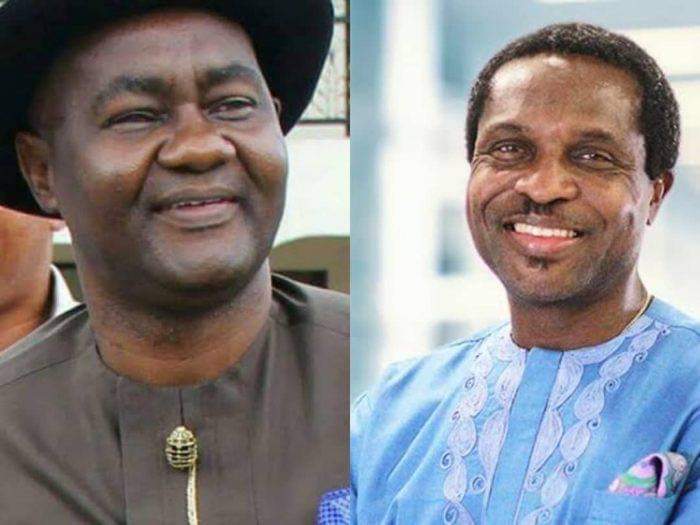 The announcement that heralded the choice of Pastor Tonye Cole as a consensus candidate for Rivers state All Progressives Congress -APC as the Flagbearer for the March 2023 Governorship election was rejected by a factional group led by Senator Magnus Ngei Abe who is also a contender in the 2023 Gubernatorial election under the platform of APC in Rivers state. Senator Magnus Abe hails from Gokana Local Government Area of Ogoni ethnic nationality. According to political pundits since the creation of Rivers state on 27th of May, 1967 the Ogonis have not had a shot into the highest seat of Governance of the state. Not even as Speaker, or Head of the Judiciary all being arms of Government in Rivers state.
It is on this premise that the Ogoni ethnic nationality to which distinguished Senator Magnus Ngei Abe belong are asking political leaders and opinion holders to consider the Ogonis as equal stakeholders in the governance of Rivers state. However, the current Minister of Transportation and leader of APC in Rivers state Rt. Hon. Chibuike Rotimi Amaechi and his supporters are of the opinion that political power this time should be ceded to Riverine Ijaw ethnic nationality as since 1999 to 2022 they have not been elected as Governors of Rivers state being that the only position, they have held is that of Speaker and now Deputy Governor positions.
In 2018 preceding the 2019 Governorship election in Rivers state, Senator Magnus Abe's loyalists were denied participation in the botched Congresses held by followers of Rt. Hon. Chibuike Rotimi Amaechi as Supreme of Nigeria's judgement really excluded Rivers state chapter of APC from fielding any candidate for election into Rivers state House of Assembly, Federal House of Representatives, Senate and Governorship positions. Before this ruling, the Amaechi led faction had already nominated Pastor Tonye Patrick Cole as Gubernatorial candidate of the APC. This brought about an unending quarrelsome situation which has been carried over to 2023 elections of officers into Rivers state House of assembly, Federal House of Representatives, The senate and Governorship candidates' Primary elections. It is clear that APC in Rivers state is still enmeshed with disagreement of how election of their flag bearers will emerge as consensus process it is alleged excluded senator Magnus Abe's led followers who have the interest of being elected into offices as stipulated by Independent National electoral Commission-INEC.