THE MANY POLITICAL BATTLES AMAECHI HAVE HAD IN HIS SUCCESFUL POLITICAL CAREER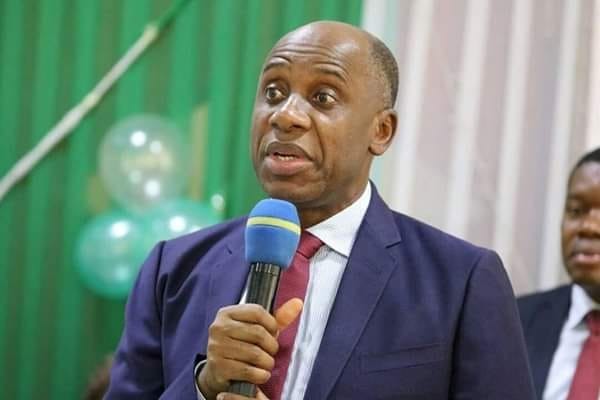 Look no further as there are many political battles in the journey to the present height of political colossus that the Ubima born politician Rt. Hon. Chibuike Rotimi Amaechi had fought before emerging as Minister of Federal Republic of Nigeria from 1999 to 2019 it has been facing one battle to another but finally he failed to install a Governor of All Progressives Congress –APC in Rivers State in 2019. And he failed to relocate Rivers State University of Science and Technology Nkolu Orowurokwo now Rivers State University which he had voted over 50Billion Naira to relocate to Greater Port Harcourt City but failed in this political will to do so while he was Governor of Rivers state.
The political battles that he fought from 1999 to 2019 are in 1999 he contested under the platform of PDP for Ikwerre state constituency for Rivers State House of Assembly and lost to Barrister Uche Okwukwu of All Peoples Party-APP but won Uche Okwukwu in the Election Petition Tribunal as he was sworn in on June 2nd 1999 as Speaker. In 2007 he contested for Governorship ticket for PDP but temporarily lost to his cousin Barrister Celestine Omehia while on October 25th, 2007 Supreme Court of Nigeria declared Amaechi Governor of Rivers state in a Landmark judgment.
In 2015, the wife of President Goodluck Jonathan fought Amaechi alongside with her Husband President Goodluck Ebele Jonathan as he was appointed President Muhamadu Buhari Presidential Campaign Organization and Amaechi was successful to dislodge President Jonathan from Aso Rock Villa. In 2019, he was re-appointed as Director General President Muhamadu Presidential Campaign Organization and he came out victorious amidst surprises by his political detractors.