When 10-Rivers State APC Governorship Aspirants Rejected Tonye Cole As Consensus Candidate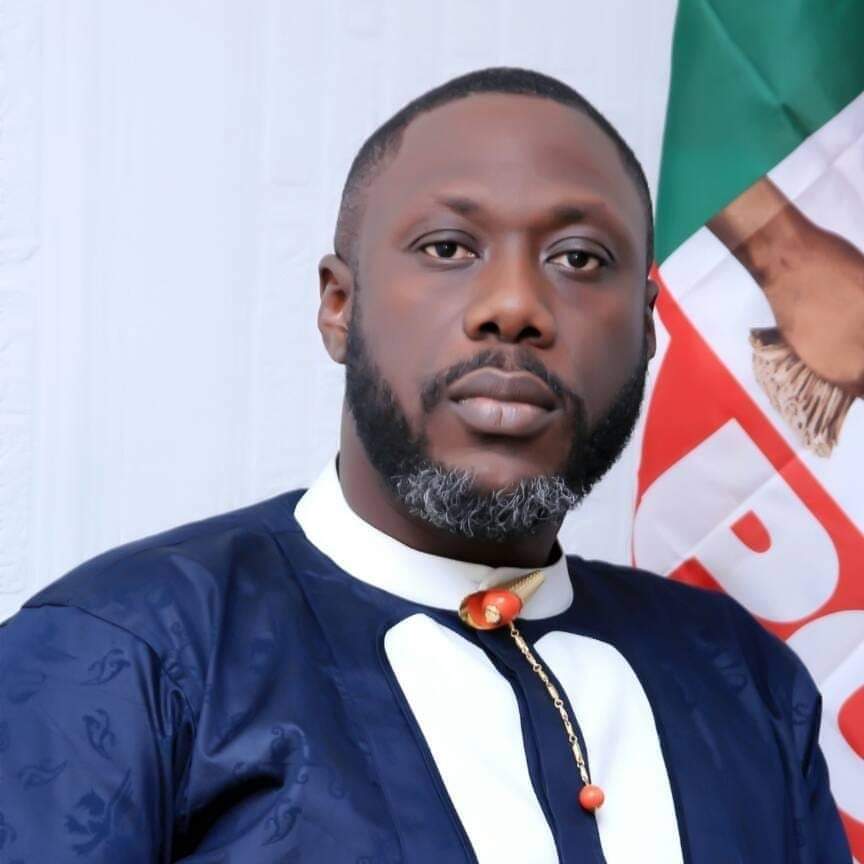 The details concerning the April 22nd, 2022 deliberations of concerned party members and Gubernatorial aspirants of All Progressives Congress APC Rivers State chapter has revealed that the 12- Governorship aspirants under the aegis of " Progressive aspirants never signed for a Consensus candidate but actually reached an agreement to go for a Gubernatorial primary election for the election of a flag bearer. Honourable Ojukaye Flag Amachree on Monday 2nd of May, 2022 where he declared his intention to contest for the office of the Governor of Rivers State told his teeming supporters from across the 23- Local Government Areas that paragraphs 3 & 4 explicitly stated that position of the progressive aspirants to go out for Governorship primary election.
The reception ceremony organized by Willful Empowerment and Development Initiative–WEDI with outreach centers across the 23- LGAs contributed the sum of N50m and purchased the Expression of Interest and Nomination Forms for him. The leader of Willful Empowerment and Development Initiative–WEDI in his speech acknowledged the fact that Honourable Ojukaye Flag Amachree is a pan Rivers State man whose leadership acumen has been tested as an elected Executive Chairman of Asari Toru Local Government Area for 9- years an unprecedented record no Rivers State son or daughter has equaled so far.

Standing before a teeming crowd of above 5,000 persons at Polo Club playground Port Harcourt Honourable Ojukaye Flag Amachree said " Democracy is all about the people. That's why it's defined as " Government of the people for the people and by the people. It's not a government by the few and for the few.
I am sure you have heard this rumour of Consensus candidate. I want to tell you that there's nothing like that. There's no consensus candidate. What happened is that some few persons decided to make recommendations to Rt. Honourable Chibuike Rotimi Amaechi. And he's studying it. So now, you the people you will have to make your own submission to the Leaders of this party, to the national Chairman of this party, to the President of this party.
You have to make your own submission and tell them who you want as your Governorship flagbearer . So, I want to ask you this question now, who do you want as your ( Governorship) flagbearer?" The crowd shouted "Ojukaye Flag Amachree " "OJ" as he is fondly referred to by his supporters.
He continued to address the audience" The president of this country who is the leader of our party, President Muhammadu Buhari GCFR gave an instruction that there should be no imposition of unpopular candidates in the people, no be so?" As the crowd chorused " na so"
He emphasized saying " so, we are going to stand by our president. We will resist every unpopular candidate no be so?" The crowd responded " na so;".
Honourable Ojukaye Flag Amachree stated that" Now we signed a communique that we are going for Primary Election and I am going to read paragraphs 3 and 4 for you, for you to know what we signed. We did not sign our death warrant neither did we sign out our will to them. We signed that we are going for primaries.
Paragraph 3 stated that " the progressive aspirants also agreed to work in unity and support whosoever emerges at the Primary's election. That means for where? For the primaries" he answered quickly as chorused by the crowd. " the document no talk say make few persons decide abi?" The document says "at the primary " Paragraph 4 says ' the progressive aspirants called on the party leadership to ensure a level playing field for all aspirants during the primary election to give everyone a sense of belonging, fairness and equity at the primaries. Now we are telling the party leadership as we are giving them the opportunity to ensure a level playing field for all ASPIRANTS or else they will face Political revolution in APC, abi no be so?" The crowd roared " na so ". OJUKAIYE FLAG AMACHREE stated that" the Organizer of this wonderful gathering just presented the Governorship Expression of Interest and Nomination Forms to me. Listen I am not going to fill this form unless you ask me to fill it. So, now should I go ahead and fill it?" The crowd chorused " Yes, fill it". He stated  " If I fill am una go stand by me?" " yes"  the crowd thundered  in response. " Will you stand by me till the end?" And the crowd responded "Yes. "
For ye said " now that I have your mandate I am going to fill this form….on that note I Honourable Ojukaye Flag Amachree declare my intention to run for the office of the governor of Rivers State.Today is going to be recorded in the history as the Polo Club liberation Day. On that note, I want to urge you all to go to all the communities, all the unities, all the wards and the 23 Local Government Areas and tell them that OJ is coming. Thank you and may God bless you."

This is a remarkable departure from what Ojukaye Flag Amachree stood for in 2019 when Pastor Tonye Cole emerged as flagbearer for APC while he Honourable Ojukaye Flag Amachree was Interim Chairman of APC led by Minister of Transportation Rt Hon Chibuike Rotimi Amaechi.