WHY GOV. EL-RUFAI PREFERS FEMALE DEPUTY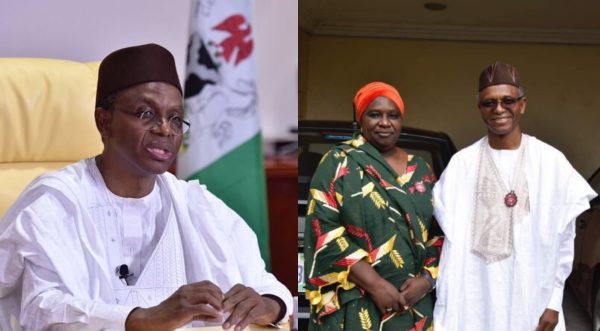 When the Kaduna State governor, Malam Nasir El-Rufai changed his deputy governor to a female, many are wondering what could be going on. To some, it seems the governor is tired of the male to male official relationship and perhaps, he needed a softer gender like a woman to be with him. To others, it was just a move to ensure that the female gender participates at a higher level in the administration of the state and in addition to the fact that the state usually runs a Christian/Muslim form of state leadership, but in this case, the new female deputy governor is also a Muslim like the governor himself.
But, one thing many do not know about this issue has been blown open by those in the know. The alleged that Governor El-Rufai stylishly pulled his male deputy out of the schemes of things in the state, advising him to head for the senate. He supported the deputy's senatorial ambition with all his capacities and even ensured that the man got the party's nod during the primaries for the senatorial post. Emerging from the same Southern Kaduna senatorial district, El-Rufai never left any chance for any other contestant for the red chamber's seat aside his then deputy.
Meanwhile, the ignorant ex-deputy never knew that El-Rufai knew what he was doing, hatching a different plans for the man. All came to an abrupt end when the ex-deputy governor lost the senatorial contest to the candidate of the APC at the last general elections.Now, the former deputy governor is on his own, all alone in a dark political wilderness, not knowing if to go to the right or left.
We also got a scoop that the governor, El-Rufai was usually being bullied by the former deputy who has a larger body frame than the governor. Everyone knew vividly that El-Rufai is a many of small frame, hence the deputy was alleged to have used that to torment him whenever they have misunderstandings and arguments in the office. This, they alleged may have led to the mal-treatment of the estranged ex-deputy by his principal.