WHY IZE-IYAMU IS AHEAD OF OBASEKI By Pedro Obaseki Jnr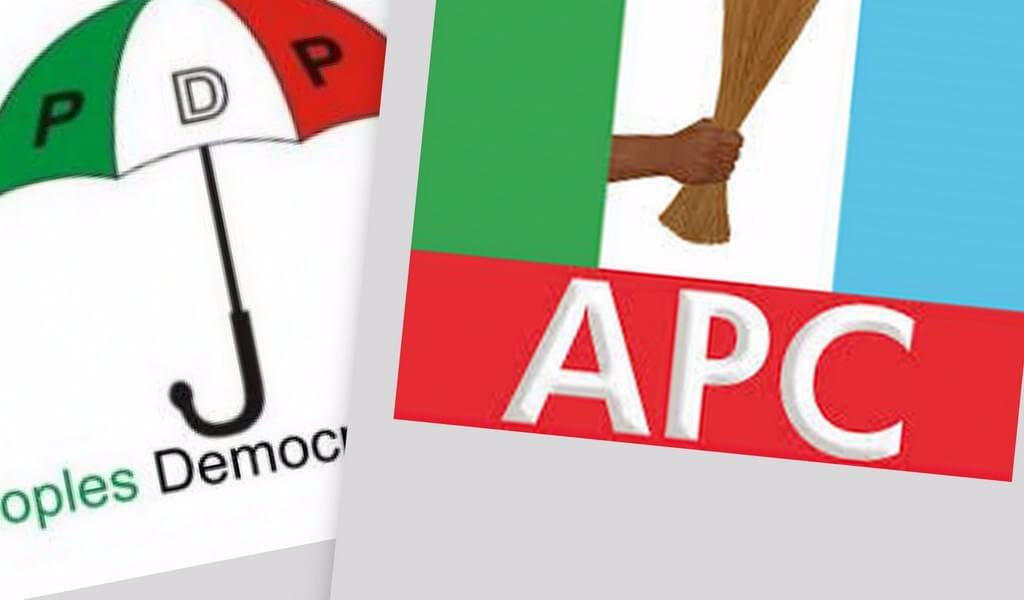 The ratification of the Edo APC primaries today at the party's National Executive Committee's meeting chaired by President Muhammadu Buhari in Abuja is the latest indicator of Pastor Osagie Ize-Iyamu's broad support in the ruling All Progressives Congress – a factor that has re-established his position as the favourite to win the September Governorship election in Edo State. There are more factors.
Born and raised in Benin City, Pastor Ize-Iyamu spent most of his life bonding with the people of the state and identifying their needs. This would come into positive play with his appointment to the state's public service, as he oversaw one of the most painstaking and successful civil service reforms that secured the welfare of civil servants and greatly improved productivity through organized capacity-building programs and provision of a conducive working environment. His achievements and deep love by the state's civil servants – a major voting bloc according to the state's voting records – puts him firmly ahead of his main opponent, Godwin Obaseki who, unfortunately, has supervised a government of fear and intimidation.
By agonising contrast, under Obaseki's regime, civil servants have watched with great displeasure as their colleagues have received the sack and suffered other barbarous treatments simply for disagreeing with certain repressive policies. Unable to build any real relationship with the people due to his aloof, elitist lifestyle, the governor went on to renovate the civil service secretariat and declare he would get foreign people to retool the place. He then proceeded to treat the civil servants in a manner widely viewed as cruel, distant, and dispassionate.
Incumbency is an advantage only performers enjoy; underwhelming governors are usually unable to tap into that advantage. Governor Godwin Obaseki's incumbency has become burdened his struggling campaign – not because he underwhelmed piteously, but because he managed to draw widespread ire while at it. There has been no clear-cut approach to explain many of his failed and denied promises. For example, his major campaign promise of 200,000 jobs is widely considered a farce by the people, especially the youths who witnessed, first-hand, the incompetence of the Edo Jobs Initiative founded by the Governor. Highly-skilled and well-educated Edo youths were asked by this scheme – costing unaccounted millions of public funds – to take jobs as 'bead makers' despite grand promises of engagements befitting of their qualifications and aspirations. He preferred meanwhile to leave the business of technological upgrading to foreign parties. This, of course, also did not work, so he promised to develop and upgrade Edo Polytechnic in a month. Pipedreams and promises
Whereas these youths have found tutelage and acquired relevant skills in Pastor Ize-Iyamu's private and self-funded mentoring program, which features trainers from all parts of the world, Edo Jobs Initiative's only goal for them is to take up petty jobs that offer no clear path to career advancement in lieu of his promise to develop the state. The choice they will make at the polls is already clear.
Security, especially in the rural areas where the most passionate voters reside, remains another imposing beacon of the governor's unmatched failure. Local farmers live in fear and cannot access their lands under his slumbering watch. Conversely, the empowerment of local farmers, something the governor has failed to do, is an area Pastor Ize-Iyamu has recorded remarkable success even as a private citizen. Using his wide network, he has invested significantly, to secure land rights and bountiful yields for rural farmers, and ensure the purchase of their produce upon harvest. As a farmer himself, Pastor Ize-Iyamu has served as a model for rural farming and successfully convinced his peers home and abroad to sponsor local farmers in an arrangement broadly aimed at improving food availability and rural standard of living. These people will definitely come out in great numbers to elect him – and they have already shown a sample in the APC direct primaries.
Despite launching a multi-billion naira 'Agripreneur program' with fanfare and lush promises to transform Edo farmers into overnight millionaires, the claimed lands by the Obaseki-led government remain barren while farmers' challenges remain acclivitous. They will not forget this, and they will punish the governor for his costly failure.
Pastor Osagie Ize-Iyamu's return to the All Progressives Congress is a political masterstroke understood to unite the people and the political class behind his candidacy. Whereas he has the backing of everyone in the party, both in the state and nationally – as indicated by the NEC ratification, Obaseki has pitched his divisive tent to further divide an already divided PDP where Nyesom Wike of Rivers State is now at odds with its NWC, the bloc that sold the ticket to Obaseki. Publicly, while withdrawing support for Obaseki, Wike denounced the party and those brokering a deal for Obaseki in Edo State as 'tax collectors', a slur used to describe corrupt people with a ravenous appetite for ill-gotten wealth.
Also of note is the contentious and conflict-ridden manner in which Obaseki obtained the ticket of the party. Kenneth Imasuagbon and Ogbeide-Ihama, the other aspirants pummelled into submission after public ridicule, may pay lip service to his ambition but their initial resistance has sent the message to their followers: an invader, backed by public funds, has denied them a free and fair contest. In addition, considering these are age-long members of the PDP, as opposed to the newbie that is Obaseki, it is a no-brainer that the party's traditional voters will either remain at home or protest against the imposition of Obaseki by voting Pastor Osagie Ize-Iyamu en masse.
Moreover, those described as 'traditional voters' of the PDP are actually followers of Pastor Osagie Ize-Iyamu who, in love with his SIMPLE agenda, followed him into and adopted the party when he was a member. All of them, in their thousands and across the state, have since dumped the leaky umbrella for the cleansing broom.
Pedro, a Senior Correspondent with AbujaGuardian