WIKE DROPS KENNETH KOBANI AS RIVERS STATE SECRETARY TO STATE GOVERNMENT-SSG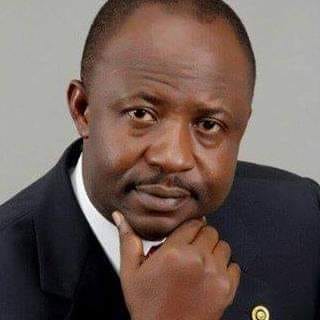 In fulfillment of his campaign promises to the good people  of Kalabari ethnic nationality, the Rivers state Governor Nyesom Ezenwo Wike has appointed the former Minister of Sports Tammy Danagogo PhD as the Secretary To Rivers state Government—SSG. The position has been held by Ogoni born Kenneth Kobani who took office 4-years ago when governor Wike assumed office for the first term in 2015.
Kenneth Kobani being British trained Law graduate .and former Commissioner for Commerce and Trade and later Commissioner for Finance during Dr. Peter Odili's administration as governor of Rivers State were appointed by President Goodluck Jonathan as Minister for Industry and Trade.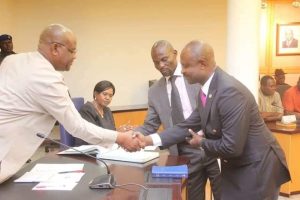 In 2014, three Rivers state citizens who held national political positions Kenneth Kobani, Dr. Tammy Danagogo and Ambassador of Nigeria in South Korea Chief Desmond Akawor all met and purchased Expression of Intent Governorship Form for Nyesom Wike who resigned his appointment as Minister of Education.
Today Chief Desmond Akawor is the Executive Director General Greater Port Harcourt Development Authority and he has visible contributions in the first term of Nyesom Wike.