Man Drags 17 Year Old Girl To Police For Refusing Sex Demand After Dashing Her Money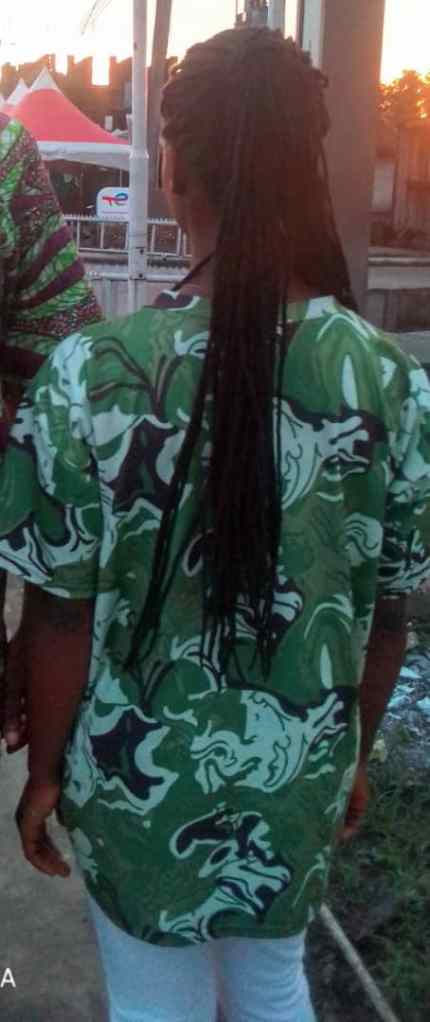 Eric Olusesan/Port Harcourt.
A man simply identified as James in his forties caused a mild drama last Saturday (September 17,2022) at Bestman Estate in Rumukwuota, Obio-Akpor Local Government area of Rivers State, arrested  a 17 year old girl, Faith for refusing his sexual demands after gifting her money.
The sex starved man had effected the arrest of the 17 years old girl  with Police Officers from Rumupeirikom(Kala) Police Division for turning down his sex demand after dashing her money on several occasions.
In an interview with Correspondent, Miss Faith said: "Today I was in my shop when James came to arrest me. I have being manicuring his nails, and he gifts me the remaining change he will tell me, I should take it.
"Each time he comes to my shop, he will clean his nails and tell me to take the change. He also dashes me money at times. He never told me the reasons why he was giving me this money until one day, he now told me I should follow him to a hotel and I told him no, that I cannot go to hotel with him after I found out he is a married man.
"Then he has been telling me to come with him to hotel so that I will sleep with him. But I refused. He then decided to bring Police to my shop today to come and arrest me.
"The Police took me to the station and told me to write statement how it happened and I wrote everything down".
When approached by our Correspondent in the Police station, Mr James declined comment but added the DPO has handled the matter.
The Spokesperson for the Rivers State Police command, SP Grace Iringe-Koko told our correspondent that the young girl has left with her parents after the DPO listened to both parties and warned the man seriously to stop harassing the girl because she was a minor.
It was gathered that the total amount money the said Mr. James dashed the girl within period of two months was 17,500 naira.
Meanwhile the National Coordinator of Centre for Basic Rights Protection and Accountability Campaign, Prince Wiro, in an interview with Journalists said he received a call that some Police Officers from Rumupeirikom (Kala) Police station came to effect the arrest of the minor based on compliant by Mr James who has being luring and enticing the minor for sex.
Mr. Wiro said he spoke with the 17 years old girl on phone and some of the residents who wanted to revolt against the Police and resist them from taking her to the Police station. He made the residents know it was unlawful  to resist  the underage girl go with the Police since it is possible the complainant may have misinformed the Police.
Mr. Wiro said he arrived the Rumupeirikom Police station at Kala and after the Divisional Police Officer (DPO) heard from both parties the girl was asked to go with her people while the man was warned to desist from harassing the girl.
Mr. Wiro advised residents of the state not to resist lawful invitation by the Police even when they are innocent as complainants in most cases misinform the Police. He advised that the only way the Police can find out the truth is by inviting the alleged suspect and hearing from both parties
Also, if any of the parties are not satisfied they can approach the Public Relations Officer or the Commissioner of Police as both of them runs an open door policy and have being very responsive to complainants from public and issues of human rights abuses.
He also advised men to woo woman properly in case of adult female and not to conclude that when women receive cash gifts from them means the women have consented to have sex.
Mr. Wiro equally advised young ladies to be careful of the kind of men they receive gifts from as some men can arrange for them to be raped as a way of punishing them if they feel swindled from them.