Allege demolition of Mosque: Ex-Niger Delta Warlord, Alhaji Asari Dokubo accuses Governor Wike of not speaking the truth in a 9 minute Video clip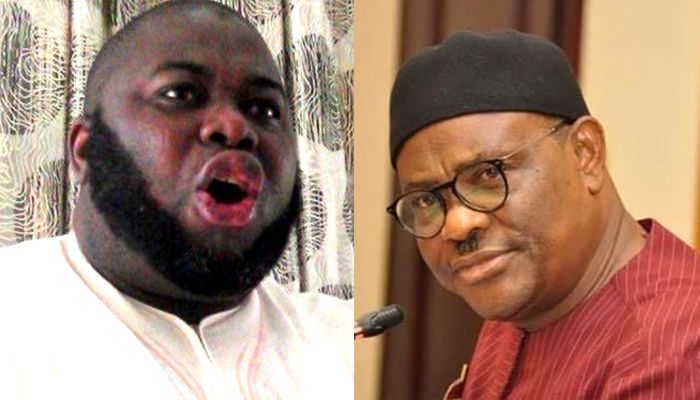 Ex-warlord and the leader of Niger Delta People's Volunteer Front, Mujahed Alhaji Asari Dokubo has dismissed the claim by Governor Nyesom Wike of Rivers State that no Mosque was demolished at Trans-Amadi, Port Harcourt, about a week ago as untrue.
Asari Dokubo explained in an exactly 9.minutes 45 seconds online video explained  out  that he had not spoken for a while on the issue that has been trending because he had been indisposed for the past Eight days.
He accused Governor Nyesom Wike of being economical with the truth when he said there was no existence of a Mosque to warrant demolition.
"I am a member of the congregation of the Trans-Amadi Central Mosque. That is where I pray with my family. I alone have 21 children and I live with 59 of other people's children in my village, Opuama (in Asari-Toru local government area of Rivers State).
The debate continues to drag on with Governor Wike claiming there was no Mosque. I will say that is a lie….If there was no Mosque why did you go there?"
Dokubo further stated that the land on which the alleged Mosque was built was legally acquired by Muslims like any other groups there.
"We acquired that land from Dr. Sotonye Amadi just like other groups who are not Muslims and you did not demolish them. But you singled out the mosque to demolish."
He reminded Governor Wike that he cannot ban Rivers People who are Muslims their rights to worship or embrace any religion they so wish.
"We are Rivers people and we have right to be Muslims and will continue to do so whether you like it or not."
The Controversial ex-warlord of Niger Delta went on and on to accuse the governor of allegedly using Rivers money in sponsoring Governor Aminu Tambuwal, Governor of Sokoto State for Presidential primaries of the People's Democratic Party, PDP, and allegedly also pay subservience to the Sokoto caliphate.
Dokubo argued that no Rivers Muslim has exhibited any act of fundamentalism in the state because Islam stands for peace.