WAVE MAKING CAMEROUN BORN PORT HARCOURT YOUNG PROPHET-CHRIS ANYIKAEME TOP NIGERIAN POLITICIANS CAN'T DO WITHOUT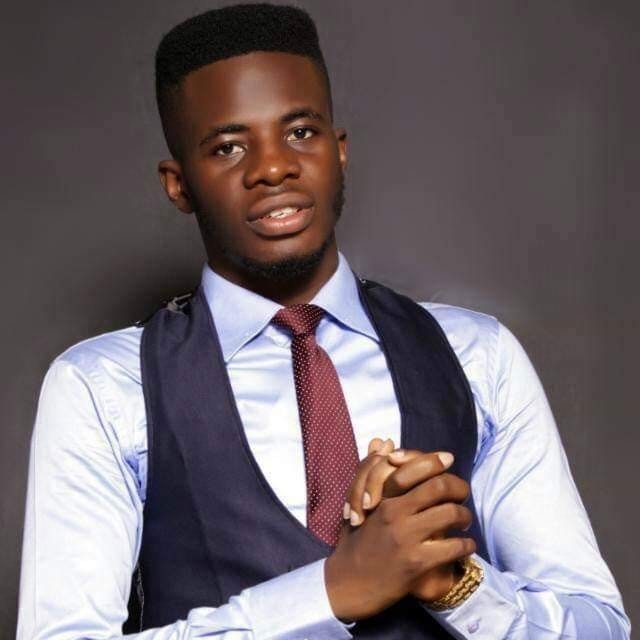 –HE PREDICTS "GODWIN OBASEKI WONT WIN APC EDO GOVERNORSHIP PRIMARY"
-WHY IMO STATE EX GOV. SENATOR ROCHAS OKOROCHA LOVES HIM
The story of a Cameroun born young prophet, Evangelist Anyikaeme Chris aka God's Oracle who hails from Imo state but based at Port Harcourt Rivers State is currently making waves. He is the founder of Full Gospel Power Tabernacle International Church located at Elioparanwo/Egbelu Slaughter Market Off Gateway Junction Ada George road Port Harcourt. The youthful looking prophet is popular around the country and beyond as he conducts his church services in unique manners devoid of paraphernalia usually identified with most men of God. In his Full Gospel Power Tabernacle Church, in Port Harcourt you will notice the smooth delivery of the gospel with bible teaching and revelations from the scripture that will transform the lives of the parishioners on how to survive today's daily life challenges while looking unto God's Kingdom.
Most of his predictions are accurate and solutions selflessly given to those who have come to worship at the church service each Sunday and Monday when he conducts personal Counseling for true seekers of solutions to their problems.
On Sunday, the 14th, of July, 2019 Evangelist Anyikaeme Chris while delivering his weekly prophecies said "Governor Godwin Obaseki of Edo State will not win the APC Governorship Primaries". And he told his congregation that even when the ex-Governor of Imo state now senator representing Imo West senatorial District, Rochas Okorocha was having dilemma over his INEC Certificate of Return, it was through God's intervention through him that on the eve of the Inauguration of the 9th National Assembly that his Certificate of Return was issued to him.
Internationally, this man of God has been celebrated in United Arab Emirates-UAE- Dubai and in South Africa where he is also a Household name and with a television programme which he leased out for an evangelism activity in that country with global audience and now he has over 32 written books waiting publication. His phone line +2347030392375 is always busy with consultations coming from various seekers of solutions to their ailments and problems universally  even those who are hailed in captivity abroad have had their release spiritually intervened by Evangelist Anyikaeme Chris.
In his early years in his Christian Ministry, as she relays stories of how he paid his dues with Prophet T. B Joshua of Lagos, and Evangelist Uma Ukpai who is based at Uyo in Akwa Ibom state.  This young Prophet, Evangelist Anyikaeme Chris has one thing going for him which is his free delivery of solutions without demanding for financial down payment before engaging in his prophetic services to any seeker irrespective of where you are coming from as he tells you of yesterday, today and foretells the future effortlessly with proven solution instantly delivered before his congregations.
Today, severally public office holders and those seeking to occupy any public office either through election or appointment are constantly consulting Evangelist Anyikaeme Chris for solution to their problems and those with financial dislocation are in great numbers as ladies whose marriages are troubled also troop in for solutions. And young ladies who want quick answers to getting their dream husbands are usually patronizing Full Gospel Power Tabernacle International Church where they instantly get answers.
READ ALSO: PORT HARCOURT CELEBRITY TOP FEMALE BANKER ADAOBI NNANI DIES OF BREAST CANCER
 The senator and former Governor of Imo state Owelle Rochas Okorocha is not joking with this prophet who effortlessly provided deliverance to most of the controversies surrounding his last days as Executive Governor of Imo state and he the ex-Governor is proud of Evangelist Anyikaeme Chris with his break through successes in his church prophetic ministry which his sibling popularly called ORORO is now heading his Owerri outreach center where he visits every Thursday of the week.