I AM A CERTIFIED YOGA TEACHER-IBIYE SELMA EVANS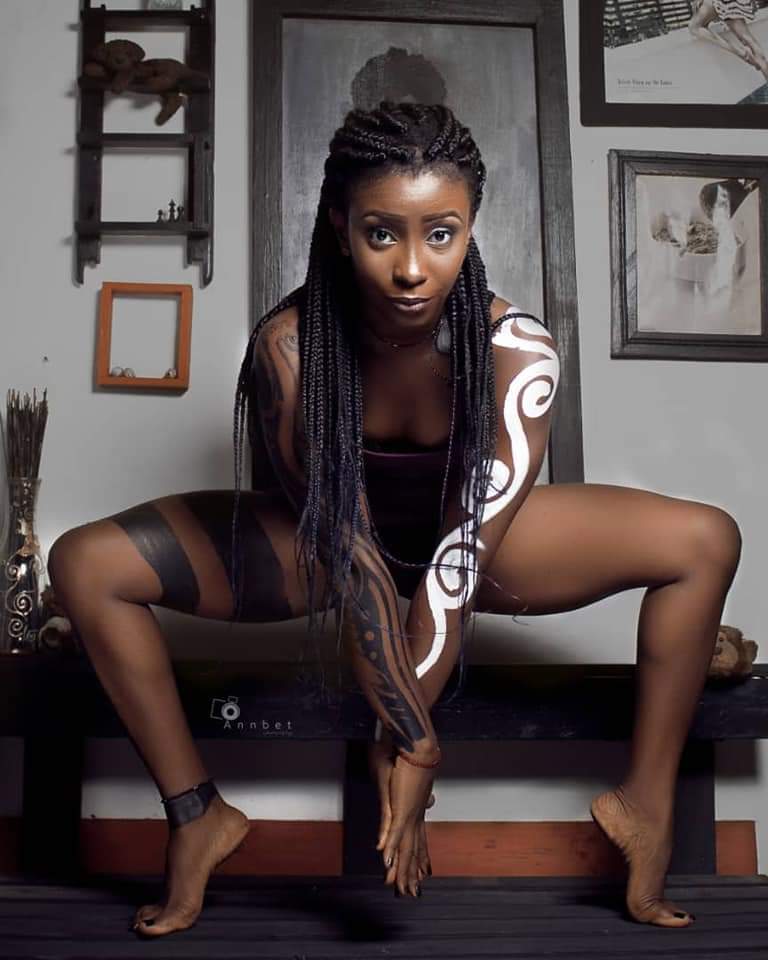 Yoga is an ascetic discipline, a part of which, includes breath control, simple meditation, and the adoption of specific bodily postures, which is widely practised for health and relaxation.
In this interview, Towncrier's Eric Olusesan takes on a certified 200hrs Baptiste yoga teacher, Ibiye Selma Evans a lover of dogs, traveling, adventure and an industrious lady as she takes us round the world of Yoga.
What types of yoga do you have the most experience instructing?
Am highly skilled in vinyasa Yoga, Meditative Yoga which also involves breathing techniques and Restorative Yoga.
Do you prefer to instruct small groups, large groups, or one-on-one?
I can take on a large group, a small group and a one on one session but to establish a client-teacher relationship which is important, I prefer a small group session.
READ ALSO: 2019 ABONNEMA JEAN CARNIVAL & MASK PARTY DEBUTS
What has helped you improve your classes since you first started teaching?
The response and turn up from clients for a yoga practice has helped me improve my teaching and confidence, no matter the number of clients.
What style do you most enjoy teaching?
I really enjoy teaching the restorative Yoga.
How would you respond to a student with an injury?
Yes, as a Certified Yoga teacher with basic knowledge in Anatomy and Physiology, but I'm not a medical personnel. In case anyone has an injury, that person needs to be examined and treated by a professional medical personnel first, and if he/she needs a Yoga practice to recuperate faster, then he/she can come through for a Yoga session.
What do you do to ensure the safety of your students?
My job as yoga teacher is to guide and assist a client into postures to ensure that they are in the correct alignment. Some postures have modifications and variations to suit certain persons especially with medical conditions and the elderlies, props, yoga blocks and bolsters are used to ensure the safety of clients.
What are some of the challenges you've experienced as a yoga teacher?
One of the challenges I've faced, still facing is getting clients because just a few people are aware about the importance and benefits of practicing Yoga. Another challenge is getting clients to register for the classes, because some say it's expensive and sometimes i get underpriced. Another challenge I'm facing is not having a conducive environment for carrying out my yoga classes as needed.
How do you stay up to date in the yoga industry?
The internet is my friend on this one. I usually download yoga pdfs to read, follow other yogis on Instagram and also take part in some Instagram yoga challenges.