Man Gives Testimony After Catching Witch Bird In A Church In Enugu State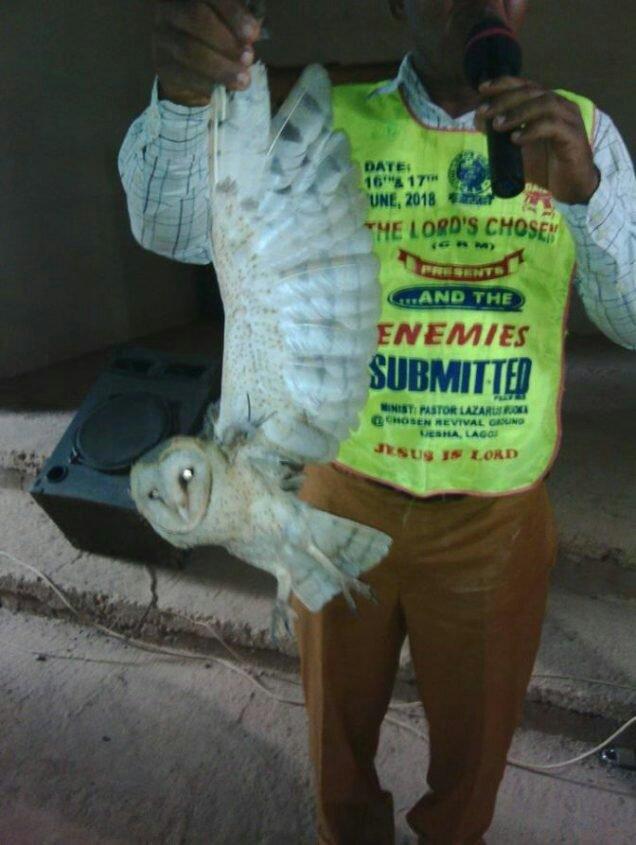 A member of the The Lord's Chosen Charismatic Revival Ministries gave testimony after catching an owl withing the church premises. According to Jerome Onyebuchi, the bird was caught after a night vigil was held in the church at Enugu Ezike community in Enugu state – as the owl was labeled "evil".
Jerome Onyebuchi took to Facebook to share the pictures of the bird as he wrote;
Quote
The enemies have started submitting. In our last Friday vigil at Umuida 1 branch under Enugu ezike autonomous group region of Enugu state. We prayed against witches and wizards and on Sunday morning today our brother opened the church and saw this evil bird and caught it alive.
Suspected billionaire kidnap kingpin, Chukwudumeme Onwuamadike, a.k.a Evans, no longer have a lawyer for his criminal and civil matters.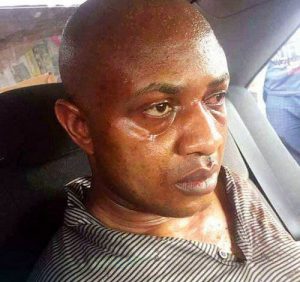 Evans' former counsel, Olukoya Ogungbeje, Friday withdrew his representation, citing personal reasons.
Ogungbeje, who represented Evans in his multiple kidnapping, murder and attempted murder trials at the Lagos High Court and two civil suits at the Federal High Court in Lagos, cited "personal reasons" for his decision.
In a June 13 letter made available to The Nation, the lawyer claimed that he and his colleagues in the matter had suffered threats to their lives.
He said: "For the avoidance of doubt, we wish to state categorically that we have fought a good fight this far despite repeated and sustained threats to my life and my defence lawyers.
"I dare say we have no regrets whatsoever having conducted the criminal charges involving our client this far.
"For the sake of history, we have been able to enrich the basic principles of our criminal jurisprudence, especially the principle premised on 'An accused person being presumed innocent until the contrary is proved' no matter the public opinion and criticism".
Ogungbeje also claimed that his team kept the Lagos State Prosecution team on its toes in the art of forensic, proper and thorough investigation and prosecution of the accused persons.
Evans was arrested on June 10, 2017 in his Magodo, Lagos mansion.
He is currently facing five criminal charges before three Lagos High Court judges, Justice Hakeem Oshodi, Justice Oluwatoyin Taiwo and Justice Adedayo Akintoye.
In the case before Justice Hakeem Oshodi which is expected to resume on June 22, Evans, Uche Amadi, Ogechi Uchechukwu, Okwuchukwu Nwachukwu, Chilaka Ifeanyi and Victor Aduba are facing a two-counts of conspiracy and kidnapping of one Mr Donatus Dunu who was the last victim allegedly kidnapped by the group before their arrest in June.