Police Arrest Two Suspected Fraudsters, Impersonate CP Effiong Okon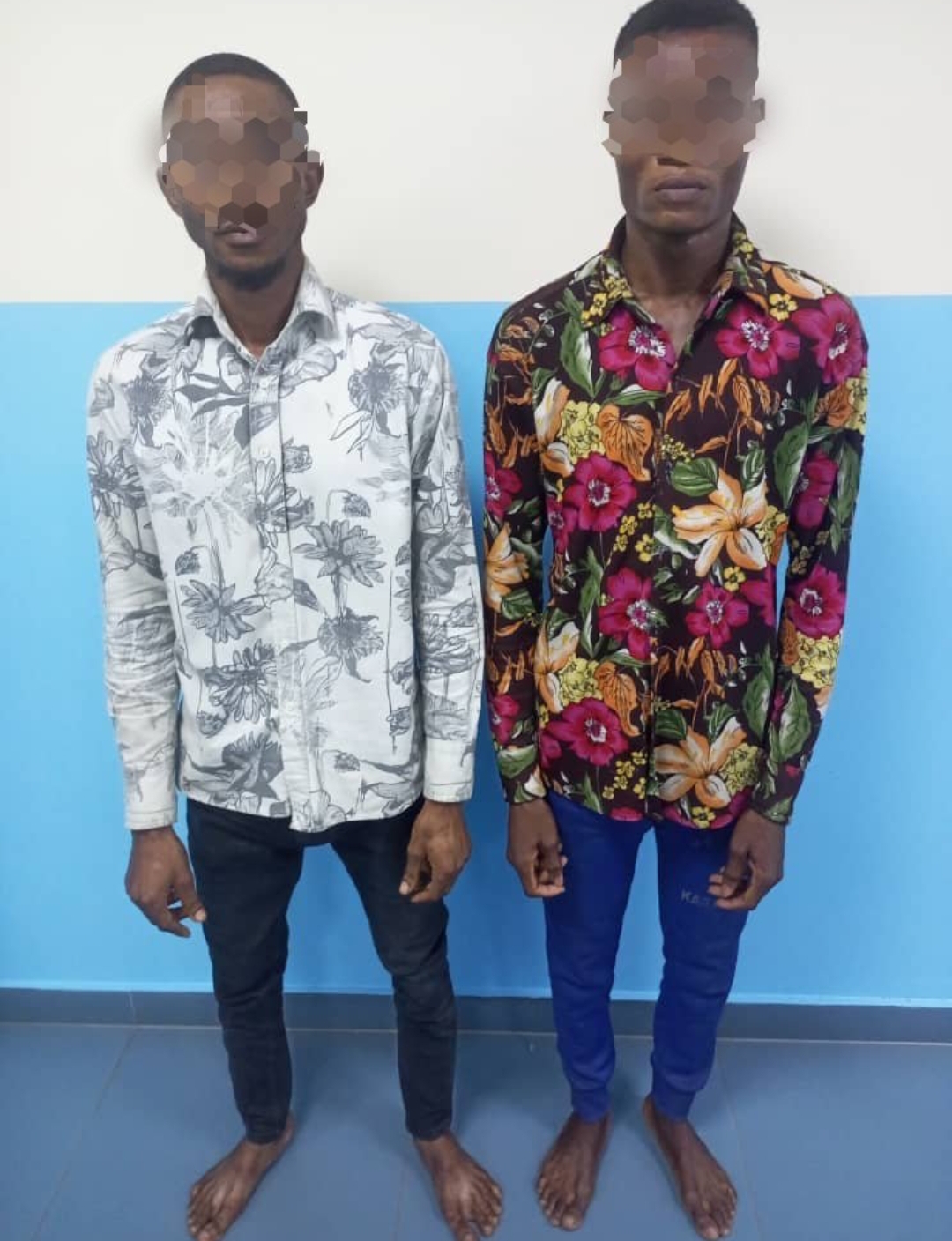 *Hack and create fake Facebook account of CP Effiong Okon and defraud people
Eric Olusesan/Port Harcourt
Operatives of the Nigeria Police Force, Rivers State Command have tracked and arrested two suspects hackers and cyber criminals namely; Amadi Hemenachi, Male, 28years and GoodLuck Nnochiri Nweke, Male, 27years.
The two are from Akukabi and Obibi villages respectively in Etche Local Government Area, Rivers State. They are involved in a case of conspiracy, impersonation, forgery, obtaining money by false pretense, and unlawful possession of multiple ATM cards.
The suspects are alleged to have hacked into the Google network and uploaded the photograph of the Rivers State Commissioner of Police, CP Okon Effiong, and used same to create a fake Facebook account.
Investigations revealed that they impersonated the CP and used the fake Facebook account to obtain money from several unsuspecting citizens(mostly job and admission seekers).
According to press statement signed by SP Grace Iringe-Koko, the Spokesperson of the Rivers State Police Command, "Suspects have confessed that they are fraudsters/scammers who usually hack into different websites and print out names of people, their phone numbers and addresses, and thereafter call to defraud them. At the conclusion of investigation, they will be charged in court." 
The Rivers State Commissioner of Police advises members of the public to be mindful of the personal confidential details they display on social media handles; and promptly report cases of hacked social media accounts to the Police."