LAGOS BUSINESSWOMAN RESCUED WHILE ATTEMPTING TO JUMP INTO LAGOS LAGOON
A popular Lagos socialite and owner of HouseofphreedaSPA was rescued on Thursday rescued while attempting to commit suicide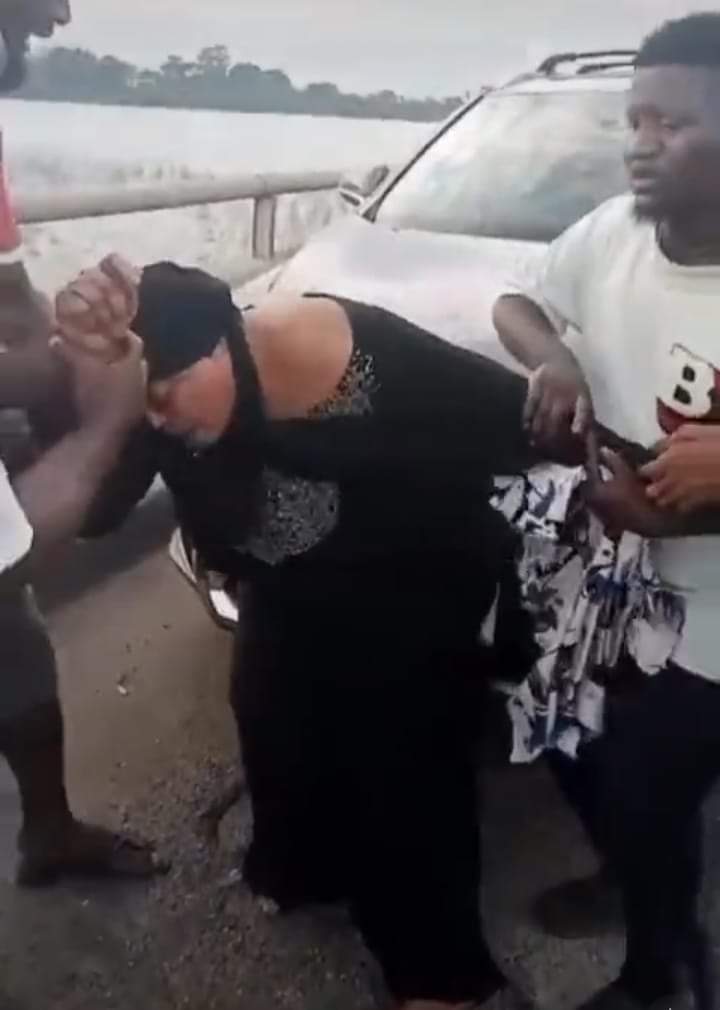 A popular Lagos socialite and owner of HouseofphreedaSPA was rescued on Thursday rescued while attempting to commit suicide at the 3rd mainland bridge.
The woman parked her Lexus Jeep on the bridge and was in the verge of jumping into the Lagoon when motorists and cyclists rescued her amid sobbing and struggling.
Her reason for the suicide mission could not be ascertain.
Her action was captured on a trending video circulating on social media
The lagoon has become an attractive point for people who want to commit suicide.
Last week a man jumped into the Lekki bridge end of the Lagoon.
His body was recovered few days later.