2023: THAT RENO OMOKIRI'S SUGAR COATED INSULT ON THE NORTH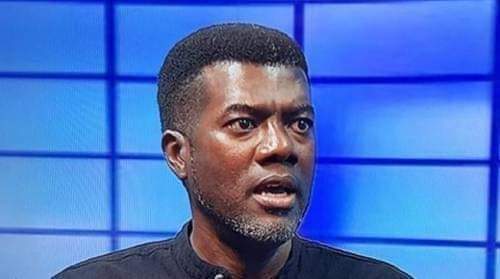 By Aminu Iyawa
Last night, someone inboxed me an article by one of Nigeria's outspoken lawyers and human rights activist, Reno Omokiri, in which he analysed the current political jostlings, schemings, wont and all, with emphasis that looked on the surface, about candidates with potentials to win the presidential election in 2023 on the platform of the country's two leading political parties – APC and PDP.
The reader, especially a Northerner, will be forgiven if he is blinded by the mostly sugar-coated encomium showered on the region's electorate, describing them with powerful, flattering adjectives like matured, principled and united when it came to politics.
However, somewhere burried inside the seemingly superlative analysis about Northerners' political prowess and superiority over Southerners, lies barefaced insult and an attempt to smear their collective character by labeling them as ethnocentrists and religious bigots.
"Northerners vote for region and religion. Southerners vote for region and competence," he wrote. To me, this is the sole message that he intended to convey to his target audience – the Southern electorate, never mind the flattering attributes he rolled out, cleverly disguised as the foundation of the article.
Most of what he said about the qualities of Tinubu and his network of friends and political associates in the North that are out there and ready to work for his success is true. And so does what he posited about vice President Yemi Osinbajo's lack of political strength in prosecuting his ambition and his ties to his controlling church, the RGCC.
Mr Omokiri, a former televengelist, was more by design, I think, up to mischief in his characterisation of the Northern electorate as block voters. Yes, the North always unites when it feels threatened, undermined or being taken for granted, but certainly has independent political mind.
The region is the least that can be genuinely considered a block voter, compared to the Southwest and the Southeast. Until the last decade, old Kano State, including Jigawa, always voted differently. So were Borno and Yobe states, thereby completely rubbishing his claim about block voting pattern in the region.
Also, It is not only untrue that Northern voters are bigots, but it exposes Omokiri as either a bad student of politics, or indeed, a mere confirmation of my take on him being mischievous with intent to hurt the North.
May be I should refresh his memory of how secular and democratic the North had been. Before the formation of the APC in 2014, I was an active member of the PDP and delegate to the party's presidential primary election in 2011 held at the Eagle Square, Abuja, where we voted for former President Goodluck Jonathan against other Northern Muslim candidates. Not only that, the North also voted for him enmass in the general election against then candidate Muhammadu Buhari.
Adamawa, Bauchi, Benue, Gombe, Jigawa, Kaduna, Kano, Katsina, Kebbi, Kogi, Niger, Plateau, Sokoto and Taraba states, all voted for Goodluck Jonathan. That is 14 out of 19 states, including those situated in the so called core North, wilfully voted for a christian president, yet, Reno Omokiri, has guts to claim that the region votes on religious lines.
How about the North drafting and subsequently campaigning for the election of another Christian, Chief Olusegun Obasanjo, in 1999 as President and returning him for second term in 2003, when his own Southwest constituency completely rejected him and voted for a more "recognised" son of the soil, Chief Olu Falae under its home-grown party, the Alliance for Democracy (AD).
Despite the insult and playing on our intelligence, I am however in agreement with Mr Omokiri, just as I have written on this page several articles, arguing that only the Asiwaju Bola Ahmed Tinubu can win the 2023 presidential election on the platform of the APC, otherwise, a Northern candidate on a PDP ticket will cost to victory by a landslide.