CHUKWUEMEKA EZE AND THE BURDEN OF A HIRELING
He was said to have been found among the stranger elements and pseudo Almajiris that milled around Alhaji Abubakar Atiku's villa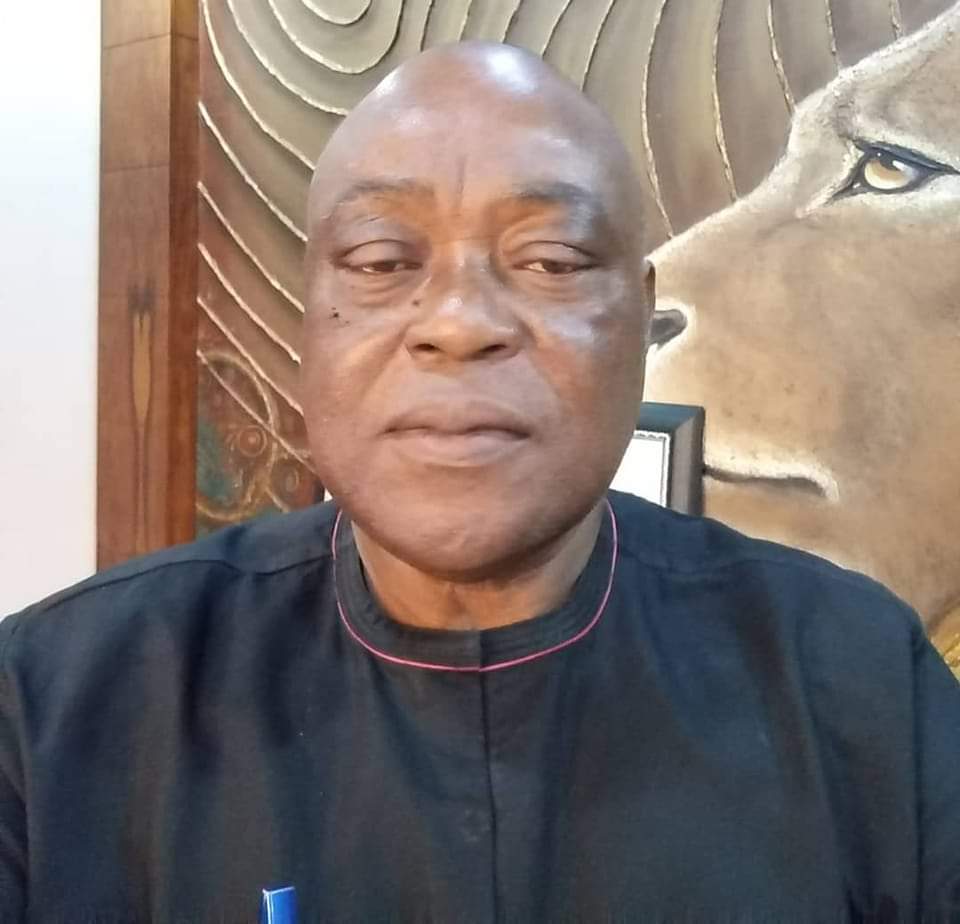 By Caleb Fubara
He was said to have been found among the stranger elements and pseudo Almajiris that milled around Alhaji Abubakar Atiku's villa in far away Adamawa State, feeding on kola nuts. There, he met, cornered and managed to hoodwink a greenhorn who, at the time was desperate to make appearance on the Rivers political stage. The political upstart who is a prince had wanted to be governor of Rivers State. Without a doubt, Eze, the smart aleck saw the desperation in the prince's eyes and he immediately took his chance. He very well must have mesmerized the politically naïve with stories of his public relations ingenuity.
In a nutshell, that was how the undertaker called Chukwuemeka Eze was brought to the land of milk and honey. Just like the lonely Londoners, Eze knew he had to do worse than the legendary Okoko Ndem if he must survive among his kindred spirits who had converged on the land the governor at the time was trying so hard to make a melting pot. With such mindset, it is unsurprising that Eze's modus operandi is bereft of decency, morals, etiquette and basic scruples. He has since plied his trade as a certified flunkey.
Before long, it had become crystal clear to Prince Tonye Princewill that his minion was more of a mercenary than an image-maker. But it seemed Eze had hardly set foot in Port Harcourt before lusting for what he could get from those in government. So it was quite easy and convenient to convince Tonye Princewill to dump his case at the tribunal and pitched tent with Rotimi Amaechi the moment he was declared governor. Again, that was how Eze came to identify with Amaechi. Sadly, the Amaechi he met as star boy and the 'lion' of Rivers politics is today, so badly crippled. His uncouth and acerbic outbursts have contributed a great deal to Amaechi's current political travails.
For instance, Chukwuemeka Eze played the Squealer in Amaechi's battle against the Jonathans. He was very prominent in the circle that goaded Amaechi on, as the latter teamed up with external forces outside the PDP to bring Jonathan's presidency to an unceremonial end (even though that 'victory' over Jonathan was only pyrrhic). Eze was unmistaken that he could only carve some degree of relevance for himself in such a widening gyre. Any wonder that he still parades himself as national publicity secretary of a stillborn called nPDP.
For eight solid years, Eze did his mischievous best to throw mud at Wike's governorship. On occasions, he tried provoking the man with outright fabrications to get his attention. But Wike knew better than to dignify Eze with a response. Instead, he concentrated his political energy at humbling Eze's paymaster. And that he has done quite impressively. For in more ways than one, Wike has shown that he is a smarter politician than the man Eze owes allegiance. And this has resulted in Eze's ceaselessly bleatings.
Sen. Magnus Abe wasn't spared a flak of Eze's unbridled tongue the moment he parted ways with Amaechi. Again, to justify his wage, descending into outright falsehood, and sometimes straying into character assassination were all strategies Eze must employ to maintain his ungodly clutch on Amaechi. Wike must've opted to ignore Eze knowing what the charlatan wants-a piece of the Rivers pudding. It was however a different kettle of fish with Abe who approached the court that Eze may know where to draw the line between propaganda and character assassination.
We are told Amaechi now dedicates his time and resources to scholarship. If this is true, one would've expected Eze to slow down on the business of mudslinging. On the contrary, the man appears to be running amok. Time seem to be running out on Eze as he cannot possibly ask for any kind of severance should Amaechi draw the curtain on indecent politics. And like the proverbial dying horse, Eze seems to be kicking his last. But he must not be allowed to retire as a smug. He knows that Sir Siminalaye Fubara is the Executive Governor of Rivers State. He also knows that Wike is Sim's godfather. One therefore wonders why he deludes himself that Sim is naïve, and would take the bait that didn't work with Wike?
Otherwise, why would Eze, in his peculiar hollow, but verbose diatribe cast aspersion on the governor and the acclaimed ring-road project, by shouting wolf where there is none. First, he tried to condemn the project as a white elephant project. Second, he alleged that the project that has just been flagged-off is a conduit pipe. Then, to cap his ramblings, he alluded to Amaechi as the man whose legacy is being appropriated. Eze would want the state government to ascribe the ovation its popular action is generating transferred to Amaechi, because his government bought the buses over a decade ago. Rather than applaud the government's intervention scheme in assuaging the biting zero subsidy policy of the federal government, Eze is busy churning out worn out lines.
Talking about legacy, need I remind Eze that the government of Dr. Peter Odili built three gas turbines for Rivers State and her people? And that these turbines and sundry properties of the Rivers State government were sold off in very suspicious and controversial manner by Amaechi who must now be credited with the legacy of buying some coaster buses over a decade ago?
Had Eze not been operating on a warped memory, he would have known that the star project of a Port-Harcourt ring-road was conceived by the ill-fated regime of Sir Celestine Omehia; and that Rotimi Amaechi had attempted implementing the project but for its huge financial implication. Yet, we are told that a hundred billion naira, earmarked to kick start the project under Amaechi has remained unaccounted for. I'm pretty sure Eze wasn't properly briefed; otherwise he would've known that the man in his glass house stands naked.
Again, it is on record that the Omehia government also purchased for Rivers State and her people, three deep sea fishing trawlers. These trawlers, upon arrival at the Onne port, were promptly cleared by the Amaechi led government. And that was the last anyone heard of these state assets. Only Amaechi can tell Rivers people what happened to these trawlers. And until an explanation is made available to Rivers people as to what happened to these assets, Eze should bury his head in shame. While the government of Sir Siminalaye Fubara had deployed what it met as state asset in the service of the people, the same cannot be said of Amaechi who sold and appropriated state assets like Gas Turbines and Fishing trawlers.
Talking about white elephant projects, Gov. Fubara is barely two months in office, and has just flagged off the Port Harcourt ring road project. Rivers people are assured the project would be completed in three years. The best any reasonable man can do is watch the government delivers or fail on its promise. Only Eze and his co-travelers would resort to crying wolf where there is none. How can Eze, Amaechi's flunkey, possibly mention white elephant project with his Oga still living in the shadow of a Port Harcourt monorail? The worst elephant project ever in the Rivers history.
Had Eze a mirror, he would've seen Amaechi's reflections in all the corners he tried spotting Gov. Siminalaye Fubara.
Caleb Fubara
08065830877
[email protected]