GOVERNOR NYESOM WIKE APPOINTS PRINCE TIMOTHY NSIRIM CHAIRMAN RIVERS STATE ROAD MAINTENANCE AGENCY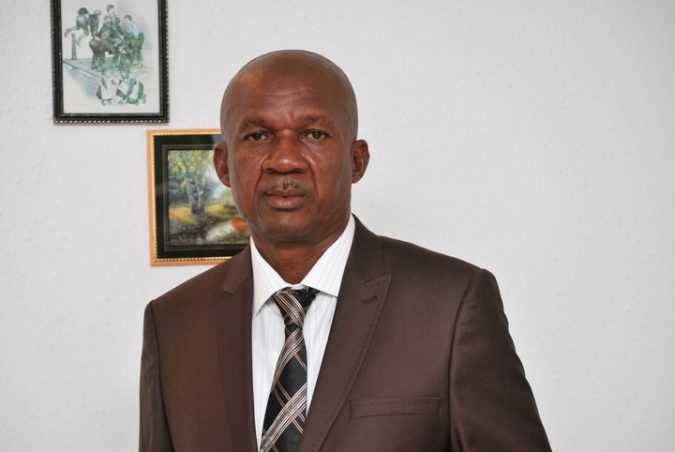 Tuesday 15th, October 2019 was so memorable in the life of Prince Timothy Nsirim the former Chairman Obio/Akpor Local Government Area and a political heavy weight in the Peoples Democratic Party-PDP in Rivers state. While swearing in the members of Board Rivers state Road Maintenance Agency in Government House Port Harcourt, the governor re-emphasized the importance of having all potholes in Port Harcourt fixed by the agency and he warned that for them to succeed in doing their job, they should avoid internal squabbles which he said contributed to the dissolution of their predecessors in office.
 Governor Wike said "Settle down and draw out a comprehensive work plan on how to address the Potholes on some of the roads in Port Harcourt and its environs. Almost all the major roads in Port Harcourt have been awarded for reconstruction. Therefore, identify the roads that have not been awarded, but have Potholes. When you identify these roads with Potholes, funds will be released for their immediate rehabilitation."
ALSO READ: NIGER DELTA LEADERS AT WAR OVER POWER
The Chairman of the Rivers state Road Maintenance Agency, Prince Timothy Nsirim, promised to leave legacy in discharging his responsibilities in making Port Harcourt and environs free from Potholes and making sure that they are motor able. Before now, majority of the internal roads inside Port Harcourt city had generated great concern to commuters and motorists. And the award of contracts for their maintenance by the Rivers state Governor, has been lauded but not enough supervision in terms quality job delivery because of not having core agency assigned for that purpose until the coming of Prince Timothy Nsirim, the son of Rivers state foremost traditional Ruler Eze Omunnakwe Nsirim, The Apiti of Rumueme Ancient kingdom in Obio/Akpor Local Government Area of Rivers state.