How APC Presidential Candidate Asiwaju Bola Ahmed Tinubu will Defeat Atiku Abubakar In Rivers State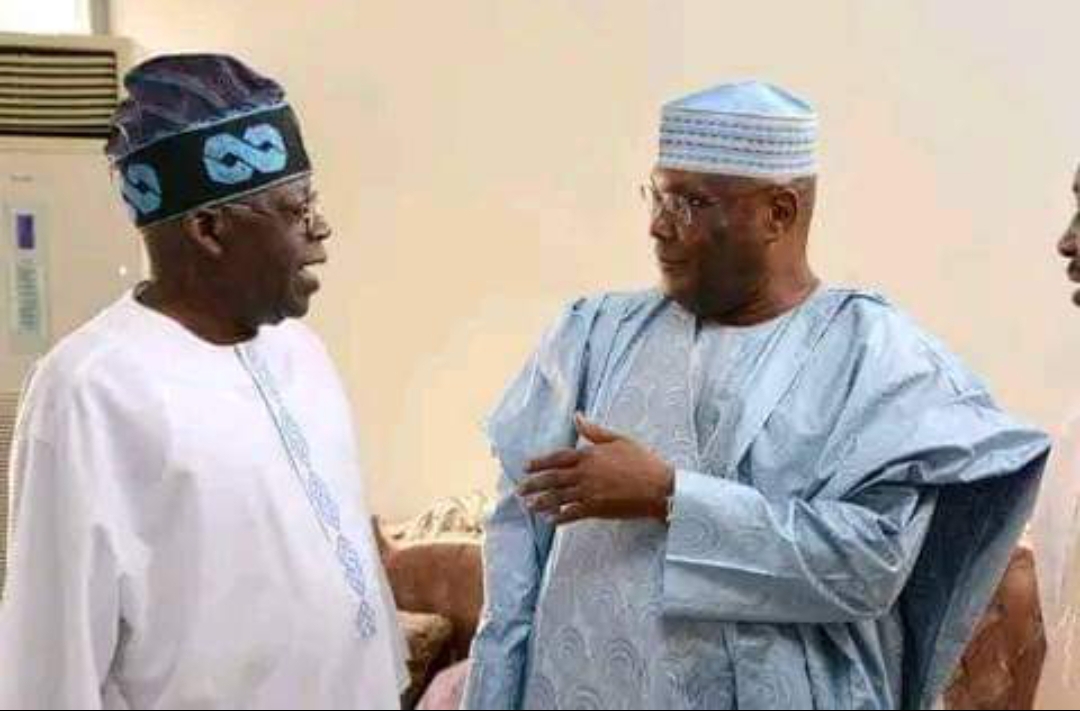 By Emeka Amaefula.
The coming together of these 5-Southern Governors demanding for inclusion and equity in the top echelon if the administration of National office of People Democratic Party-PDP has snowballed to Rivers State Governor Wike stating that his opinion and consent wasn't consider in the composition of the Presidential Campaign Council of PDP. And that as much as enemies of Rivers State were included in the Presidential Campaign Council list, he will not have Atiku Abubakar's Presidential Election campaign backed up by Rivers State Government which he heads.
Obviously Rivers State Governor Wike has been moving around with APC Presidential Candidate Asiwaju Bola Ahmed Tinubu's allies some of who have paid him visit to his private home at Rumuepirikom in Port Harcourt Rivers State capital. Those APC party chieftains who have visited Gov. Wike include South Western APC Governor's led by the then Ekiti state governor Kayode Fayemi, who held private meeting with Rivers Gov. Wike on strategies which may not exclude the interest of having APC Presidential Candidate Asiwaju Bola Ahmed Tinubu win the February 25th, 2023 Presidential Election.
As if that was not enough signal in supporting the interest of APC Presidential Candidate, Rivers State Governor Wike has been inviting APC stakeholders to Rivers state especially in the commissiong of projects executed by his Government. In most cases APC members which includes Rt. Honourable Speaker Femi Gbajiabimilla who arrived Rivers state and commissioned Rivers State House of Assembly Legislative Quarters….which till today created a lot of acrimony among APC Rivers State chapter members who are not happy with APC national headquarters with the way and manners their national leaders are visiting Gov. Wike upon any invitation which they alleged increases his Political value and negotiation value too in his PDP party quagmire.
Clandestine manoeuvering of certain Political decisions in Rivers state has every indicati9n that Rivers State Governor Wike is supporting the emergence of APC Presidential Candidate. Few months back, Rivers State Governor Wike visited Lagos state and declare Governor Banajide Sanwo Olu as having a smooth ride back to Alausa Government House for a second term in office come March, 2023 Governorship election in Lagos state.
He, Gov. Wike openly made a donation of N300m to Lagos state women Project which finally sealed his alliance with APC national headquarters since South Western Region has a presidential candidate in the person of Asiwaju Bola Ahmed Tinubu and with more Block voting electoral value, Wike believes that he has more to gain with the victory of Asiwaju Bola Ahmed Tinubu in 2023 when compared with that of any other Southern Nigeria Presidential Candidate. For the fact that Asiwaju Bola Ahmed Tinubu has geographical nationwide Political spread devoid of ethnic bias.
Another important factor that brought out Rivers State Governor Wike's anger against PDP Presidential Candidate Atiku Abubakar remains the way Governor Dr. Ifeanyi Okowa played host at Asaba in the pre-presidential Primary election Southern Governors' Forum in which they all agreed to have a Southern Nigeria Presidential Candidate emerge from the Primary election but for the same Gov. Okowa to have reneged on this common agreement by the 17- Southern Governors cut across party lines. As if that is not enough the Rivers State Governor believed that Delta State Governor Okowa brought out enough fund to support his opponent in the PDP Presidential Primary election of which he lost to Atiku Abubakar at Abuja….reacting to the recognition of Gov. Wike by President Muhammadu Buhari, a Rivers State APC member one Sokari Omonaa wrote "HON SOKARI OMONAA IS STILL IN PAINS OVER THE AWARD TO WIKE:
"Honestly I feel so bad and pained for this ugly Award giving to Wike , what did he give to Him Dakuku who turned NIMASA around.This award to Wike is a very big slap to the common APC followers who sincerely supported Buhari and cos.If he want to mend fence with Wike he is very much free to do so,but not in this form.I sincerely regret voting Buhari because his eyes cannot cover ASO Rock.The cabals in ASO Rock decide what happened in the country without his knowledge.His lovely wife once a raised an alarm about the cabals that control her husband our president Buhari,but we didn't take it serious,but now it as come to reality. To be very honest,if not for the love of RT Honourable Chubike Rotimi Amaechi and our state party faithfuls, I would have put myself off the party.A party of monkey they work bamboo they chop.How would Dakuku the turn around master feel.That name call Buhari is a total disgrace to the common NIGERIANS.If he is that good ,he should  obey the court order and stand up for the release of Nnamdi kalu from the hands of DSS.Then I will know he is a president of know body and a president for all .He forgot those who took the bullet and humiliation for him in 2014/2015  are all forgotten.what a shame.I regret voting Buhari." Such is the condition most Rivers State APC members feel as such they have been asked by Rt. Honourable Chibuike Rotimi Amaechi to vote for all APC candidates in the 2023 general elections. Thus Asiwaju Bola Ahmed Tinubu will benefit from such humongous political loyalty to APC by followers of Chibuike Rotimi Amaechi in Rivers state.
With Governor Nyesom Ezenwo Wike creating more jobs for Rivers State youths numbering over 28,000 the 4,442 Polling Units in Rivers State will be genuinely manned by the supporters of Gov Wike who must ensure that they deliver their polling unit to the presidential candidate of choice to the Rivers state Governor.
The political pressure group that Governor Wike used in 2015 and in 2019 for electioneering campaigns are still waxing stronger today as they are well spread across the 319 electoral Wards and in the 23 Local Government Areas of Rivers state. They will also be mobilized to deliver Asiwaju Bola Ahmed Tinubu in Rivers State against PDP Presidential Candidate Atiku Abubakar.
One more shocker for PDP Presidential Candidate Atiku Abubakar will be the fact that Rivers State has the history of being one of the states in the Federal Republic of Nigeria after Kano and Lagos states in terms of deciding and turning up huge number of votes for each Presidential Candidate in any election apart from the 2015 and 2019 Presidential Elections when they voted en mass for PDP while APC Presidential Candidate Muhammadu Buhari won, since 1999 PDP as a party had maintained the lead in all Presidential Polls in Rivers state because of the influence of the sitting Governor of the day.
Governor Wike has control of members of National Union of Road Transport Worker NURTW as they play vital roles in any election to favour the decisions of their state Chairman Azubuike Nmerukini who is a political ally of Governor Wike since 1999 to date as he was elected lnto Rivers State House of Assembly and later Chairman of Port Harcourt City Local Government Council. This same Azubuike Nmerukini was appointed Chairman of Rivers State Local Government Service Commission while Nyesom Ezenwo Wike holds sway as Governor of Rivers State from 2015-2023. This NURTW members are well spread out in the 319 electoral Wards and 4,442 Polling Units in Rivers state as such they will dictate where the winning Candidate's votes will swing to on 25th  of February, 2023.