Obasanjo disgraces Oyo monarchs, treats them like school kids
Former Nigerian leader Olusegun Obasanjo was at his brash best today when he ordered Oyo monarchs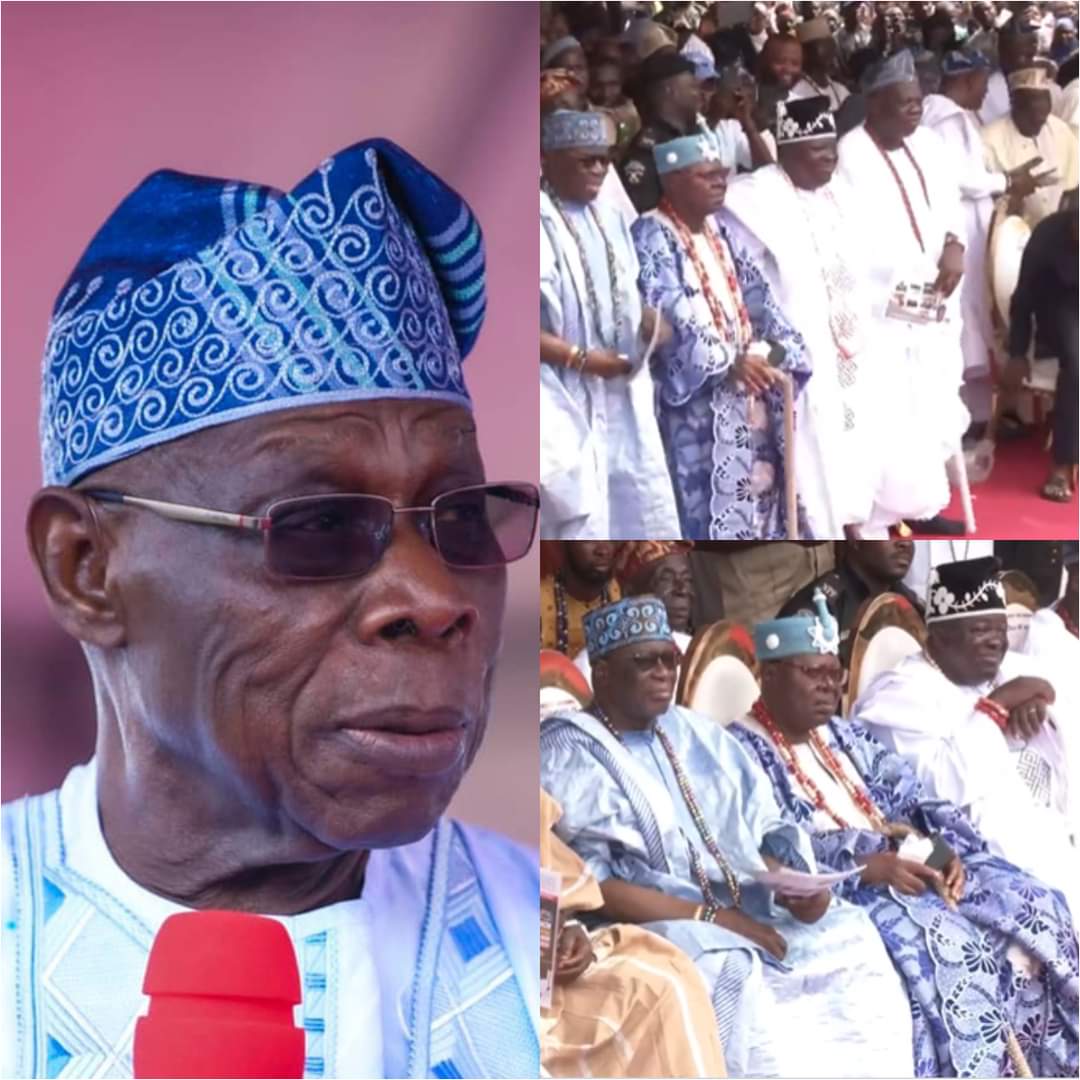 Former Nigerian leader Olusegun Obasanjo was at his brash best today when he ordered Oyo monarchs to stand like school boys.
It was at the opening of the Ladoke Akintola University of Technology College of Agriculture and Renewable Natural Resources in Iseyin.
Obasanjo was the guest of Governor Seyi Makinde, who also asked him to commission the new Oyo-Iseyin Road, which his government rebuilt.
Obasanjo was at the podium, when he noticed that the kings did not stand when he was called.
Ever intolerant of what he considers to be some rudeness, he tongue-lashed the kings that they ought to have stood up for him
He said they should accord such respect to governors and presidents.
He then ordered them to stand.
Like obedient pupils will respond to their headmaster, all the Kings stood up in all their regalia.
The problem was that Obasanjo is no more the president. His two terms expired in May 2007.