Rumuwoji Market Does not belong to Port Harcourt Local Government – Wike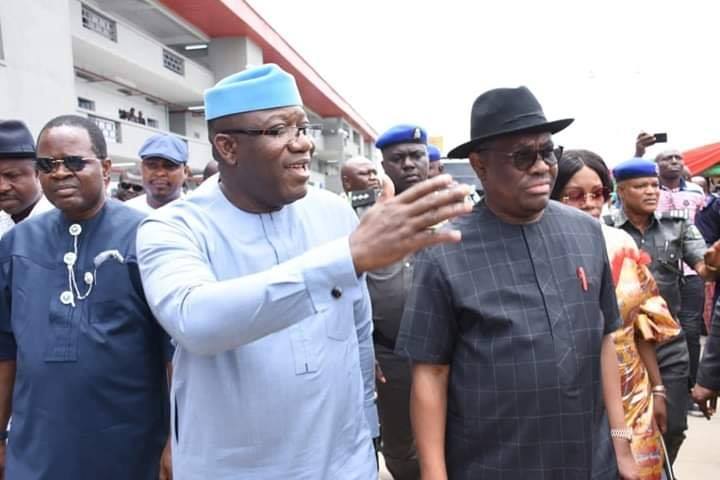 The Rivers state governor, Chief Nyesom Wike says the ultramodern market built by his government for Rumuwoji community does not belong to the Port Harcourt Local government authority, PHALGA because the project was built and founded by the Rivers state government.
Wike spoke at the commissioning of the Rumuwoji market, Wednesday, when it emerged that the Local government has already set a Market traders association to manage the market.
According to the governor, PHALGA cannot set a Market association for a Market they did not build. Hence, the government would set up a committee of its own to manage the market. The Governor added that if PHALGA wants to set a traders association of their own, they can do so by building their own.
www.towncrier.ng found, the governor's comment has agitated Constitutionalists who hold that market operation falls within the ambit of local government and not the state government.
"Even as the state government built the structure, the management dovetailed to the local government who are constitutionally empowered to manage markets." stakeholders said.
READ ALSO: Serial killings in Rivers Hotels: CP Dandaura of confirms 8 females killed within two months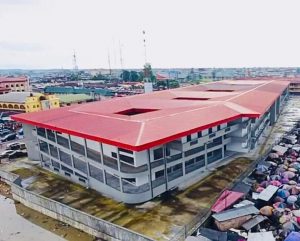 A local government expert told www.towncrier.ng that the executive step may be upturned if challenged in court as market operation is not in the schedule of state governments neither does the Constitution grant the two tiers of government concurrent jurisdiction on market operation.
The Constitutional expert contended that the salvo from the state government should be a wake-up call to local governments Chairmen to gather their girdles and sit up by executing projects of like manner in their respective areas. Otherwise, the state government would stampede them out of relevance.