THE INTIMIDATING PROFILE OF RIVERS STATE FORMER CHIEF OF STAFF—EMEH GLORY EMEH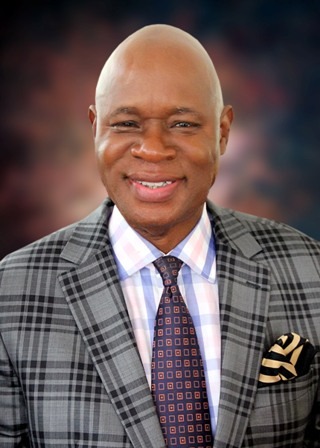 HOW HE RETURNED BACK TO POLITICS
Inthe political landscape of Rivers state there are individuals who have through sheer hard work and dedication to their dreams and aspirations of making life better for their fellow citizens deployed selflessness in serving others, this Chief Barrister Emeh Glory Emeh popularly called "Uncle G" has thoroughly accomplished in a given period of time. Today, he is a lawyer, an Accountant, a Consultant on Politics and Good Governance having first been appointed Senior Special Assistant to Governor Dr. Peter Odili in his first tenure from 1999 to 2003 with special emphasis on Media later Special Duties and Strategies of that administration a call to duty he delivered diligently to the admiration of many Rivers state citizens and Residents.
Before the threshold of 4th Republic that ushered in President Olusegun Obasanjo in 1999 when the political career of Emeh Glory Emeh the quintessential administrator and advocate took a trajectory journey as he was appointed Commissioner for Special Duties later commissioner for Commerce and Industry and Commissioner for Transportation and Aviation.
Immediately the May 29th, 2007 swearing in ceremony of Barrister Celestine Omehia was done with Emeh Glory Emeh was appointed as Chief of Staff to the Governor of Rivers State.
Subsequently, Badu Oha Omekwa Eli Anya Emohua Kingdom a traditional title he was awarded based on his contributions to his society being son of the soil and a Grassroot politician. While out of office in 2007, Emeh Glory Emeh went back to school and immersed himself with academic studies of Law and got admitted into Nigerian law School after completing his Legal studies and was called to Nigerian Bar. With this exemplary conduct he set a quality example to Rivers state youth that improving their knowledge remains key to advancing the society that they live in and not through violence and destruction of developmental infrastructure.
Earlier than now, Emeh Glory Emeh was made Chairman Rivers State Tourism Board, former Chairman Rivers State Traditional Sports, former Managing Director West African Glass industry Plc, Former managing director Rivers State Government Owned Port Harcourt International Airport Hotel Ltd.
His quick rate of achieving success in making these corporate organisations vibrant and fast income generating bodies led to his being given further responsibilities as he was appointed Director of PABOD Breweries Plc. Later he became Director in International Energy Insurance Company Plc. And he was made Group executive Chairman of Pride and Hilton International limited.
In 2019 re-election of rivers state Governor Nyesom Ezebunwo Wike Honourable Barrister Emeh Glory Emeh popularly called "Uncle G" after his few years sojourn in All Progressives Congress-APC he quickly made a return to his first love political party Peoples Democratic Party-PDP in which he campaigned vigorously for Nyesom Ezebunwo Wike in 2019. He remains a man to watch in the political firmament of Rivers state come 2023 either he will act as catalyst to the process leading to the emergence of a new Rivers state governor and other major players in Politics in Rivers state or he throws himself into the ring of being a direct participant of seeking for the electoral votes of his people to any political office of his choice and that of his good people of Rivers State.
His knowledge about the Media and Public relations as a Special Assistant to the then Rivers state Governor Dr. Peter Odili contributed immensely in waging several media wars targeted at the governor by the opposition and his ability to properly present his Principal being Governor Peter Odili helped him a lot in emerging as Best Golden Governor of that era 1999 to 2007.