Trouble In Rivers State PDP, ATIKU Strong Supporters Take Refuge In Abuja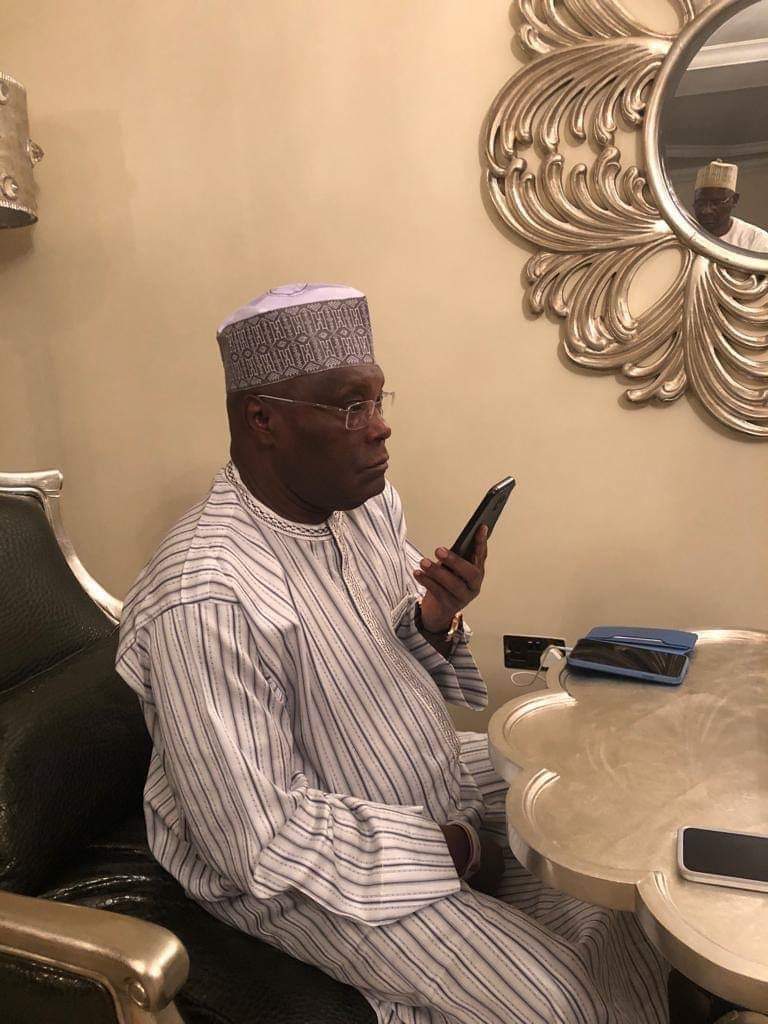 —-CHIEF OF STAFF TO GOVERNOR WIKE EMEKA WOKE DENIES
The political landscape of Rivers state is rapidly shifting from relative calm to unhealthy situation as Peoples Democratic Party-PDP loyalists to the 2023 Presidential Candidate Atiku Abubakar now living in fear over rumoured assassination being peddled by Senator Lee Maeba. According to the Ogoni born politician he accused the Government of Nyesom Ezenwo Wike of having held meetings at Government House Port Harcourt where he and other frontline senior Rivers state politicians have been listed for elimination through assassination. But speaking at a rally for sensitization of voters to obtain Permanent Voters Cards at Opobo/Nkoro LGA in Rivers state Chief of staff to Governor Wike, Engineer Emeka Woke stated that such allegation involving rumours of assassination never took place but an imagination of the peddlers. He challenged Senator Lee Maeba and other politicians from Rivers state who are supporters of a Presidential candidate to return home and canvass votes for their preferred candidates.
The Chief of Staff to the Rivers State governor, Chief Emeka Woke, has described the allegation by Senator Lee Maeba, that his life is under threat, as a spurious tale concorded by a deranged mind. As he concluded that "On my way here, I read from Punch newspaper, one man that is unable to come home, called Ledogo, saying he will not come home again to campaign for PDP presidential candidate. He said the reason that he will not come was because I held a meeting in Government House that anyday he comes to Rivers State, he should be killed.
"My brothers, such thing did not happen and it will not happen. Any person that cannot come to Rivers State should look for a better excuse and not killing excuse."
It is an open challenge that politicians such Senator Lee Maeba, Chief Austin Opara; Dr. Abiye Sekibo; Barrister Celestine Omehia; and other highly placed Rivers state members of PDP went to Abuja recently and held meeting with the Presidential candidate of their party, His Excellency Atiku Abubakar and Governor Wike in a public function berated the way and manner in which the politicians visited Atiku Abubakar without getting clearance from him. In that meeting he held inside Government House with Political opinion holders and leaders of his ethnic nationality he challenged those who held meeting with Atiku Abubakar to be ready to kill him or he will provide the guns to them and kill himself.
The rivers state Governor has been talking tough on Politicians from Rivers state who run to Atiku to pick crumbs as he said that Rivers state citizens are know to walk tall and not stooping low for crumbs.
For his Chief of Staff Engr. Emeka Woke "This government, we don't kill anybody. We have never and will never kill anybody. Please if you don't have strength, tell your people that you don't have strength.
With the charged political atmosphere in the state it will be difficult for those top Rivers state politicians to come home from safe exile and go to their electoral wards, Local Government Areas and the entire state and campaign freely for Alhaji Atiku Abubakar. The fear of Governor Wike and his Grass root Development Initiatives-GDI his Non-Governmental Organization political pressure group is the beginning of political wisdom in Rivers state for Atiku Supporters.
The implications for their foreseen continuous stay in safe exile may not be unconnected with the plan by Rivers state Governor to have an unfiltered political ground to having his successor in office and PDP Governorship candidate Siminialaye Fubara duly elected on 11th of March, 2023.