2007 Supreme Court Debacle Re- Enacts In Senator Magnus Abe Vs Tonye Cole In 2019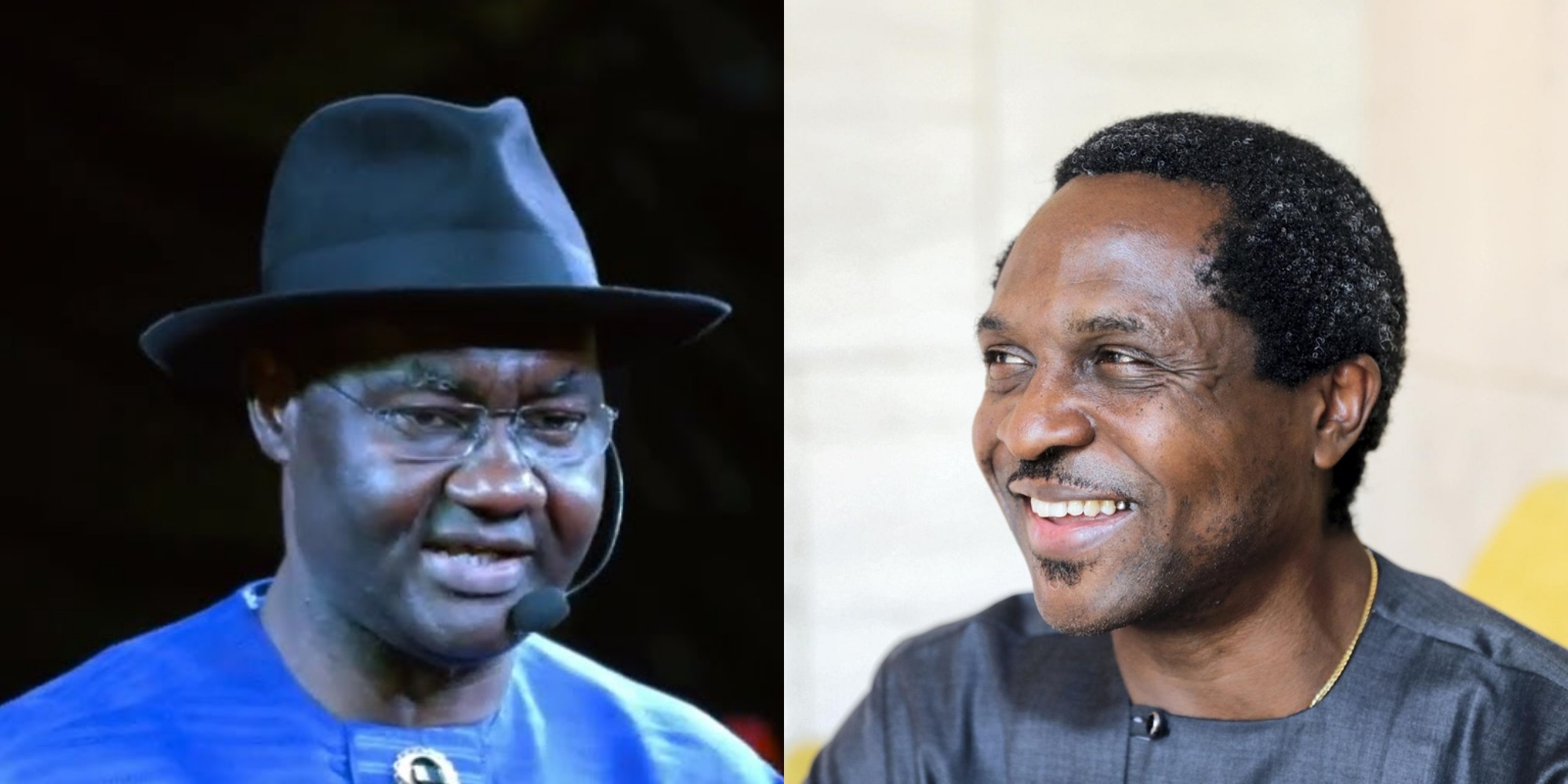 Will Governor Nyesom Wike accept defeat in the final battle between him and Rivers APC dethroned Governorship candidate Tonye  Cole? The Peoples Democratic party-PDP Governorship candidate Nyesom Ezenwo Wike is not new to Election petition Tribunal court cases as he fought proudly to remove Celestine Omehia in 2007 when Chibuike Rotimi Amaechi was wrongly substituted with his second cousin Barrister Celestine Omehia in January 2007 over  the Peoples Democratic party's Governorship flagbearer in Rivers state after Amaechi won the party's primary election.
Come march 2019, APC  and PDP will be front runners in the Rivers state Governorship election whereas Social Democratic Party-SDP will emerged as 3rd force. Should All progressive Congress -APC be voted into the Brick House Rivers state seat of political power come 2019. The contest will re-enact Celestine Omehia who campaigned and won election as a presumed Governorship candidate of PDP but in the eyes of the law according to Supreme court of Nigeria, he was an impostor, a usurper of an office he was lawfully legitimate to occupy having not participated in the PDP Rivers state Governorship election of December 6, 2006 held at sharks football club stadium port  Harcourt Rivers state.
The post election legal tussle will be dual, first is the internal APC  pre-election court matter in which Senator Magnus Ngei Abe will be lawfully re-instated as the duly elected Governor of Rivers state as the Direct primaries that produced him came from the instruction issues by National Executive committee-NEC of APC at Abuja. Whether the substitution is complied with, within the appropriate window given to all political parties, APC in Rivers state may have no option but to wait for may 29, 2019 when Senator Magnus Ngei Abe will be sworn in by  the court order of court of competent jurisdiction as the duly elected executive Governor of Rivers state.
www.towncrier.ng  gathered that the APC hierarchy at Abuja been lobbying Senator Magnus Abe to accept a senate ticket as palliative measure for him to jettison his Governorship bid. But reliably he, Senator Abe and his followers have rejected such offer insisting on the result of the Direct primaries held in all APC 319 wards in Rivers state south-south Nigeria. So, he remains APC Governorship candidate in River State. As chief Allwell Onyesoh remains senatorial candidate for Rivers East senatorial District where he won overwhelmingly in the party's primaries election held across the local Government Areas of Etche, Omuma, Ikwerre, Obio/Akpor, Emohua, Port Harcourt, Ogu/Bolo and Okrika as the incumbent Senator Andrew Uchendu was flatly beaten hands-down in the contest. Others from Rivers East Hon. Chris Mbah and Rivers west senatorial District  contender Hon. Christian Nwokocha are brimming with smiles over the outcome of the court judgement from Port Harcourt  High court presided by Justice Chinwendu Nworgu to Appeal court and supreme court judgement that has settled the foundation of the internal struggle of the political office seekers candidacy come 2019 General Elections.