Meet Ibrahim Umar The Northern Nigeria Born Rivers State Sugar Cane Seller Who Scuttled Rivers APC 2019 Election Fortunes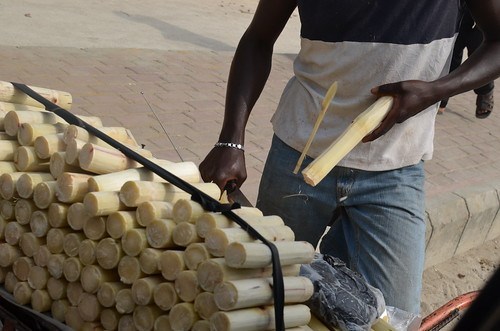 He is the most referenced Supreme Court of Nigeria Court matter today as he and 22 others challenged their exclusion after making payment for the word/LGA/State delegates Congress elections, but were denied the nomination form by Minister For Transportation Chibuike Rotimi Amaechi leader of APC in Rivers state just because they were supporters of Senator Magnus Abe, a governorship aspirant in Rivers state  opposed to Amaechi.
Ibrahim Umar may not have been literate in western education. But, highly educated in Quoranic literacy. He ran into the Barrister Wogu Boms, who demanded for a sticks of sugar cane, unknown to Mr. Umar, that meeting will transform him to a hero as Mr. Wogu Boms was Attorney general and commissioner of Justice under Ex-Gov. Amaechi.
READ ALSO: Unveiling Major General Jamil Sarham—GOC 6 Division Nigerian Army Port Harcourt
Although Ibrahim Umar and his co sugarcane hawker were squatters at a slump by Ntawogba Creek Northern community dominated. The population of that ward in Port Harcourt  LGA/PHALGA, he Umar became a regular customer to Mr. Wogu Boms who encouraged Umar to organised his area for APC.